Binance & QuickNode Team Up To Deploy Fast Binance Smart Chain (BSC) Node Infrastructure for Web3 Developers
QuickNode deploys global Node RPC service for Binance Smart Chain to support the growing number of users, developers and dApps using the BSC network!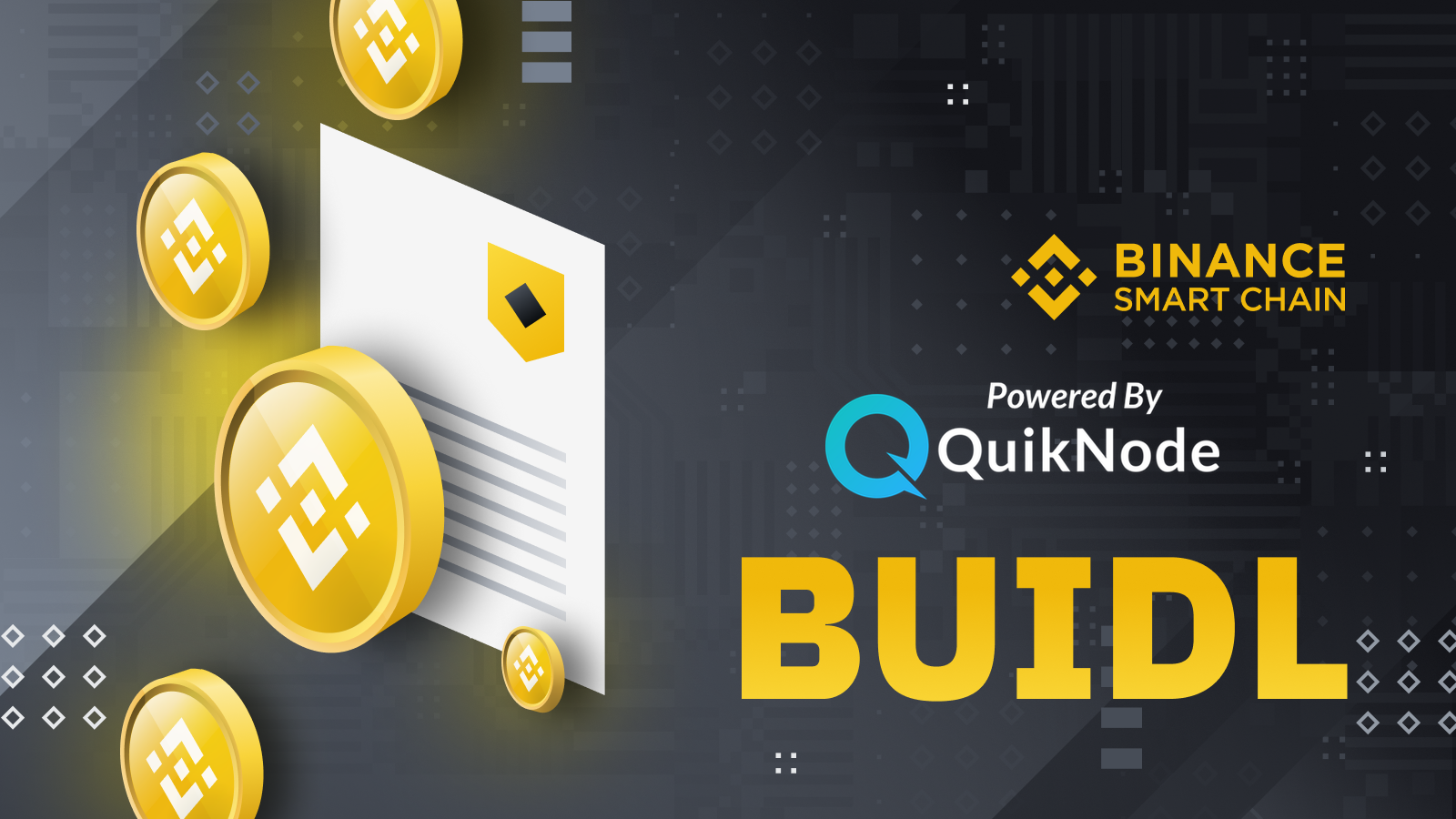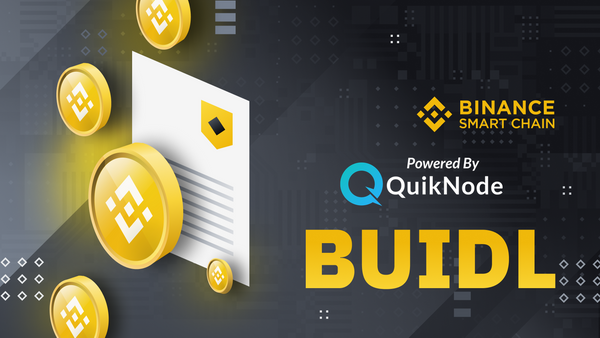 Binance Smart Chain (BSC) is one of the most popular & active EVM-compatible (Ethereum Virtual Machine) networks today.
BSC allows "users to build their decentralized apps and digital assets on one blockchain and take advantage of the fast trading to exchange on the other."
Secured by POS (proof-of-stake), the BSC network averages around 47 TPS (transactions per second), versus Ethereum MainNet's 15 TPS, allowing for faster, smoother, less-expensive transfer of assets, which is especially helpful for #DeFi projects.
It is home to applications like PancakeSwap, which has about 46,000 daily active users and $5 Billion in assets locked in its smart contract (TLV), according to DappRadar.
"We are excited to support the efforts of Binance to bring scalability & speed to the #DeFi space, and overall attract more users and developers to blockchain & Web3" says Dmitry Shklovsky, co-founder of QuickNode.io
Learn more about BSC on QuickNode here: https://www.quicknode.com/chains/bsc
---
How to get started with BSC on QuickNode
Sign up for an account on QuickNode.com
Click "Create Node" and select an API plan: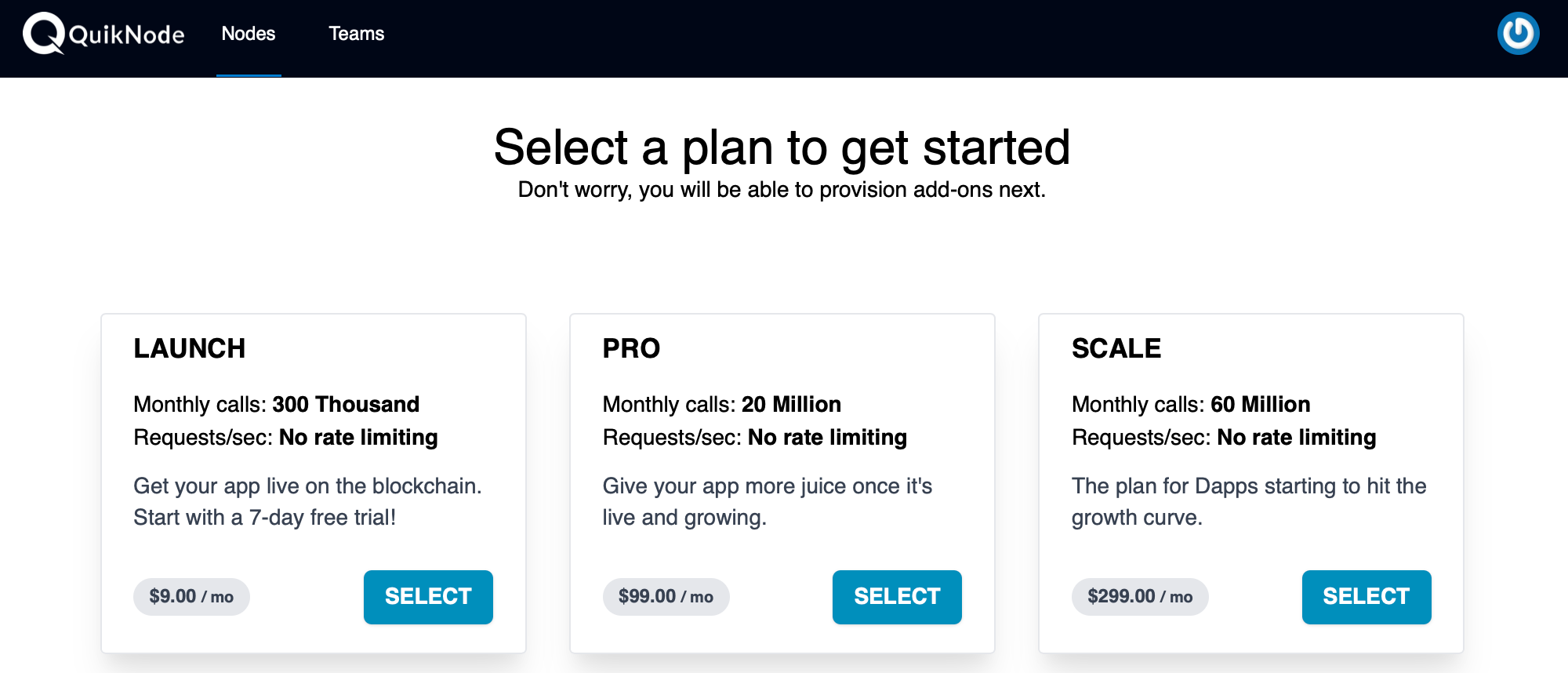 3. Select "BSC" at the top of the next page, and any add-ons you require: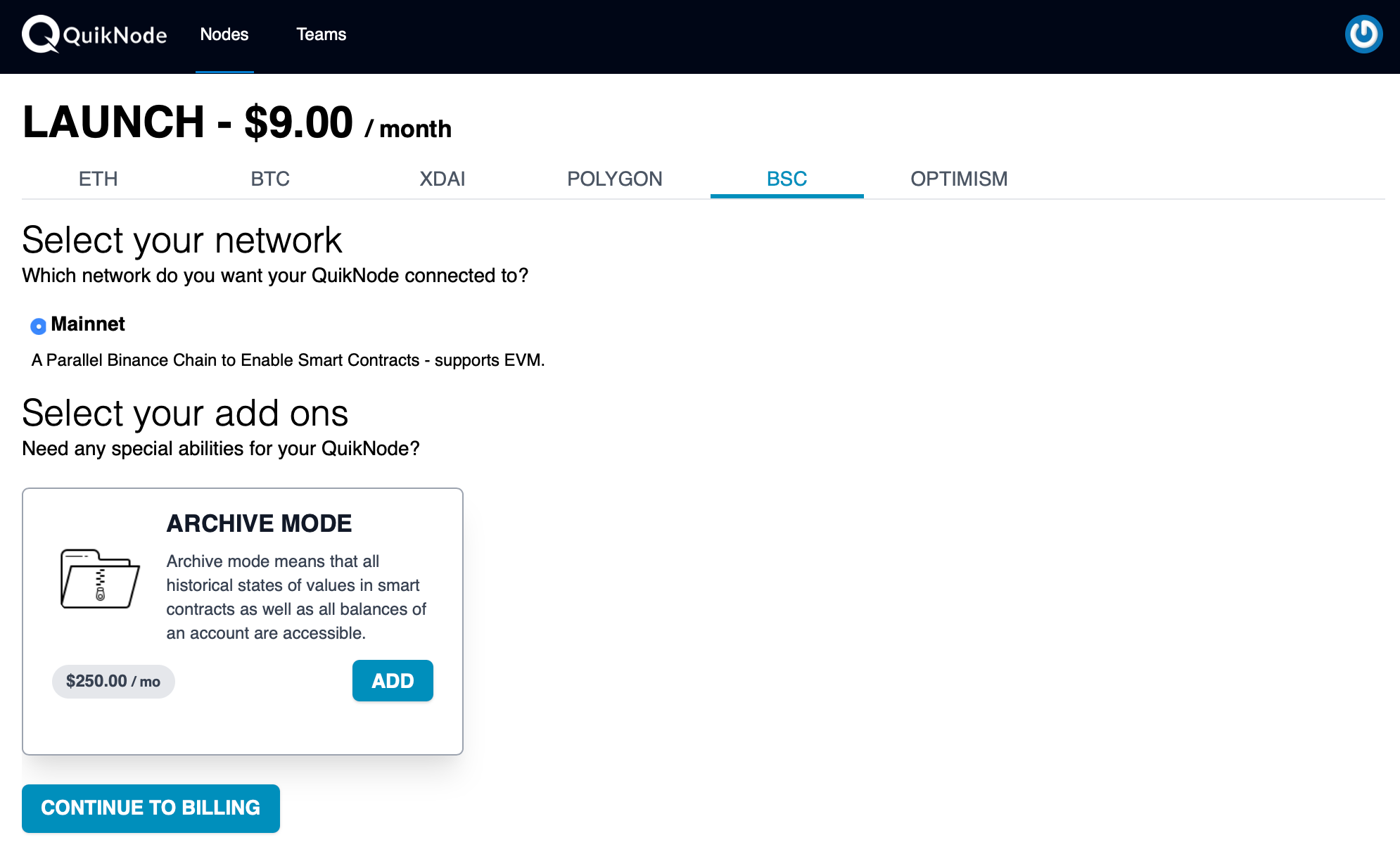 4. Complete checkout on the next page, and...
5. Congratulations, you're Done!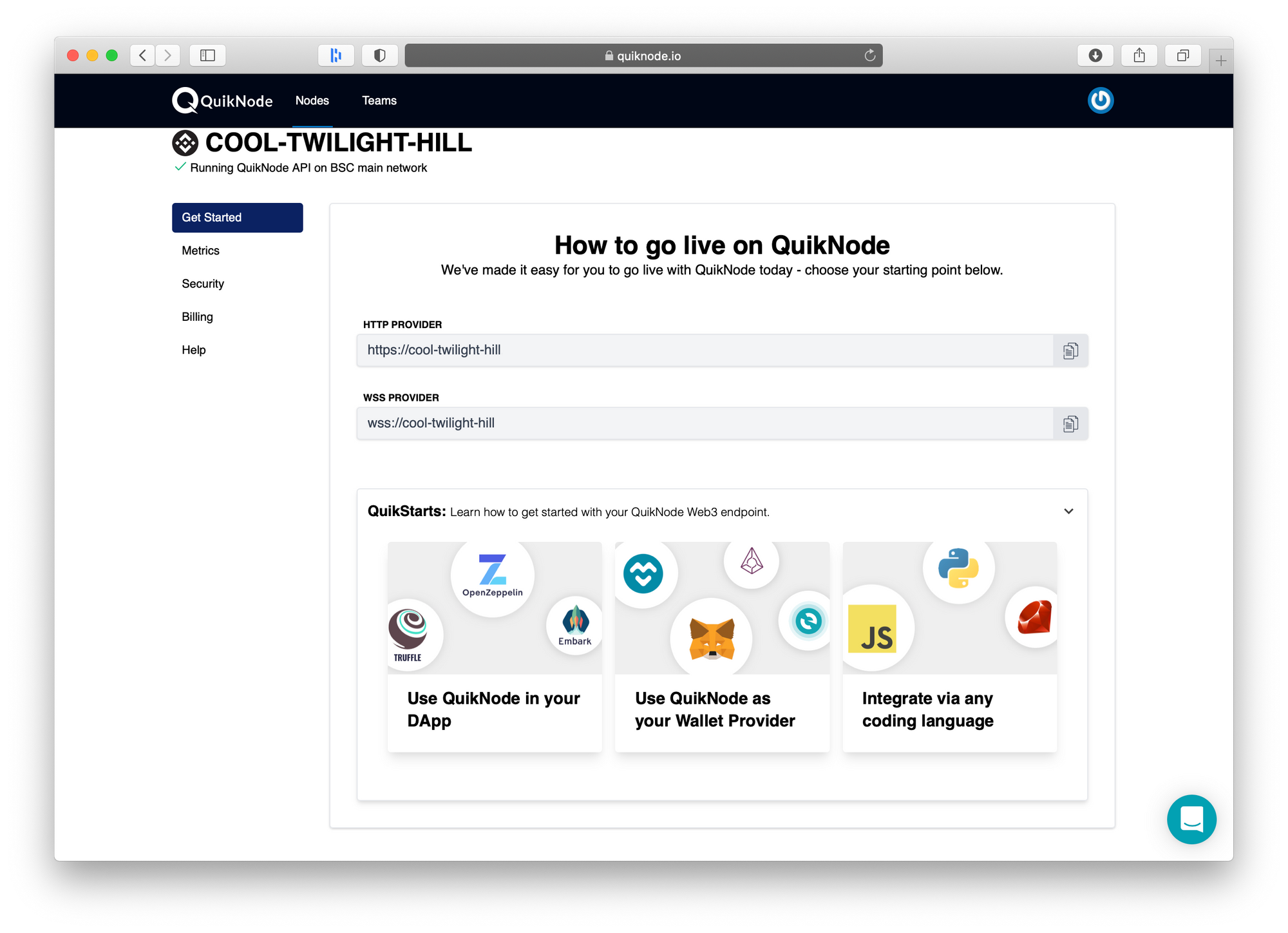 You can now use your HTTPS or WSS provider endpoints to connect to the BSC network!
Now your project can be powered by global, high-performance node infrastructure from QuickNode!
---
If you want to learn more about Binance Smart Chain, check out their website here: https://www.binance.org/en/smartChain
Ready to set up a node? Try QuickNode free for 7 days --> Sign Up!
Looking for developer guides on Web3? Check out our KB.
Want the latest in Web3 in your inbox? Check the #Web3Vibes newsletter!
---
Why QuickNode
QuickNode makes running Blockchain nodes easy so developers can focus on the dApps they're building, instead of worrying about DevOps/NodeOps, uptime, scaling, security, etc...
QuickNode saves valuable time getting to-market while taking away the headache of node maintenance and synchronization. It's a valuable tool in every dApp developer's arsenal that was created by developers for developers. Visit QuickNode's Guides section for more information.
Today, the QuickNode network processes over 9 Billion requests per month, from over 10 regions worldwide!
If you have any feedback, reach out to us via Twitter, or our community server on Discord.
---
Need help with your project or have questions? Contact us ([email protected]), on Twitter @QuickNode or ping us on DISCORD!
About QuickNode
QuickNode.com is building infrastructure to support the future of Web3. Since 2017, we've worked with hundreds of developers and companies, helping scale dApps and providing high-performance Ethereum, Bitcoin, Polygon, BSC, Optimism and xDai node access. Subscribe to our newsletter for more content like this and stay in the loop with what's happening in Web3!! 😃