Blockchain Startup QuickNode Raises $5.3M Seed for Web3 Developer Tooling and Infrastructure
It is with great pleasure and excitement that we announce our Seed Round financing, led by Internet pioneers and best partners in the business. Funds will be used to expand the company in every direction, to help meet the increasing demands of the community and rapidly-growing blockchain industry.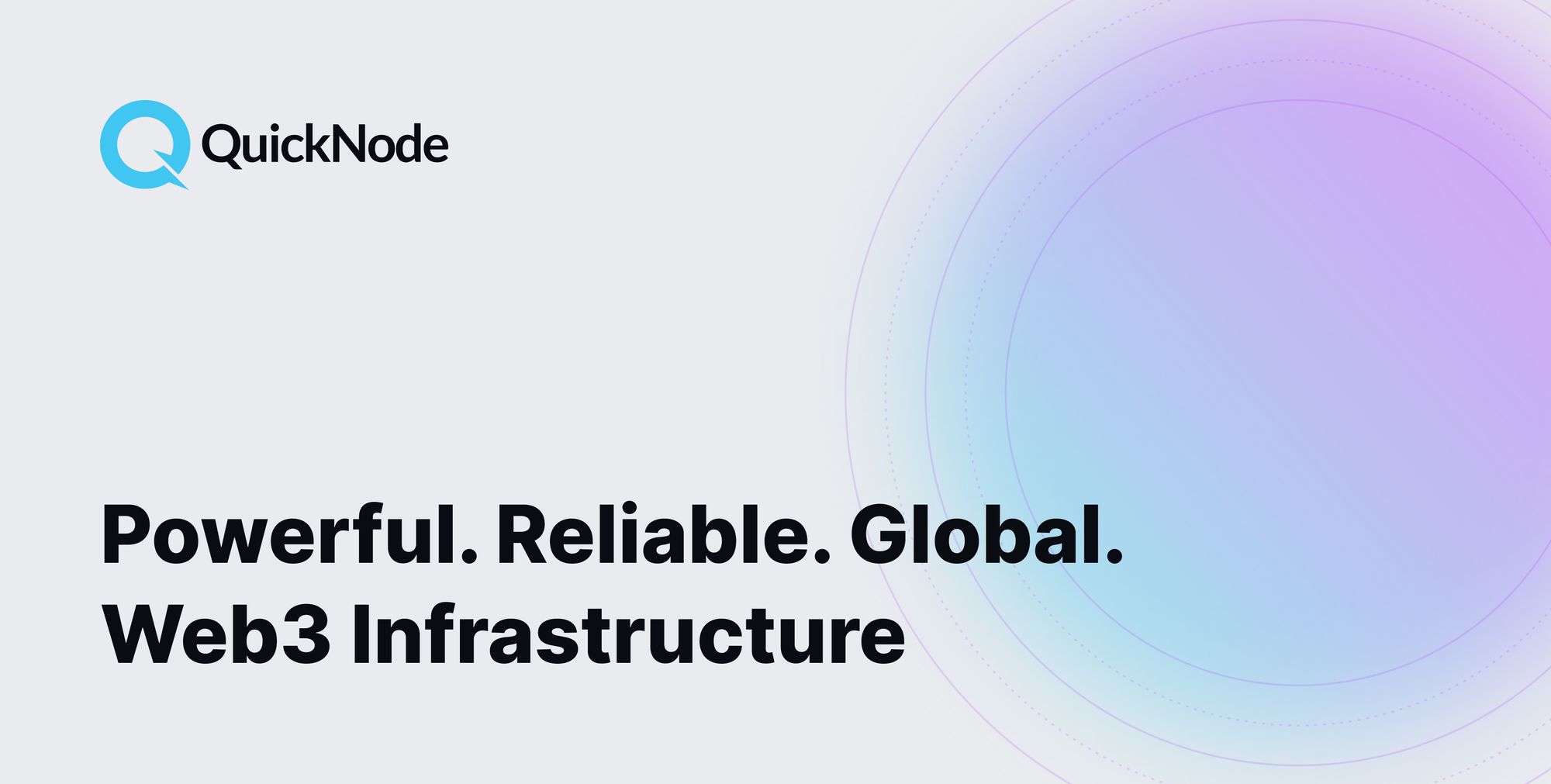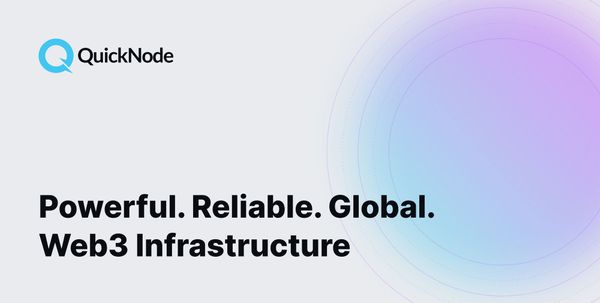 On May 27 2021, QuickNode officially announced its $5.3M+ Seed Round finanincing led by Internet pioneer and Reddit.com co-founder, Alexis Ohanian and his Seven Seven Six fund.
Also participating in the round were Softbank's Opportunity Fund, Michael Arrington (TechCrunch founder) of Arrington XRP Capital, Crossbeam.vc, Anthony "Pomp" Pompliano, Lightspeed Venture Partners, Hashkey Capital, and Tribe Capital.
"We couldn't be more excited to have the most amazing partners join us for the journey ahead. Building for the Web3, seeing blockchain applications gain popularity, and witnessing the next iteration of the Internet unfold is super exciting." says Dmitry Shklovsky, co-founder. "It's what motivates us to wake up every day and work hard to create the best possible platform, the most intuitive tooling, and deliver the best possible experience to every one of our users."
The road to 2021 hasn't been easy, nor simple. QuickNode started as a "nights & weekends" project back in 2017 – 100% bootstrapped. Many lessons were learned during the 'peak' of 2017/18, as well as "Crypto Winter" through 2018/19 (when Blockchain was deemed "dead"). But the QuickNode team kept building, believing in the future and that Web3 infrastructure and developer tooling is worthwhile.
With a team of 7 and some traction, QuickNode applied to the prestigious Y Combinator startup accelerator in Fall of 2020. After being denied for the 100%-remote summer 2020 batch, QuickNode was accepted for the Winter 2021 batch.
Read the Report from TechCrunch
"YC was an amazing experience and we highly recommend it to anyone building a Startup. We got to work with some of the best mentors – the same who coached companies like Stripe.com, Airbnb.com, Twitch.tv, and Coinbase.com" echoes the QuickNode team.
In 2017, QuickNode only had node support for Ethereum MainNet. Today, QuickNode supports 6 Chains across 10 Networks, including Binance Smart Chain, xDai, Optimism, Bitcoin, and Matic / Polygon – on the flagship API service which currently handles more than 31 Billion requests per month!
"When you're marketing services to developers, you're not going to win based on sizzle. You're gonna have to win based on state [quality]. Is what you're building actually a critical piece of infrastructure to these companies? And the numbers don't lie when you see growth like this," says Ohanian about QuickNode in an interview with Forbes.
Read the Report from Forbes Magazine
"Infrastructure, infrastructure, infrastructure. Companies like QuickNode are building the tools we need to drive our industry forward. At least half of our portfolio companies can build faster and cheaper with QuickNode. Investing in them was not a hard decision" says Michael Arrington.
Read the Report from Refresh Miami
"QuickNode is cutting through the chaos and simplifying the infrastructure behind decentralized apps. To us, blockchain represents the democratization of antiquated industries, starting with fintech and banking. We are excited to see a world where simplicity, security and transparency become the default standard across different industries." says Aneel Ranadive of Soma Capital, on why he invested into QuickNode.
Read the Report from Miami Herald
"As the NFT and crypto ecosystems continue reaching product-market fit there will be a handful of companies that handle the infrastructure layer that enable their expansion." says Ali Hamed of Crossbeam Ventures. "QuickNode, in our view, is the best company to put gas on the fire by allowing companies to start, experiment and then scale with their own crypto projects."
"It is very clear that infrastructure is one of the key areas of growth and adoption across Bitcoin and cryptocurrencies. QuickNode has built the best way to quickly and inexpensively set up node infrastructure for teams across the ecosystem. Just as Amazon AWS' infrastructure business has become essential for the legacy internet, I believe QuickNode has the opportunity to become an integral part of customers' infrastructure stack." adds Anthony Pompliano.
Watch the Podcast with QuickNode and Anthony Pompliano
The future is being built by some of the smartest people in the world, and it looks bright! QuickNode is thrilled to be working with the biggest names in both blockchain-native, and non-native companies – including PayPal, Chainlink, CoinGecko, Rarible, Arianee Project, and 0x.
Huge thanks to all our customers, supporters, and community members... we could not have made it this far without you. If what we were able to accomplish with minimal funding and a team of 7 speaks to anything, we can't wait to put the new funds to work and provide a next level product, service, and developer experience on QuickNode!
We look forward to what's next and are committed to providing robust, high-performance, reliable Web3 infrastrucutre and developer tools for years.
Sincerely, with ❤️ ,
The QuickNode Team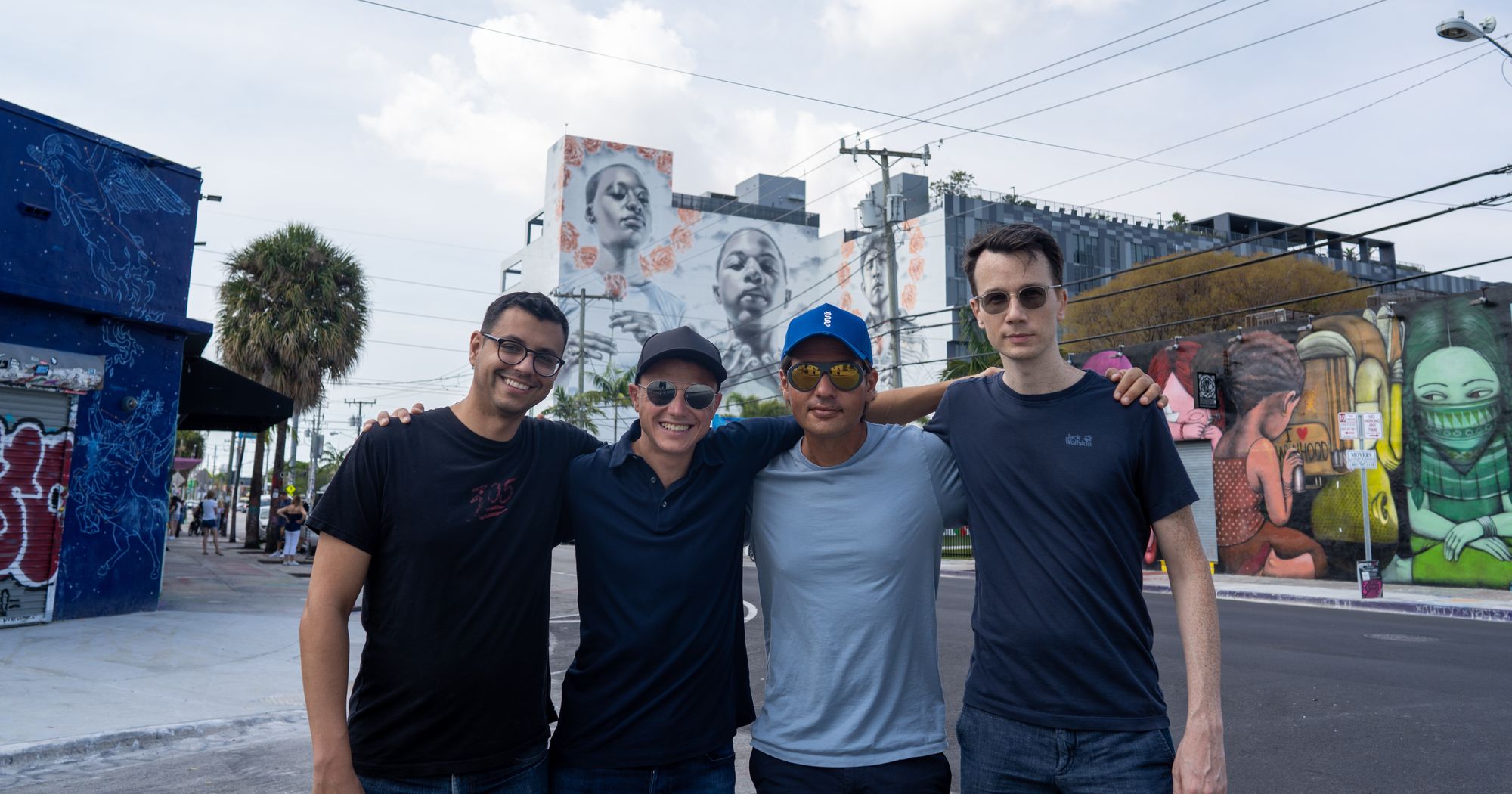 ---
Why QuickNode
QuickNode makes running Blockchain nodes easy so developers can focus on the dApps they're building, instead of worrying about DevOps/NodeOps, uptime, scaling, security, etc...
QuickNode saves valuable time getting to-market while taking away the headache of node maintenance and synchronization. It's a valuable tool in every dApp developer's arsenal that was created by developers for developers. Visit QuickNode's Guides section for more information.
Today, the QuickNode network processes over 31 Billion requests per month, from over 10 regions worldwide!
---
Need help with your project or have questions? Contact us via this form, on Twitter @QuickNode, or ping us on Discord!
About QuickNode
QuickNode is building infrastructure to support the future of Web3. Since 2017, we've worked with hundreds of developers and companies, helping scale dApps and providing high-performance access to 16+ blockchains. Subscribe to our newsletter for more content like this and stay in the loop with what's happening in Web3! 😃