Dev Cycle Black Hole: ETH Node Syncing and Maintenance
BOTTOM LINE: If devs are working on the time hemorrhage associated with node infrastructure and syncing to the Ethereum blockchain, they are not actually doing what they are paid to do: developing the app.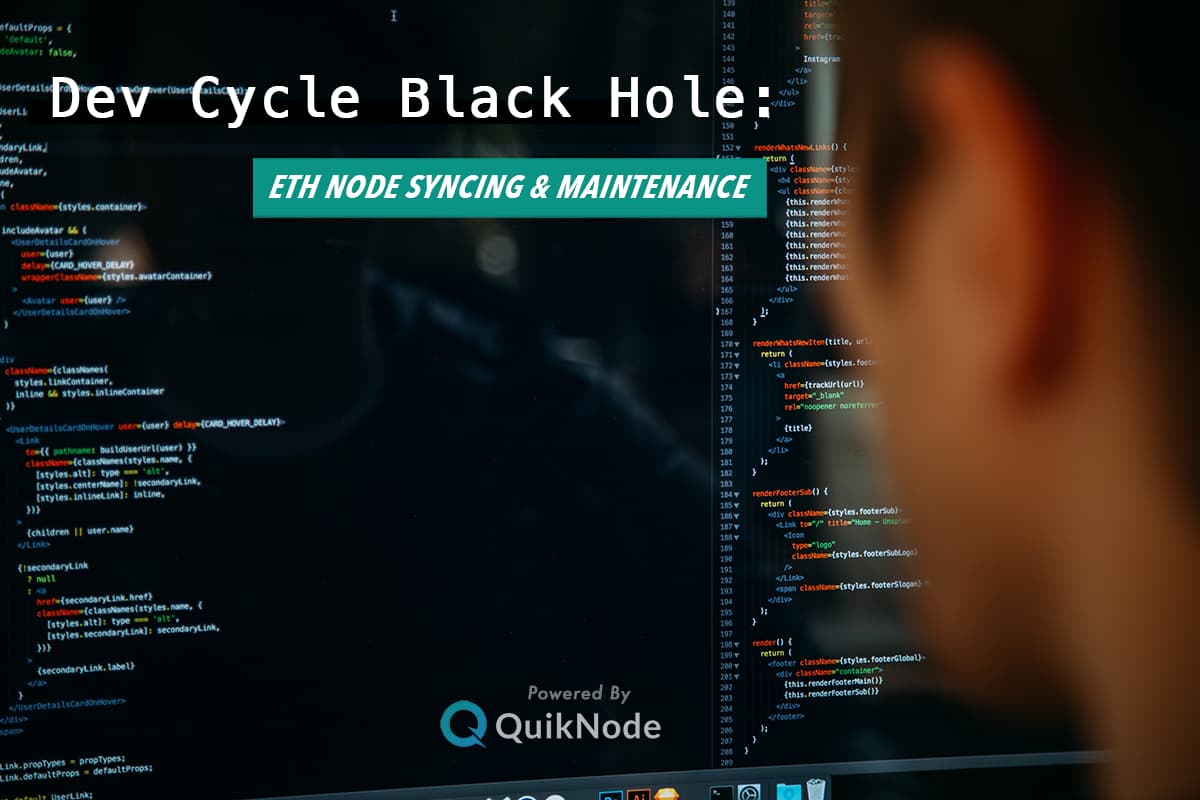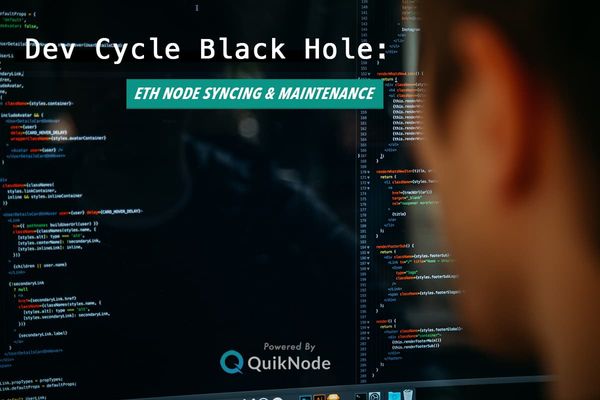 It can also affect launch momentum if the devs are going back and forth with the myriad of fire drills that can come up around node maintenance.
Running a full node requires a download of almost 400GB of data; to run an ARCHIVE NODE requires a download of about 4TB. It will take about 3 months to sync an Archive node which halts the development process and ultimately gets you to market 3 months late. After the sync is done, the node needs to be checked regularly because if it fails, your dApp fails... and has to be built again. Dev. Cycle. Vacuum.
The reality is that no matter how effective your dApp is in the DeFi/SmartContract/Gaming space, if it is not reliable...if it GOES DOWN...your users will disengage. So whomever it falls on (Hello CTO!!) to make sure nodes are working properly, will not be sleeping well. And let's face it, nobody needs an agitated CTO!
Time is money: You'll need an experienced system-admin or have your CTO set up & manage your node infra, so you'll pay senior-level salaries for this. If you are launching a new product, consider that you will be syncing your node for a while -- so add anywhere from a few weeks (Full Node) to a few months (Archive Node) to the launch for that part (plus salaries). On average, it costs about $100K per year in salary to run your node infra in-house... but with QuickNode, it costs from a few hundred to a couple thousand per year (and no need to sync for weeks/months).
Scaling can be another tricky obstacle. What if one node isn't enough? How do you reach more users globally? You don't want to inhibit your grow while your grumpy CTO wrestles with load-balancing and scaling your in-house blockchain node infra.
With anything that is foundationally tech, comes the question of speed. There are many complex, nuanced factors that dictate node speed -- which translates to your dApp's performance.
Our mission is solving the problems related to Blockchain Infrastructure & Node Management, with efficiency of time & money, and product performance central.

Here are a few of the things we've nailed:
One line of code activation
Start up guides right in the UI
Ability to be connected and fully sync'd in minutes instead of months
Global Node network yielding the best performance on the planet
Multiple networks available in 1-click
Analytics that enable you to see which RPC calls your DApp is sending
Domain Masking
Complimentary Archive requests with LAUNCH, SCALE & BUSINESS plans.
URL Filtering / Whitelisting
WebHooks for monitoring Ethereum smart-contracts
Auto-Scaling, Elastic infrastructure
1/10th the cost of in-house resources and salaries
Highest value blockchain infra on the planet
Good news is there is no reason to struggle through node management because we've got your back no matter what level your budget & needs are. Register HERE to get started with your QuickNode today for free!
---
Need help with your project or have questions? Contact us via this form, on Twitter @QuickNode, or ping us on Discord!
About QuickNode
QuickNode is building infrastructure to support the future of Web3. Since 2017, we've worked with hundreds of developers and companies, helping scale dApps and providing high-performance access to 16+ blockchains. Subscribe to our newsletter for more content like this and stay in the loop with what's happening in Web3! 😃