Top Hacks to Reduce Dev Cycles for dApps
Developing decentralized applications (dApps) can be a rigorous, time heavy and stressful process. Real-time changes and fixes post-release, which are normally possible in traditional apps, are not (easily) possible in dApps.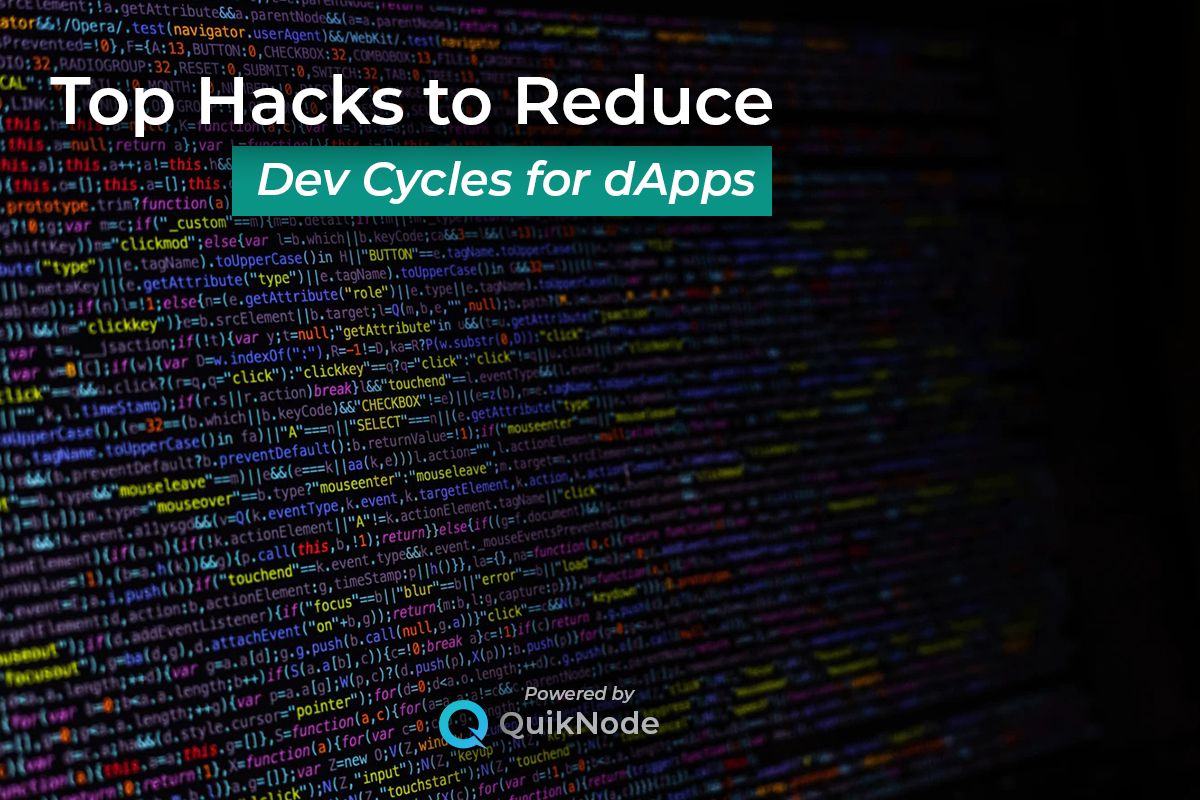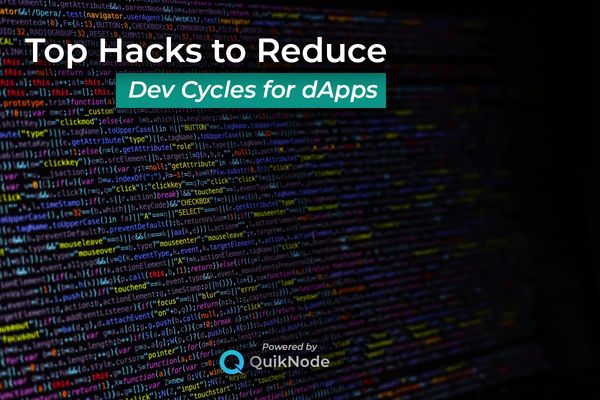 dApps need to be rigorously tested for bugs and vulnerabilities before sending to production, because an error in a smart-contract could result in loss of funds, property, records, etc...along with the company or developer's reputation. So, dApps are tested thoroughly before sending to market for users.
It is a tricky balance because if this takes too long, the team behind the product loses motivation and morale, seeing other products reaching market faster and building momentum, securing a first-mover advantage.
SIMPLE MATH: the longer the development process takes to get to-market, the more salary and other valuable resources are being spent without making a return on a deployed, active product.
A huge part of our purpose here at QuickNode is to reduce dev cycles for your organization and it has been a major part of our story as a bootstrapped organization. So we wanted to share with our community some super powerful tools that we and our partners have found success with.


All of these solutions work beautifully, but the make or break for us and our partners is making processes & procedures lean, simple, efficient, transparent, intuitive and scalable. These tools help us achieve that.
---
Need help with your project or have questions? Contact us via this form, on Twitter @QuickNode, or ping us on Discord!
About QuickNode
QuickNode is building infrastructure to support the future of Web3. Since 2017, we've worked with hundreds of developers and companies, helping scale dApps and providing high-performance access to 16+ blockchains. Subscribe to our newsletter for more content like this and stay in the loop with what's happening in Web3! 😃