Everything You Need to Know About Web3 Hackathons
Learn all about web3 hackathons, how to find and prepare for them, what to expect during the event, and explore the biggest web3 hackathons of 2023.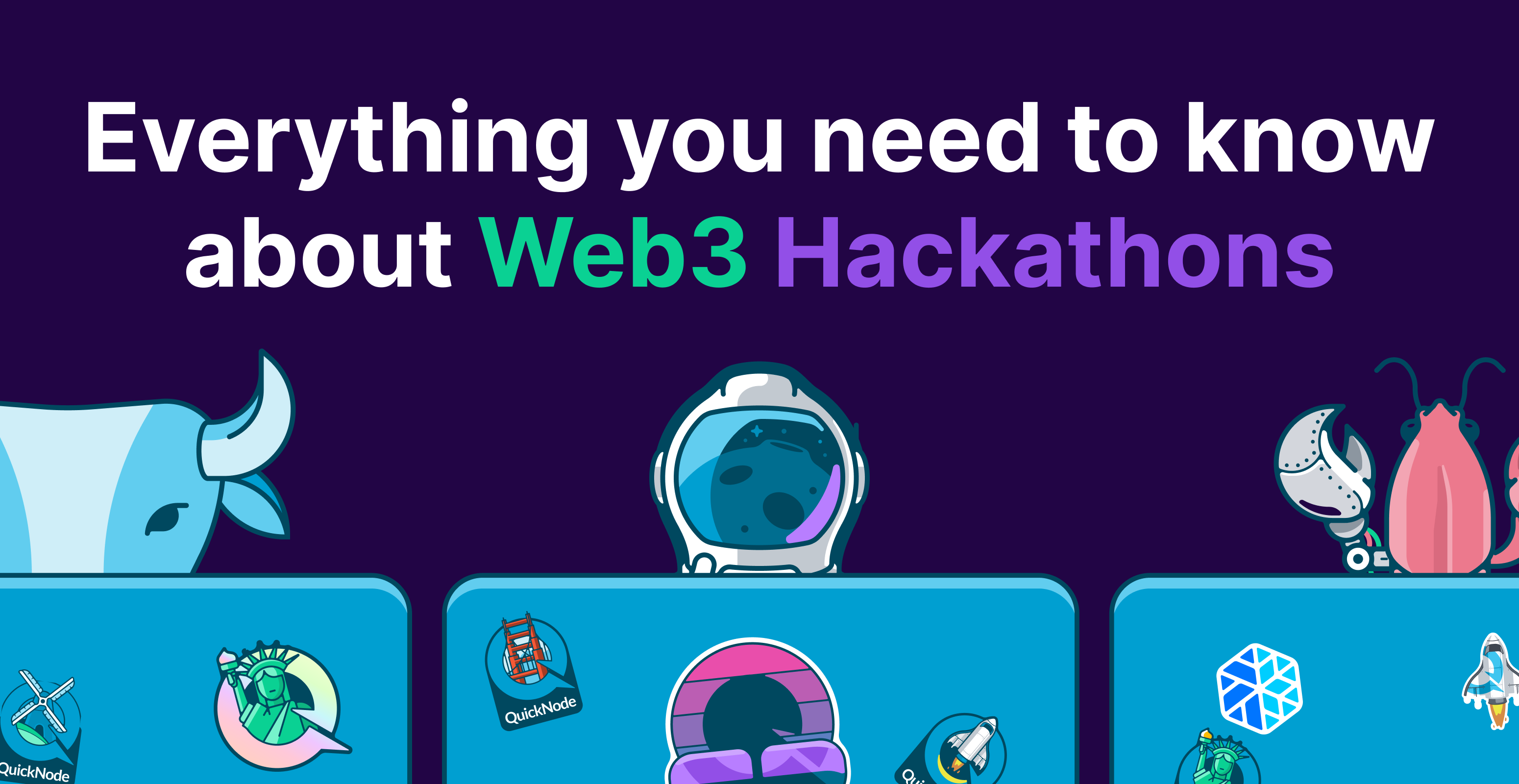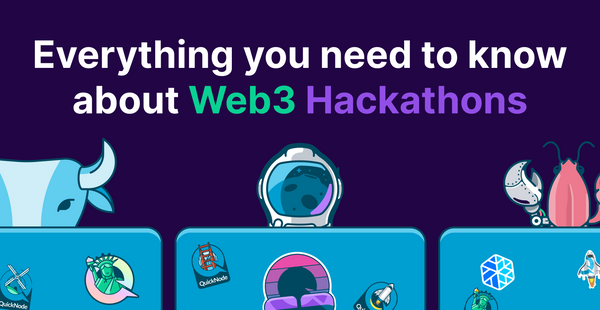 Imagine this. You're on hour 35 of a 48-hour coding marathon. You and your three teammates are this close to a breakthrough on your world-changing product. Finally, at hour 42, you do it. You create the product that dreams are made of — or at least the product that's good enough for 2nd place. No matter. Investors love it, shower you with money, and you become the web3 founder that you always wanted to be.
No, you're not dreaming. This exact scenario happens all the time at hackathons.
According to the internet's most trusted source, hackathons are events where people collaboratively create a new product in a very short time period, typically 24 to 48 hours. They have become the stuff of legends in the legacy world, and are now finding their way into web3.
In this article, we'll talk about why you should participate in a web3 hackathon, how to find and prepare for one, what to expect when you're there, and finally, highlight a few of the biggest web3 hackathons coming in 2023.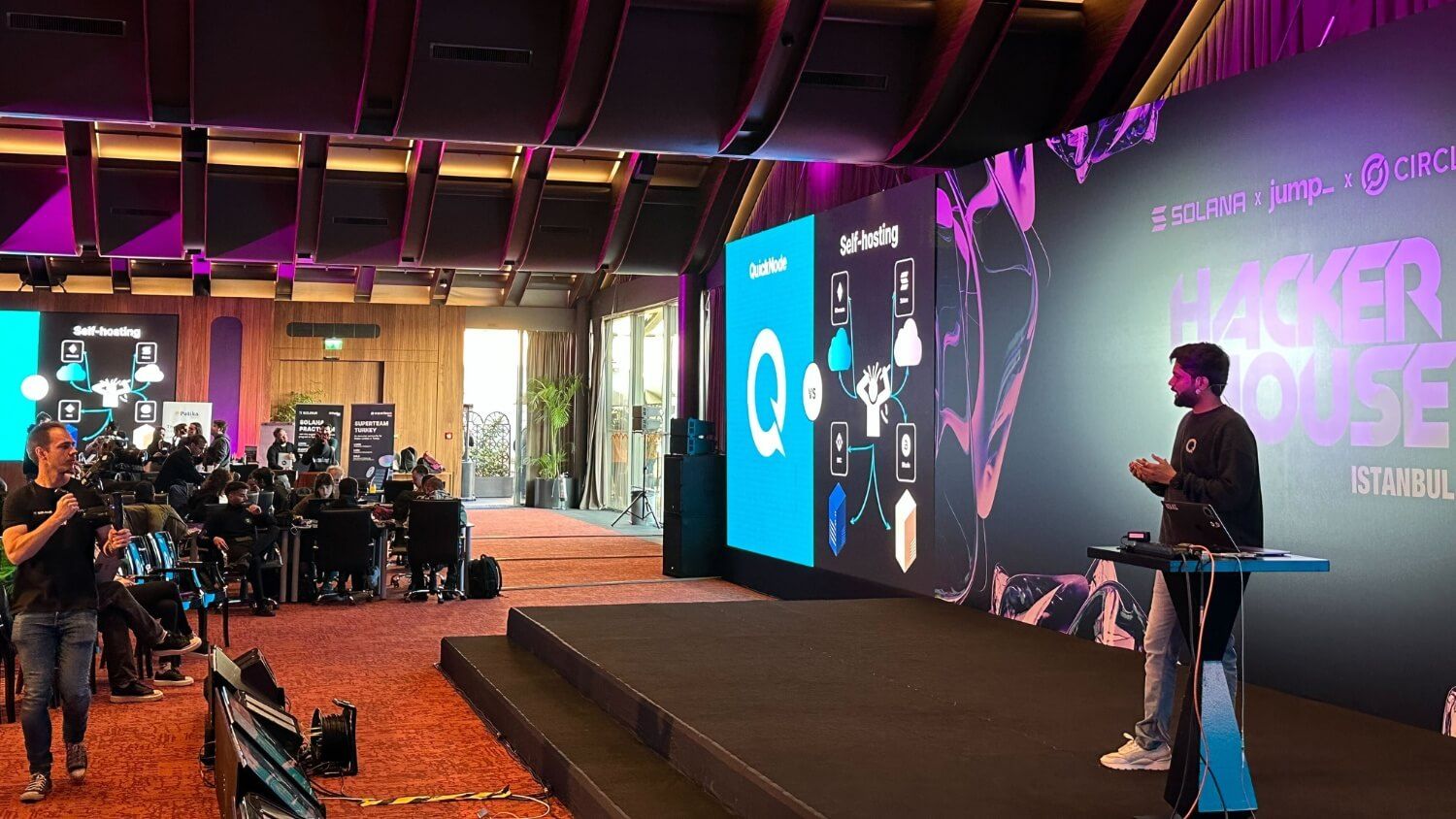 Why You Should Go To A Web3 Hackathon
Look, I get why you may be hesitant to dive 48 hours straight of blue light and sweaty coders. But, I still can't recommend partaking in a web3 hackathon enough.
The reason is simple: there is no better crash course on web3 dApp and protocol development than a hackathon.
There's really no choice but to learn when you're in a room with just you, a goal, mountains of other smart people, and all the resources you need to grind for 24 to 48 hours. If the best way to learn is by doing, then a hackathon is the ultimate classroom.
Plus, you get the added benefit of meeting and connecting with tons of other developers, creators, and founders. Regardless of whether you're a beginner or a shadowy super-coder, a web3 hackathon is truly a wonderful place to be.
How To Find And Prepare For A Web3 Hackathon
Ok, now that we know why you should partake in a web3 hackathon, let's discuss how to do one.
Luckily, because web3 development never sleeps, finding a web3 hackathon is pretty easy. All you really need to do is use our trusty friend google, and the results pop up. If you're feeling lazy (don't blame you), Gitcoin, ETHGlobal, and Solana Hacker House are good places to find upcoming web3 hackathons.
Now that you've found and signed up for a web3 hackathon, let's talk about how to prepare.
Preparing for a web3 hackathon is different than you might expect. I'm not going to sit here and tell you to cram as much coding into your brain as possible (although I guess it wouldn't hurt). Instead, you should focus your preparation on your goals, your team, and your idea.
Your goals are first and foremost. Before going to the hackathon, make sure you know what you're there to accomplish. Are you looking to create the next Uniswap or MakerDAO? Learn as much as you can? Network? Just have fun? All of the above? It doesn't really matter. All that matters is that you know what the goals are so you can tailor your actions to achieve those goals.
Next, you need to find your team. This is a competition, after all, and having a banger team around you will raise your chances of doing well in the hackathon and creating a product you can pursue after the event. You really want to make sure you spend enough time forming the best team possible.
Finally, you have to lock in on your idea. What are you building? Why are you building it? How are you gonna build it? What will each member of your team be responsible for? What are the possible obstacles you'll face along the way? All are questions you should answer before the hackathon begins.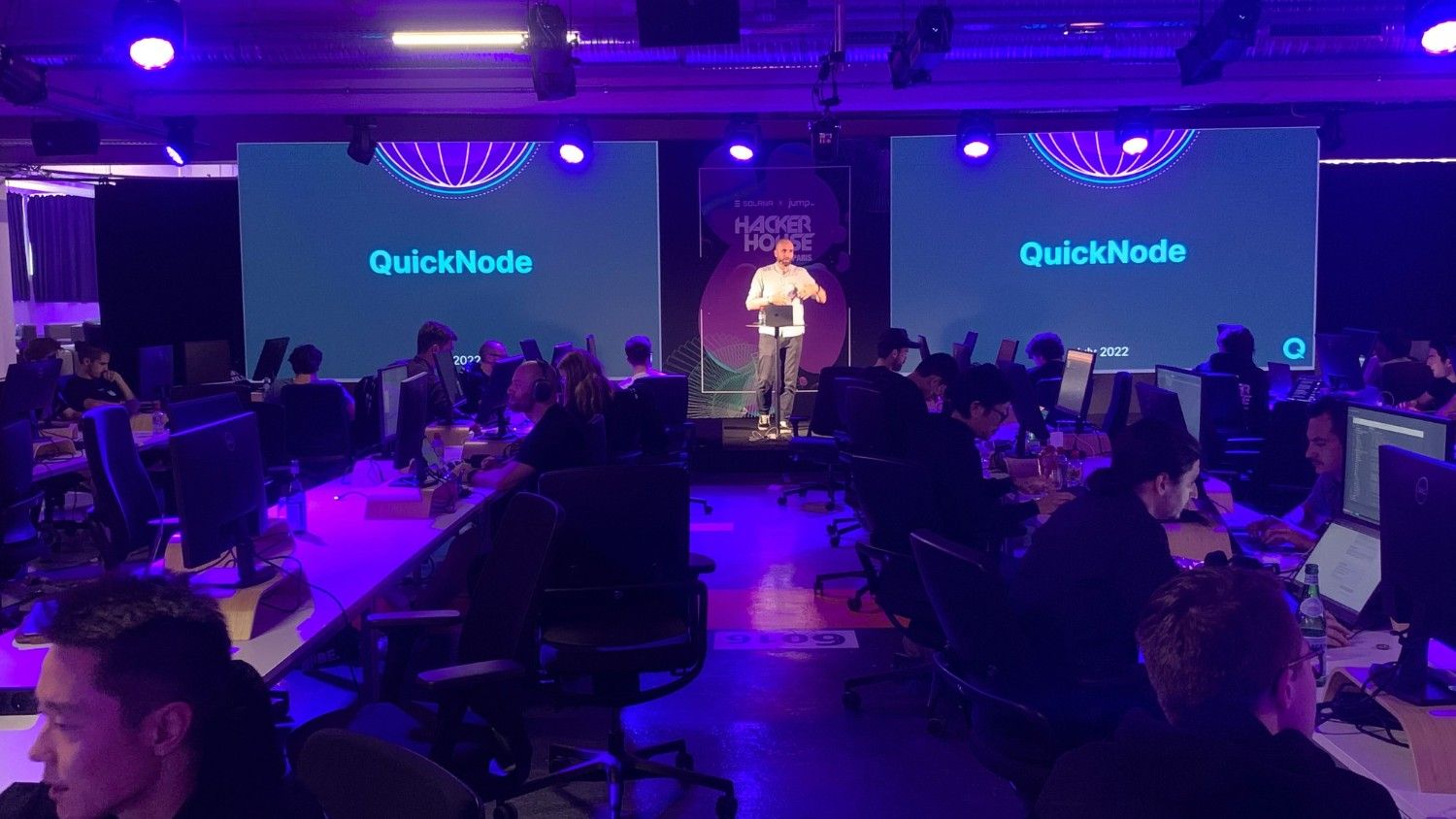 What To Expect At A Web3 Hackathon
This is a tricky question to answer, because, like each project, each web3 hackathon is a bit different. However, web3 hackathons do share some similarities in structure.
Web3 hackathons frequently start with a block of time for idea brainstorming and team formation. So, if you don't have a team or an idea, this would be your window to partner with some people and come up with what you will build during the hackathon.
They next move into the "hacking" (coding) phase. This is when you and your team go to town and do your best to build the best project possible.
Many web3 hackathons will then have a project feedback session. This time is dedicated to peer review. So, you can go check out and review the other contestant's projects, and vice-versa.
Finally, they all wrap up with judging. This is when the judges will decide which teams and projects actually win the hackathon.
TLDR: Expect a fast-paced, nonstop, and exciting atmosphere.
Bounties at Web3 Hackathons
Sure, it's awesome to get together to work as a team to build a killer product! But you know what else is awesome — making a little extra money while you do it! Often sponsors have separate/parallel bounties in addition to the prizes for the main competition. If you're after earnings, these tend to be easier to win. Earning a bounty could be as simple as creating something using the sponsor's technology or adding their tech to your existing idea.
Presenting Your Project at Web3 Hackathons
Presenting your project is a crucial moment for showcasing your hard work and showing off your product. Some people try to share way too many slides and have no time to show the actual product. Some dive straight into UI, without telling what the product really is. Your best bet is to strike a balance between telling and showing. The key is to use a few slides to provide a clear and concise description, then show the product in action. This approach is simple, memorable, and effective.
Why You Should Go to a Web3 Hackathon
All in all, Hackathons are experiences that have the potential to mold a significant part of a developer's life. Here are a few reasons why you should definitely check out a hackathon:
Kick-starting your web3 journey — there are countless amazing learning aspects of hackathons that are perfect for developers of any skill level
Creating a product fast — hackathons are fast-paced, and by the end, you have actually built something! Great prep for building your own project or working in web3
Community — hackathons are an incredible opportunity to network and meet people with similar interests. Who knows, you might even meet your future co-founder!
Get live Product-Market Fit — demo day, live feedback, and judging are all invaluable opportunities for feedback
Swags and bounties — get awesome bounties and exclusive swag from various participating partner companies!
Upcoming Significant Web3 Hackathons in 2023
There is no shortage of web3 hackathons. However, that doesn't mean they are all equal in what they offer. Some web3 hackathons are inarguably bigger than others.
Perhaps the biggest of these hackathons is ETHDenver's BUIDLathon, the largest and longest-running ETH hackathon in existence. In 2022, winners were awarded over $1 million in bounties and prizes, and $2 million was invested into BUIDLathon projects. Nothing to sneeze at. It's taking place from March 2nd to March 5th in Denver, and is something any web3 developer should seriously consider going to.
If you're more of a Solana person, then the Solana Summer Camp is the hackathon you're looking for. The 2023 dates are not yet announced, but in 2022, Solana awarded winners with over $5 million in global prizes and seed funding. The best part? It is a fully online hackathon, meaning you can take part from anywhere in the world.
Finally, suppose you're neither an Ethereum nor Solana devotee. In that case, the Polygon BUIDLit is a hackathon you must check out. Like the Solana Summer Camp, the Polygon BUIDLit is a global online hackathon. And, it comes with a cool $500,000 in prize money.
Wrapping Up
Hackathons are one of the rare zero-risk/unlimited-reward scenarios not only in web3, but in life. The worst thing that can happen is you build a cool project, make some new friends, and have fun. The best thing that can happen is you build an awesome project, win money, get funded, AND make new friends, AAAND have fun.
And definitely don't worry about not having enough experience. Even if you're brand new to blockchain development, that's what hackathons are for! You'll find that the communities at hackathons are very welcoming!
Really, what are you waiting for?
And if you see anyone from QuickNode out there, definitely don't hesitate to say "HI!" We usually have some awesome swag, too!

---
Resources
---
About QuickNode
QuickNode is building infrastructure to support the future of Web3. Since 2017, we've worked with hundreds of developers and companies, helping scale dApps and providing high-performance access to 16+ blockchains. Subscribe to our newsletter for more content like this, and stay in the loop with what's happening in Web3!