Feature Friday: Figment
QuickNode and Figment are on a mission to build a better internet for everyone.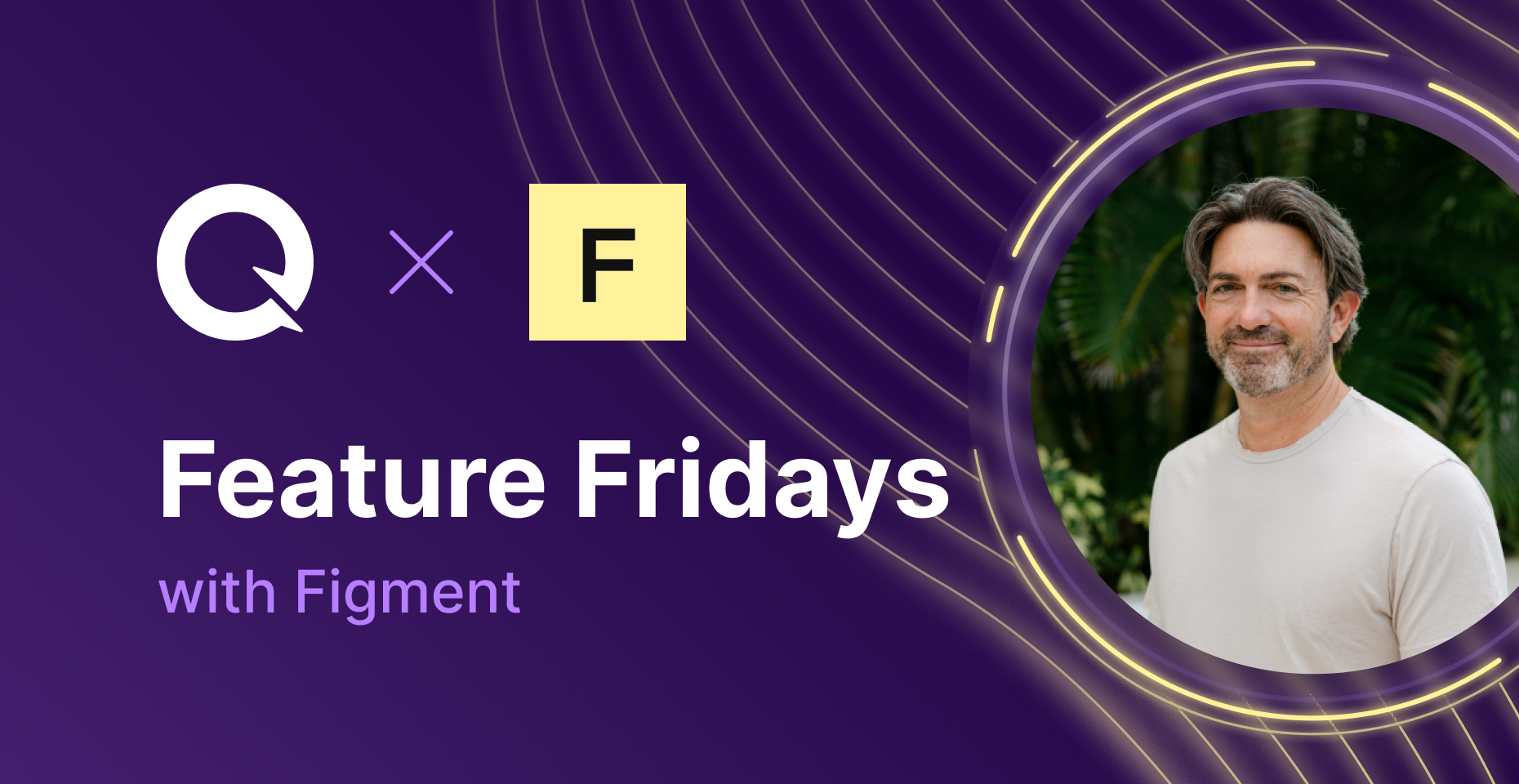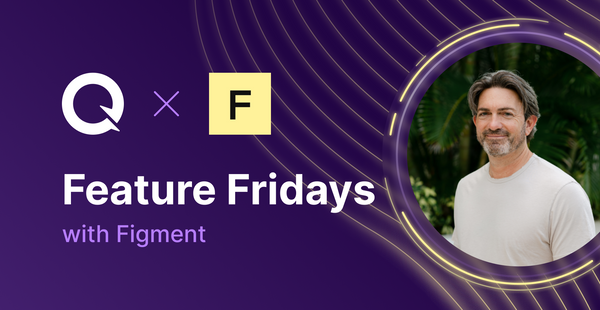 For this Feature Friday, we had the opportunity to speak with Lorien Gabel, CEO and Co-Founder of Figment, a leading institutional staking provider. Lorien shares his insights on the company's growth, the trends they are observing in the world of web3, and the exciting new strategic partnership with QuickNode. With over two decades of experience in internet infrastructure start-ups, Lorien and his team are well-versed in the digital asset space and well-prepared for the future of staking.
Figment has come a long way since its inception, growing from a small group with an unproven thesis to an international company with 140 employees. As the blockchain landscape evolves, Figment continues to innovate with products like their Figment Staking App, which aims to simplify staking management for their customers. The company is not only focused on the present but is also looking ahead at the most prominent trends in web3, such as increasing regulatory clarity in the space. Join us as we delve deeper into Figment's journey, its vision for the future, and the impact of its strategic partnership with QuickNode.
Learn more about Figment.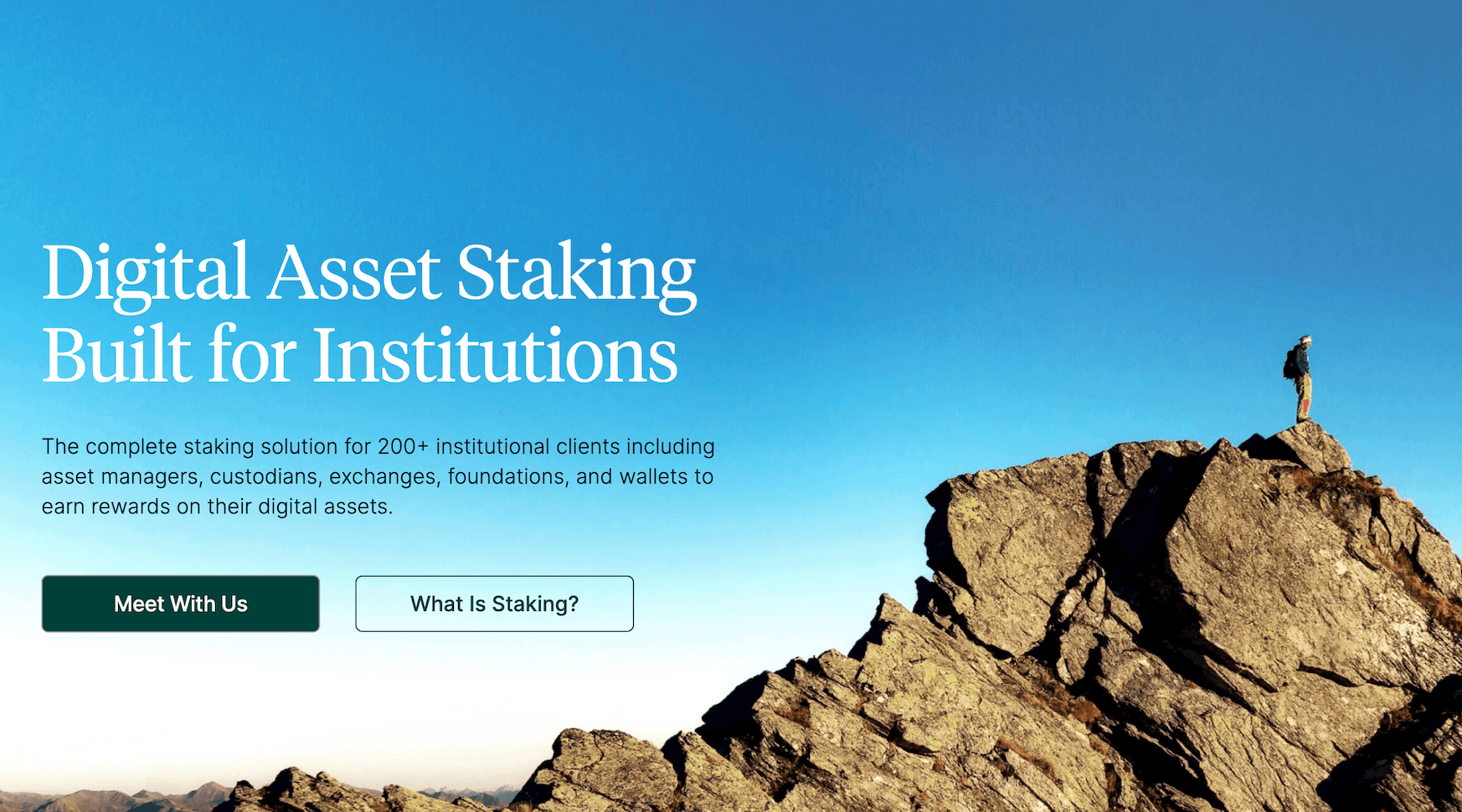 Q&A with Figment 👇

Could you introduce yourself by sharing your name, prior experience, and current role within your company? Additionally, please briefly explain your company's mission and what it offers to its customers.
Lorien Gabel, CEO and Co-Founder at Figment. Myself and our other founders, Andrew Cronk - CPO, and Matt Harrop - CTO, have worked together on internet infrastructure start-ups for the past three decades, including an early ISP, a data center company, and a cloud security company. This has given us deep experience that underpins our vision for staking. We see the space continuing to become more important for institutional digital asset holders. Our mission is to bring together performance, our products, and our people to develop a staking system of record language that ultimately leads to a better internet for everyone.
How has your company grown and changed since its inception, and what do you have planned for its future?
We originally had an unproven thesis around Proof-of-Stake and it would become the dominant consensus mechanism outside of Bitcoin. We've seen that actualize with Ethereum moving to PoS and others embracing it. It's a mixture of luck and timing. We started off with a small group, this theory, and one PoS blockchain — Tezos. Today we have 140 employees around the world supporting over 200 clients on established and emerging chains.
In the world of web3, what are some of the most prominent trends you are currently observing? Which ones do you believe will gain momentum in the coming years?
We see events like Ethereum moving to Proof-of-Stake as seminal to the industry and significant to us because of the effect on market size but also significant for the industry because of the technological achievement for decentralized blockchains making a successful shift.
We're seeing regulatory action in the space that's bringing more clarity and while it's an imperfect framework, it can still help users and businesses alike make more informed decisions around blockchain technology and digital assets. We do think these strides will be very positive for the space in the long term.
In addition, we see a lot of scaling happening in the space, including solutions to make blockchains more usable. Our latest product innovation aims to take the complexity out of staking and comes in the form of the Figment Staking App. We're bringing together point-and-click tools with insightful data sets to help our customers manage their staking positions, all in one place.
📢
Introducing Feature Fridays
: Every Friday, we'll highlight some of the best startups in the blockchain space and feature them on QuickNode's blog and Twitter account.
Click here to apply!
What inspired you to develop Figment, and how did you conceive of the idea?
Each of the founders had a dissatisfaction with the centralized nature of the internet, specifically in the last ten years, leading to a few larger entities controlling large parts of the financial system as well as the internet as a whole. This was leading to issues with privacy, the monetization of people's assets and data in ways they're not really aware of. So, we saw the opportunity to use blockchain technology to counter-balance those trends.
Can you provide insight into Figment's progress by sharing any metrics or milestones indicating its traction?
We've been able to grow to over 200 institutional clients since 2018, coming close to 250 currently. We've also seen major growth in hundreds of thousands of wallet addresses staking with Figment leading to growth in our overall assets under management. Figment is backed by industry experts, financial institutions, and was valued at $1.4bn by leading private equity firm, Thoma Bravo with additional backing from Morgan Stanley, Franklin Templeton, Two Sigma, Galaxy, and many others. This all leads to our mission to support the adoption and scalability of the blockchain space with our global team across twenty-three countries.
Can you provide insight into who the target market is for Figment and what types of clients you work with?
As the leading institutional staking provider we focus on serving a wide range of institutions, including asset managers, exchanges, wallets, foundations, custodians, and large token holders to earn rewards on their digital assets. Staking provides a steady stream of rewards, independent of underlying token prices, so it represents a low-risk opportunity to increase the amount of tokens in their portfolio. For our custody and exchange partners, staking represents a core part of their business model, as they must offer a robust staking program to be competitive in the market today.
What excites you most about the partnership with QuickNode?
We share similar values as thoughtful experts in our respective technologies. Customers need secure and robust infrastructure from a team they can rely on. It's great to partner with a company that prioritizes this as much as we do at Figment. Whether a customer needs to stake digital assets or leverage blockchain APIs, or both, we are excited to collaborate to push the adoption, growth, and long-term success of the space forward.

---
About QuickNode
QuickNode is building infrastructure to support the future of Web3. Since 2017, we've worked with hundreds of developers and companies, helping scale dApps and providing high-performance access to 22+ blockchains. Subscribe to our newsletter for more content like this, and stay in the loop with what's happening in Web3!