Feature Fridays: CUBE3.AI
CUBE3.AI is changing the way web3 handles smart contract security.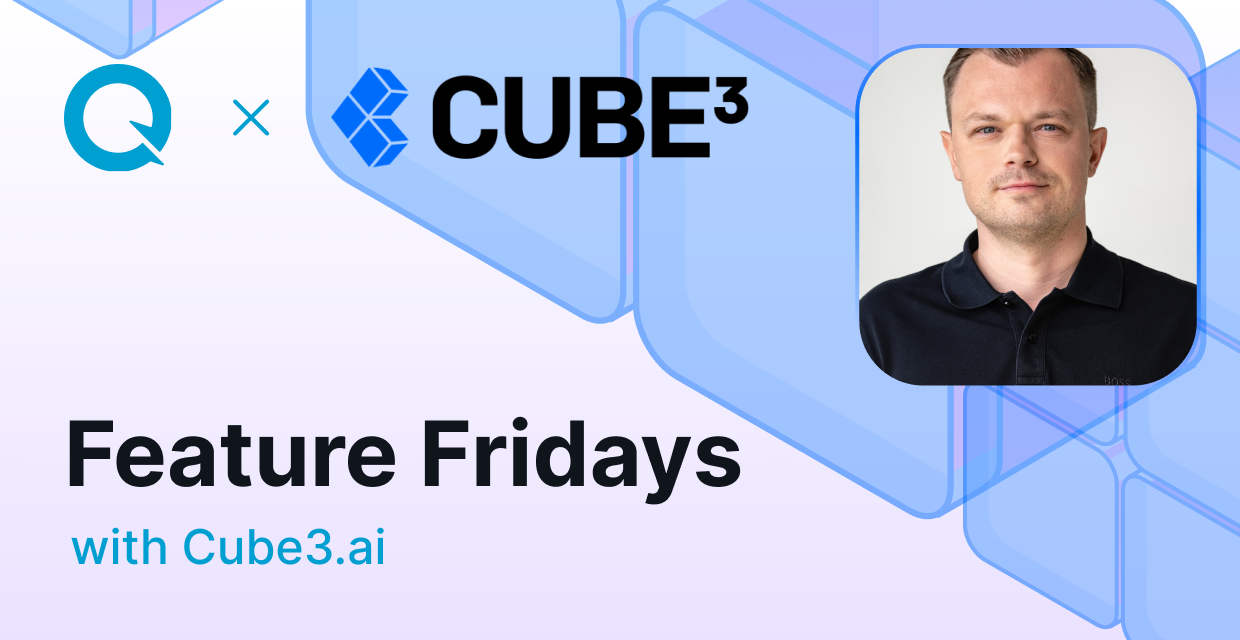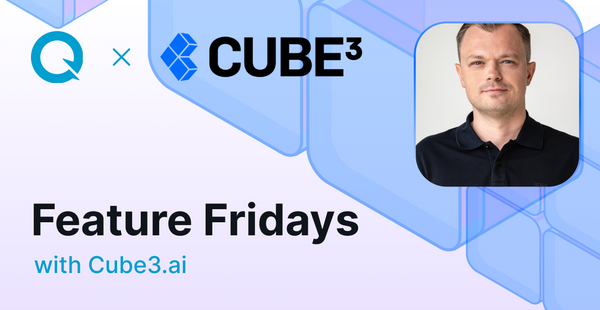 We are thrilled to bring you an exclusive interview with Einaras Gravrock, the Founder and CEO of CUBE3.AI, a pioneering web3 security platform.
Emerging from stealth mode with an impressive seed funding raise of $8.2M, CUBE3.AI aims to fill a critical gap in smart contract security, offering real-time protection against malicious threats.
With a rich background in AI-powered network security and a passion for tackling the most pressing challenges, Einaras has set his sights on revolutionizing the way web3 operates. He sheds light on the company's mission, its growth trajectory, and shares insights into the current trends and future prospects in the web3 arena.
Join us as we dive into an enlightening conversation about CUBE3.AI's innovative solutions, its partnership with QuickNode, and how it is striving to make web3 safer and more trustworthy. Read on to discover how CUBE3.AI is paving the way for a more secure and promising web3 future!
Learn more about CUBE3.AI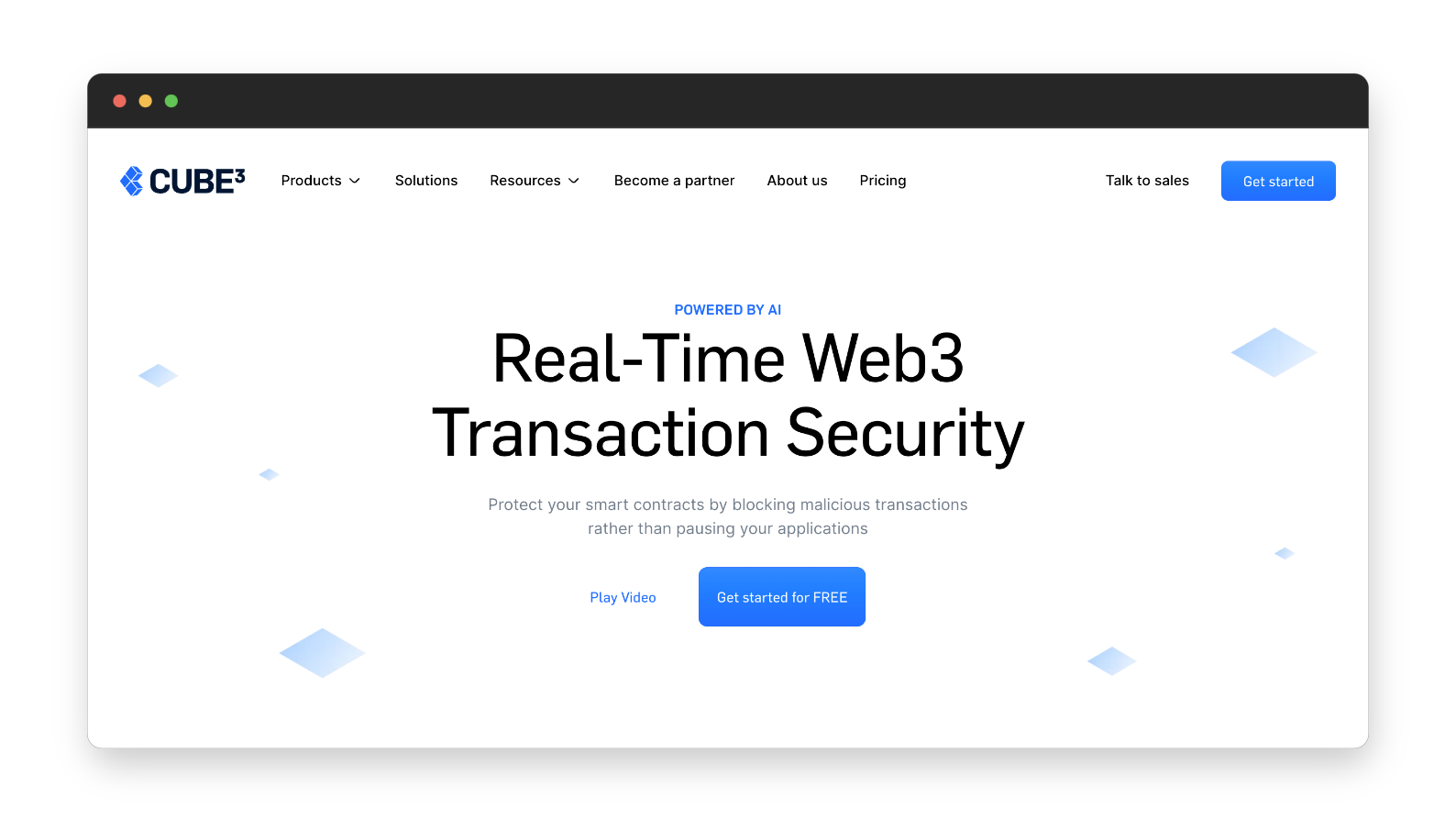 Q&A with CUBE.AI👇
Could you introduce yourself by sharing your name, prior experience, and current role within your company?
My name is Einaras Gravrock, and I'm the Founder and CEO of CUBE3.AI - the first web3 security platform that not only monitors and sends alerts but blocks malicious threats in real-time. We just emerged from stealth on Wednesday. Prior to CUBE3, I founded a company called CUJO AI that established the standard for how ISPs secure home networks, and co-founded an AI-powered network security company called Zenedge. I hold three patents that determine entity maliciousness using machine learning and other methodologies.
How has your company grown and changed since its inception, and what do you have planned for its future?
Today, the smart contract security stack currently has two layers: code security (audits, bug bounties and threat simulations) and remediation (monitoring, alerts and reports). We founded CUBE3 because there's a gap between those two layers that cybercriminals are exploiting: transaction security.
As we've matured as an organization, we've become increasingly focused on closing that gap by building a Runtime Application Self-Protection (RASP) technology that blocks cyber exploits, fraud, vulnerabilities and compliance risks in real-time that are outside a company's risk threshold. This capability is what sets CUBE3 apart.
We officially emerged from stealth mode on Wednesday, so we're all heads down doing everything we can to make web3 safer by establishing real-time web3 transaction security the norm.
In the world of web3, what are some of the most prominent trends you are currently observing? Which ones do you believe will gain momentum in the coming years?
What interests me most are the web2 companies that have been reluctant to put skin in the web3 game due to security concerns. We're seeing more and more interest from web2 companies, given the web3 security stack is maturing. We're excited to fuel that trend with companies that do auditing and offer bug bounties and monitoring. We all play a critical role in making the web3 security stack more secure.
📢
Introducing Feature Fridays
: Every Friday, we'll highlight some of the best startups in the blockchain space and feature them on QuickNode's blog and Twitter account.
Click here to apply!
What inspired you to develop CUBE3.ai, and how did you conceive of the idea?
I'm a builder, and I'm drawn to industries at an inflection point.
Early in my career, I lost a lot of sleep, time, energy and money due to hacks. Eventually, I decided to develop an internal security product to keep my company more secure. That ultimately became a product we started selling to companies. That's when I got hooked on security.
And if you look at web3, it's at the epicenter of several major trends - including crypto and AI. Web3 is a founders' candy story - it's an unbelievably exciting industry to be involved in, with tremendous potential. The key to unlocking that potential is increasing security and trust.
Can you provide insight into CUBE3.AI's progress by sharing any metrics or milestones indicating its traction?
I'm excited to share that we've raised $8.2 million in seed funding from Blockchange Ventures, Dispersion Capital, Symbolic Capital, Hypersphere Ventures, ICLUB and TA Ventures. And we're fortunate to have marquee customers like Space and Time.
Can you provide insight into the target market for CUBE3.AI and what types of clients you work with?
CUBE3 is relevant to anyone with a smart contract that moves value. Marketplaces, bridges, gaming, and NFTs are all in our wheelhouse.
What excites you most about the partnership with QuickNode?/How does your company utilize QuickNode, and what benefits does it bring to your business operations?
We're excited about our partnership with QuickNode because the company helps us rapidly build, prototype, and scale exciting services like our new Monitor service. It evaluates addresses that our customers can add in order to evaluate them against new blocks being written, and score matching transactions across multiple blockchains.

---
About QuickNode
QuickNode is building infrastructure to support the future of Web3. Since 2017, we've worked with hundreds of developers and companies, helping scale dApps and providing high-performance access to 24+ blockchains. Subscribe to our newsletter for more content like this, and stay in the loop with what's happening in Web3!