Feature Fridays: EtherScore
EtherScore aims to become vital to Web3 social interactions by showcasing users' on-chain reputations.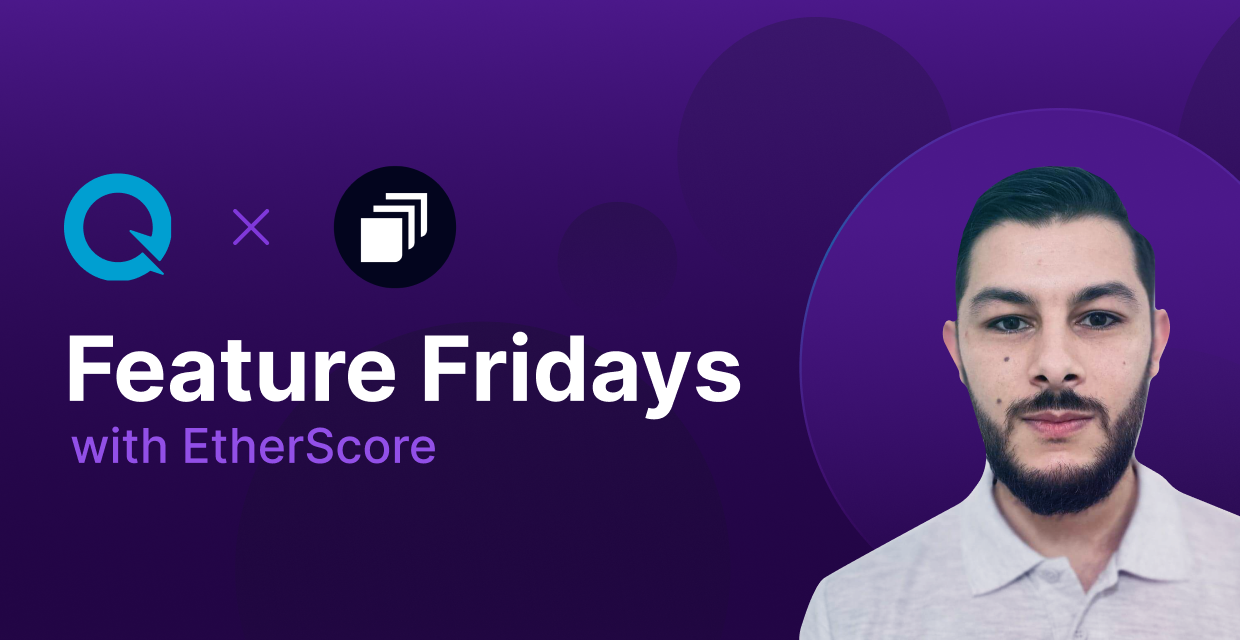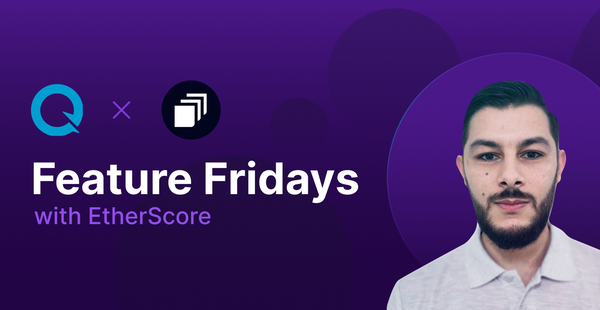 Welcome back to Feature Fridays! Today, we're delving into an incredibly innovative blockchain solution with Sami Barbara, the CEO and Co-Founder of EtherScore, a groundbreaking Web3 reputation system.
EtherScore is fast evolving, with ambitions to be integral in Web3 social interactions, reshaping incentives and governance models and fostering robust trust between DApps and their users. Let's dive in!
Learn more about EtherScore.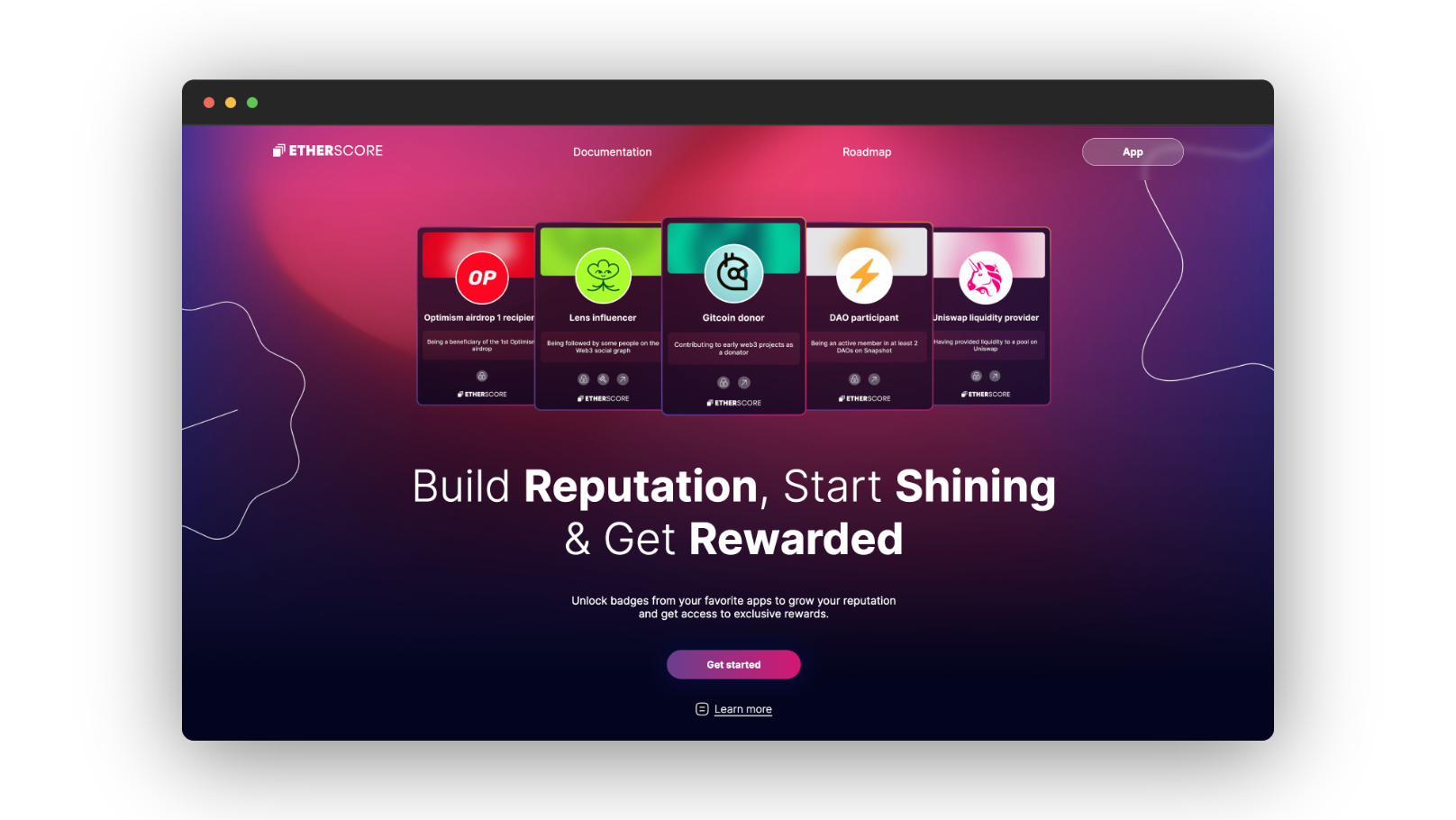 Q&A with EtherScore👇

Please introduce yourself by sharing your name, prior experience, and current role within your company.
I am Sami Barbara, CEO and co-founder of EtherScore - a Web3 reputation system.
I have a background in computer science (master's degree), discovered blockchains seven years ago, and mined cryptocurrencies before working as a blockchain R&D engineer (researching blockchain taxonomies, decentralization metrics, and more).
EtherScore uses badges to create user profiles that aggregate Web3 achievements. On top of EtherScore, Dapps can develop reputation-based services like curated social networks, fair airdrops/ICOs, DeFi, and DAO governance. The overall mission of EtherScore is to make Web3 fair through user curation.
How has your company grown and changed since its inception, and what do you have planned for its future?
My co-founder (Geoffrey Garcia) and I have worked together before and have developed a strong working relationship. We founded EtherScore after successful hackathons, constantly refining our concept. With $250K in funding, we expanded the team to support the company's growth. We are now a 5-person team (CEO, CTO, three developers) incorporated in France.
EtherScore aims to become a vital part of Web3 social interactions by showcasing users' on-chain reputations. Think of EtherScore profiles as digital resumes for your Web3 activities, helping to evaluate the skills and knowledge of individuals from DeFi degens to DAO citizens and NFT collectors.
These on-chain reputations will lead to new models of incentives and governance focused on contributions, strengthening the relationship between dapps/chains and their users.
📢
Introducing Feature Fridays
: Every Friday, we'll highlight some of the best startups in the blockchain space and feature them on QuickNode's blog and Twitter account.
Click here to apply!
What inspired you to develop Etherscore, and how did you conceive of the idea?
EtherScore was born out of my personal experience as a web3 user struggling to get decent DAO voting power and participation in ICOs. I realized that it would be better for both users and Dapps to carefully select participants based on their profiles, favoring active users over speculators and bots. This problem also extended to airdrops, where projects spent a lot of resources but received low participation as recipients tended to sell the tokens instead of using them. While some solutions were emerging, such as token launchpad platforms, KYCs, and stricter airdrop conditions, I felt strongly that the Web3 ecosystem needed a way to curate users.
So I decided to develop a decentralized reputation system that would help build trust between Dapps and their users to make Web3 more fair. We started during multiple hackathons in late 2021, raised funding, and launched the alpha in September 2022.
Can you provide insight into Etherscore's progress by sharing any metrics or milestones indicating its traction?
We released an alpha version in September 2022 and currently have a total of 630,000 badges claimed by 100,000 users (an average of 4,200 users and 11,300 badges per week). Our most recent DAO proposal received a total of 39,500 voters, indicating over 50% participation at the time (users who claimed badges before the snapshot and used them to vote on a 1-badge-1-vote basis).
We have released over 60 badges that cover more than 30 Dapps and chains.
---

---
About QuickNode
QuickNode is building infrastructure to support the future of Web3. Since 2017, we've worked with hundreds of developers and companies, helping scale dApps and providing high-performance access to 24+ blockchains. Subscribe to our newsletter for more content like this, and stay in the loop with what's happening in Web3!