Feature Fridays: Fortephy
Fortephy acts as the "Grammarly" of smart contract auditing, making blockchain development safer and more scalable.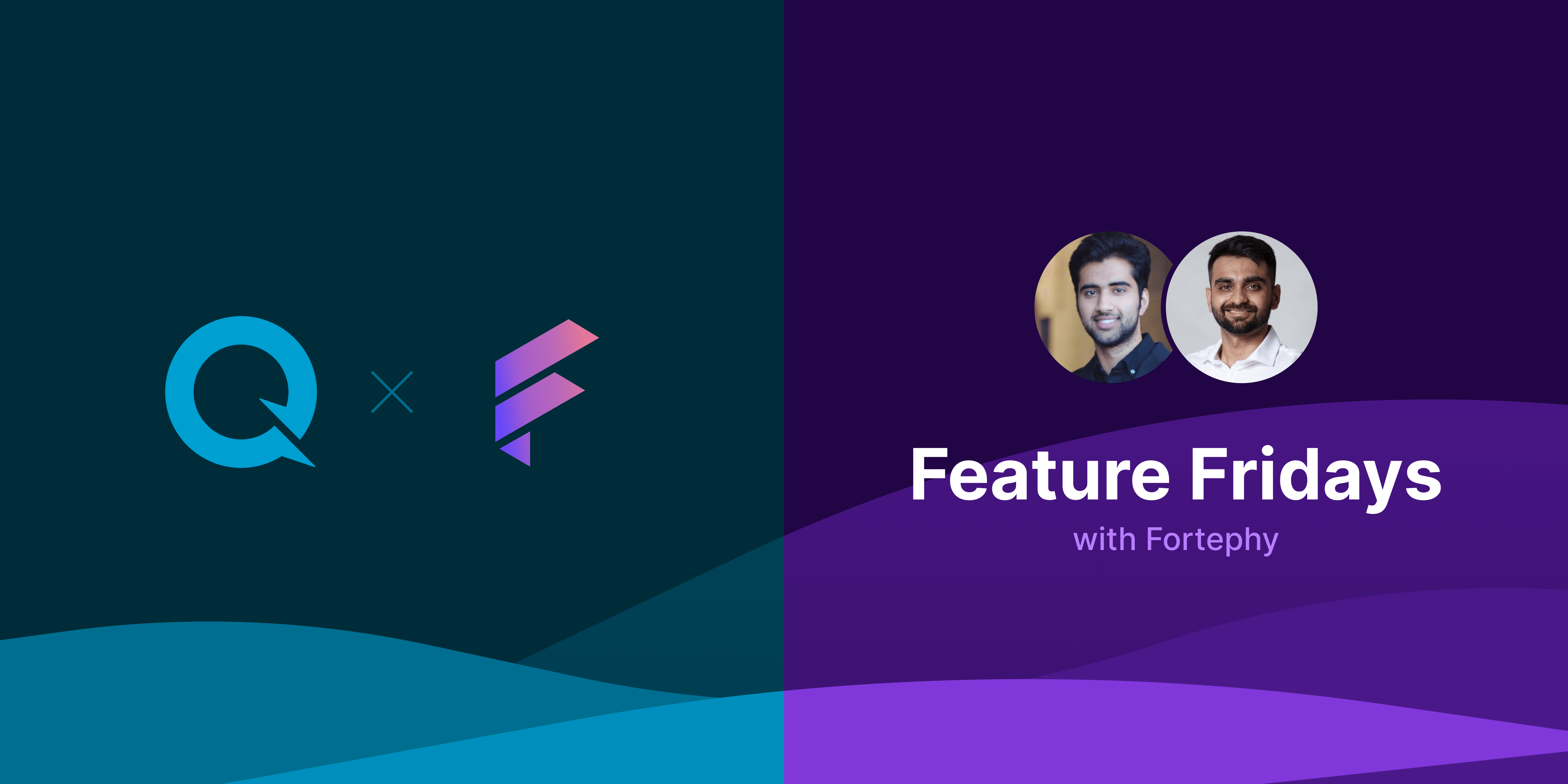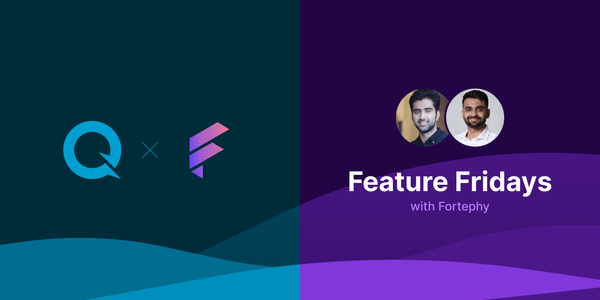 Fortephy is an AI-enabled smart contract auditor. Co-founded by Mohammad Kamla and Syed Salman Haider, Fortephy acts as a "Grammarly" for blockchain developers by identifying and remediating security vulnerabilities in smart contracts.
Mohammad and Syed come from a background in sales and growth for SMEs, blockchain security, and software engineering. They see web3 adoption accelerating over the next few years, starting at the enterprise level and moving to the consumer level. They believe that smart contract vulnerabilities are a significant barrier to decentralization and mass adoption. Fortephy addresses this issue by helping web3 companies protect their assets, grow their businesses safely, and be less prone to hacks in a decentralized manner.
Learn more about Fortephy.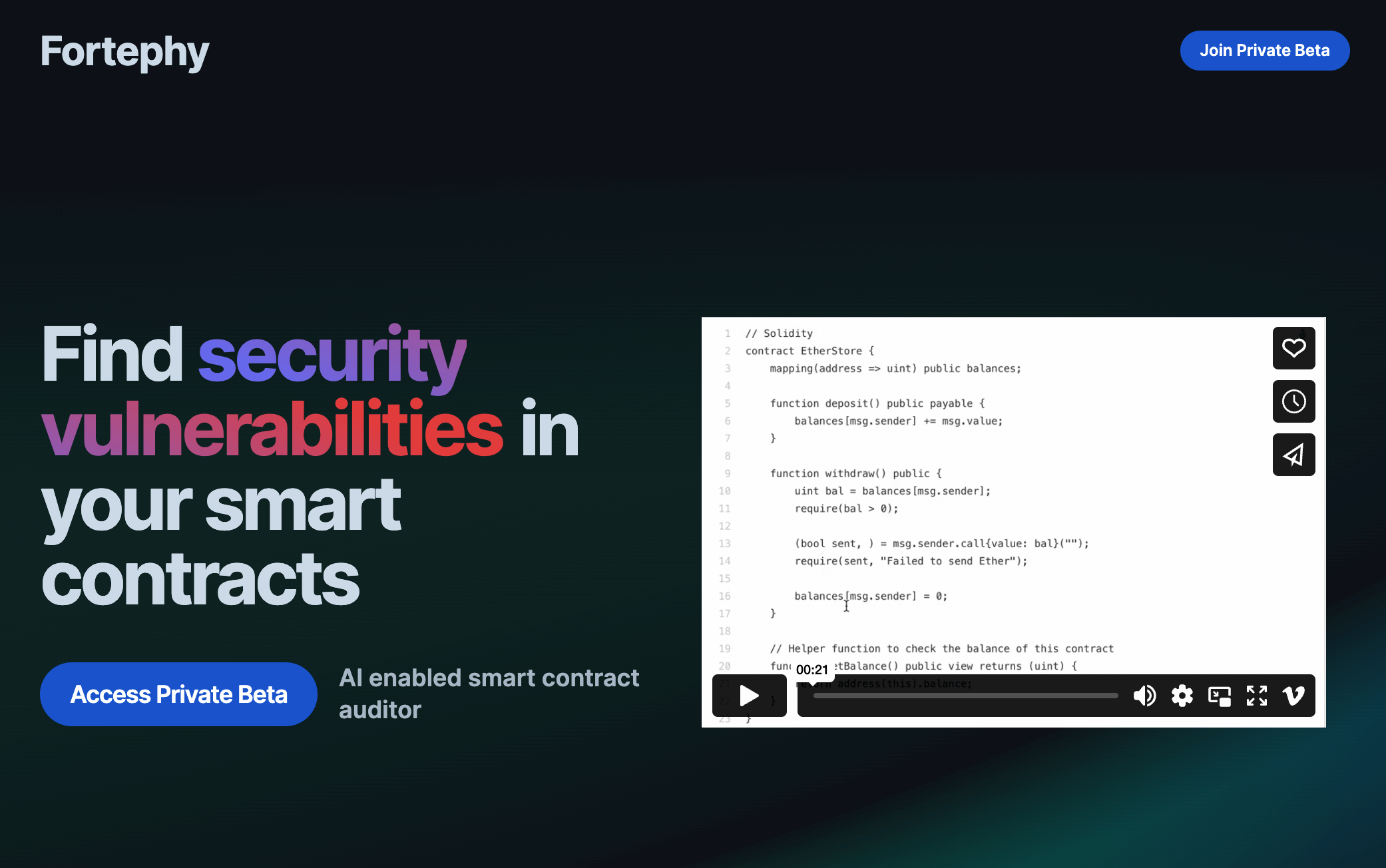 Q&A With Fortephy 👇
Who are you, and what does your company do?
Mohammad Kamla, 2x founder, experienced in sales and growth for SMEs, CEO at Fortephy.
Syed Salman Haider, background in Blockchain Security and Software Engineering, previous Blockchain Security engineer @ Figment, CTO @ Fortephy
Fortephy: AI-enabled smart contract auditor, think "Grammarly" for blockchain developers to identify and remediate security vulnerabilities in smart contract
What excites you about web3?
Today data is centralized and controlled; therefore, the barrier to it being decentralized is the reluctance of people to adopt Web3 platforms. Part of the problem is smart contract vulnerabilities in the ecosystem leading to hacks. We are building Fortephy to eliminate and lessen the Smart Contract vulnerabilities, as a result, we hope web3 companies can protect their assets, grow their business safely and be less prone to hacks in a decentralized manner.
What are the biggest trends in web3 you're seeing right now that you expect to accelerate over the next few years?
Despite the crypto winter, there has been a massive increase in developer activity. We can foresee that the adoption of web3 is going to increase massively, first at the enterprise level and then at the consumer level.
How did you come up with the idea for Fortephy?
After performing thorough customer discovery we found that on average it costs $340,000 to get a smart contract audit from a well-known firm. We were shocked at how much it costs to get an audit and the lack of tooling available in this space. We decided to build Fortephy to help developers find vulnerabilities in their smart contracts, improve code quality, and ultimately give developers the confidence to go to market fast.
📢
Introducing Feature Fridays
: Every Friday, we'll highlight some of the best startups in the blockchain space and feature them on QuickNode's blog and Twitter account.
Click here to apply
!
What is a recent feature you may have added that excites you?
We recently released our API which is currently being used by developers and auditing companies to secure their smart contracts and improve code quality with respect to security
Can you share any metrics or milestones that show off the traction Fortephy is receiving?
In 5 months, we have completed 13 pilots
2 out of the 13 pilots were paid
Closed our first paying customer on recurring bases
Raised pre-seed from Entrepreneur First
Deployed our API so developers can directly use Fortephy

---
About QuickNode
QuickNode is building infrastructure to support the future of Web3. Since 2017, we've worked with hundreds of developers and companies, helping scale dApps and providing high-performance access to 17+ blockchains. Subscribe to our newsletter for more content like this, and stay in the loop with what's happening in Web3!