Feature Fridays: Helio
Helio uses QuickNode RPC nodes to provide lightning-fast payment processing and improved reliability.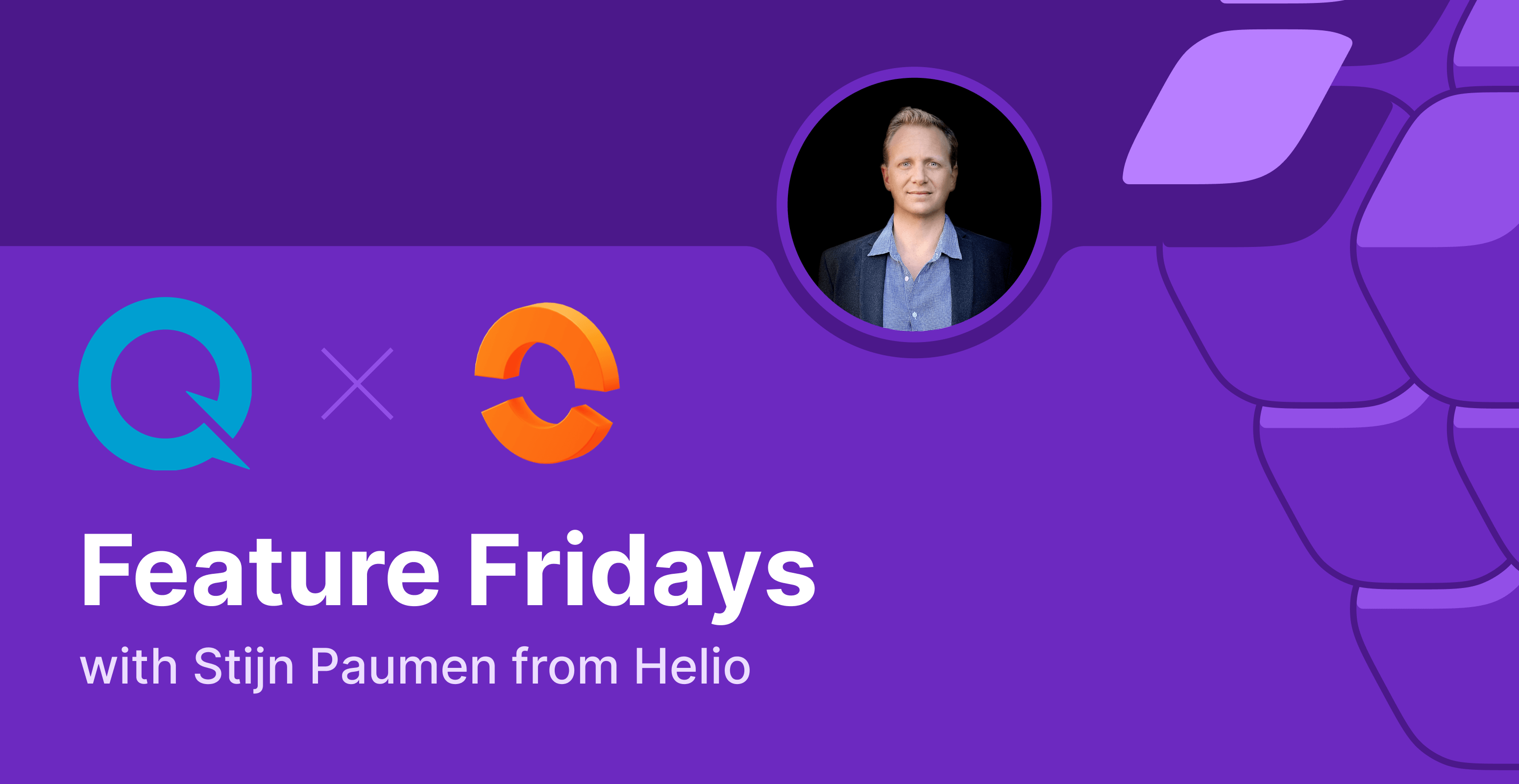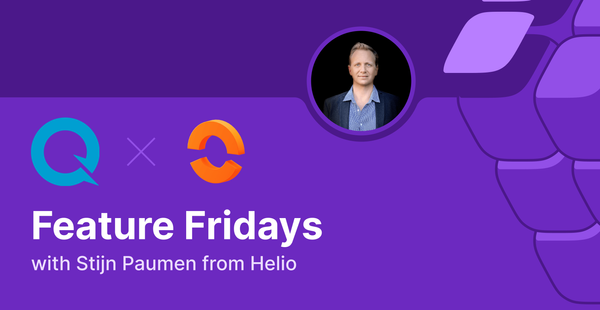 Helio is a complete Web3 payments platform that makes it easy for merchants and creators to accept crypto payments for e-commerce, NFT sales, subscription payments, token-swapped payments, content paywalls, and more.
Co-founded by Stijn and Jim, both experienced in building and scaling successful businesses, they set out to build Helio into the undisputed leader in Web3 payments. With a team of 15 engineers and product experts with blockchain and fintech backgrounds, they're working hard to revolutionize the Web3 payment landscape.
Learn more about Helio solutions.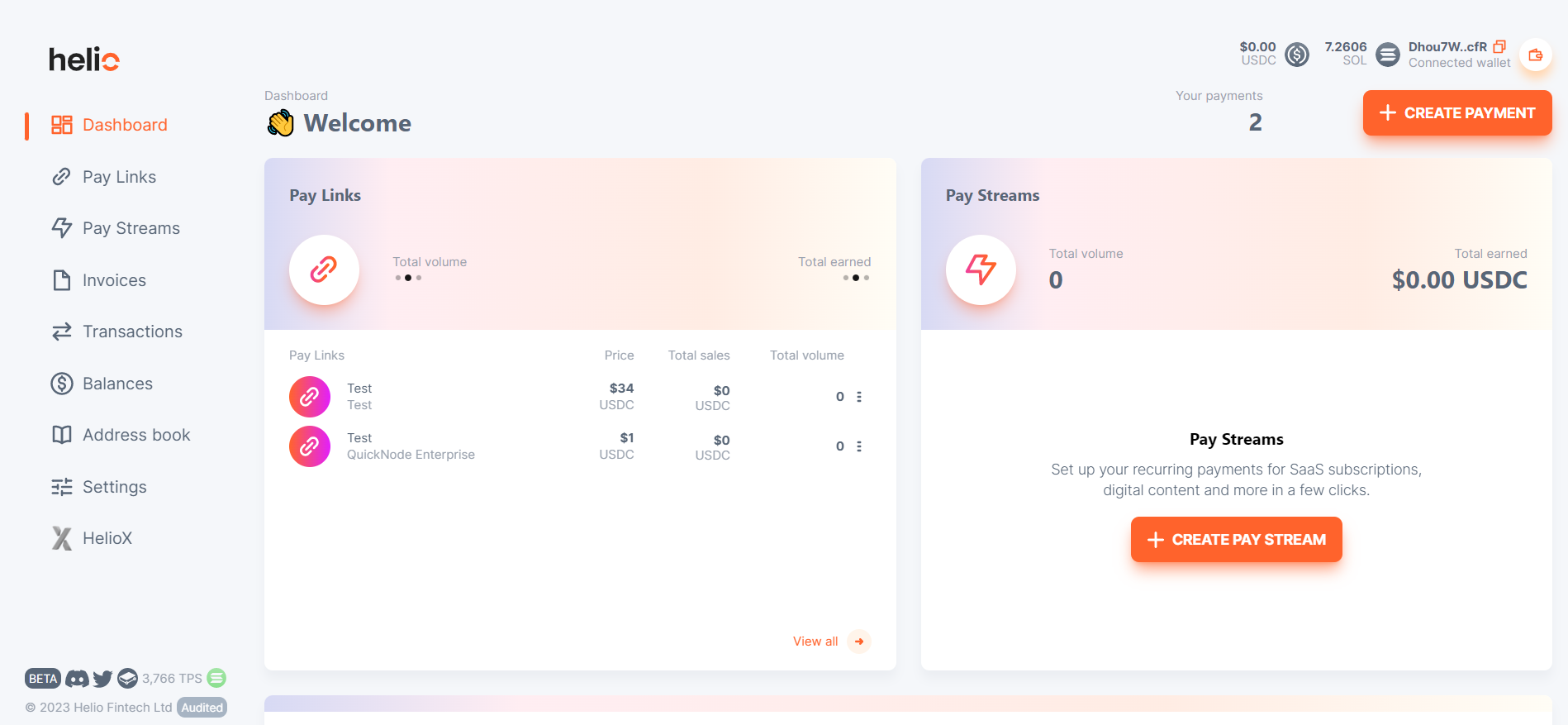 Q&A With Helio 👇
Who are you, and what does your company do?
I'm Stijn, the co-founder of Helio, a complete web3 payments platform. We make it easy for merchants & creators to accept crypto payments for e-commerce, NFT sales, subscription payments, token-swapped payments, content paywalls, and more.
My co-founder Jim and I previously built, scaled, and exited two B2B SaaS companies for $600M. We assembled a team of 15 engineers & product experts with blockchain and fintech backgrounds to build Helio into the undisputed leader in web3 payments.
What excites you about web3?
Web3 auth is incredibly powerful. The wallet is not only your bank account, it's also your identity, and that means you can log in to any app with a single tap of your wallet rather than go through a cumbersome sign-up or log-in process. It means you can navigate the web faster, create more economic value with lower transaction barriers and enjoy digital experiences more privately.
What are the biggest trends in web3 you're seeing right now that you expect to accelerate over the next few years?
Bridges and other non-custodial, cross-chain platforms are HUGE. For example, what Phantom is doing with a single UX across ETH, POLY, and Solana is paving the way for a ton of apps to go x-chain. And that will really spur activity by a factor of 10x IMO. All chains operate as independent ecosystems, and that doesn't scale well. Once you solve that, the best apps can reach a much wider market, hence the 10x.
How did you come up with the idea for Helio?
We sold our last company in the summer of 2021. After doing cyber security for 20 years, we were so bored of that and decided we wanted to do something more exciting, chase the next big trend. Building on a blockchain was the obvious thing staring us in the face. We went to a few events and ended up at a Hacker House in Prague.
Every project we spoke to explained they were building their own wallet connect, SC, and FE to accept payments. We said, hang on a minute; if you build a Web2 app, you use Stripe for payments, so why is everyone in Web3 building their own payment tooling?
And that's when we realized there was a huge opportunity to build a payments platform that makes integrating web3-native payments as easy as setting up a Gmail account.
📢
Introducing Feature Fridays
: Every Friday, we'll highlight some of the best startups in the blockchain space and feature them on QuickNode's blog and Twitter account.
Click here to apply
!
What is a recent feature you may have added that excites you?
We're launching Helio Play, a Web3 platform that completely revolutionizes video streaming for creators. With in-built Web3 payments, Helio Play allows TikTok, YouTube, OnlyFan creators, podcasters, artists, or any creator with a crypto wallet to earn every minute their content is viewed by anyone, anywhere.
Can you share any metrics or milestones that show off the traction Helio is receiving?
Since launch, we've processed more than $10M in payments for e-commerce, NFT presales, subscriptions, and other payments for 600+ merchant customers. We have 22k unique active wallets on our platform.
Helio powered payments in USDC for Solana Breakpoint 2022. We've also partnered with FFF, Triton, ABinBev, SharkyFi, MonkeDAO, BirdEye, BONK, GKD, MagicEden, and 100s of other projects and creators. Solana as a whole has come back with a vengeance as well. We've processed 35k SOL in payments so far this month, up 20% already from the whole of December. The Solana community is amazing.
How are you using QuickNode? How does QuickNode help your business?
QuickNode is our RPC provider making sure we deliver lightning-fast payment processing. The average time for Helio to process and confirm a transaction on the blockchain over the past month is 3.4 secs. That's faster than an average credit card payment. QuickNode has improved the reliability and speed of our platform tremendously since we switched over from the public Solana RPC service.

---
About QuickNode
QuickNode is building infrastructure to support the future of Web3. Since 2017, we've worked with hundreds of developers and companies, helping scale dApps and providing high-performance access to 16+ blockchains. Subscribe to our newsletter for more content like this, and stay in the loop with what's happening in Web3!