Feature Fridays: Hey Wallet
Hey Wallet is making the world of digital assets more accessible with the help of QuickNode.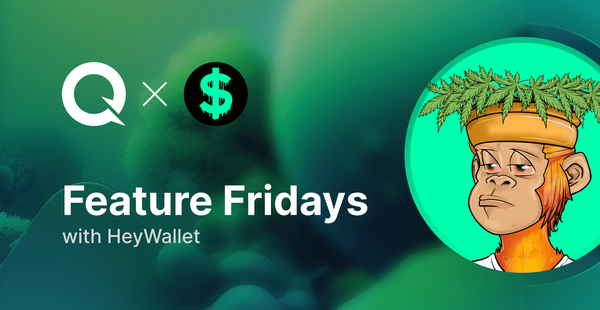 Hey Wallet is on a mission to bridge the gap between web2 and web3 users by offering a seamless and intuitive way to send and receive digital assets using familiar web2 handles like Twitter, Discord, and Telegram. Through their unique approach, Hey Wallet aims to accelerate the onboarding of new crypto users, making the world of digital assets more accessible to all. For this Feature Friday, we're excited to share an awesome Q&A with King Sol, co-founder of Hey Wallet.
Hey Wallet was born during a Solana hackathon in 2021, and the company has been on an upward trajectory ever since. With a focus on learning from their users and iterating quickly, Hey Wallet has grown to offer a range of impressive features, including the ability to mint NFTs directly on Twitter. This streamlined approach has allowed Hey Wallet to amass over 100k Twitter followers and work with some of the largest NFT projects in the Solana ecosystem. By utilizing QuickNode's core API, Hey Wallet has been able to scale without any infrastructure concerns, ensuring smooth business operations even during periods of hypergrowth.
Learn more about Hey Wallet.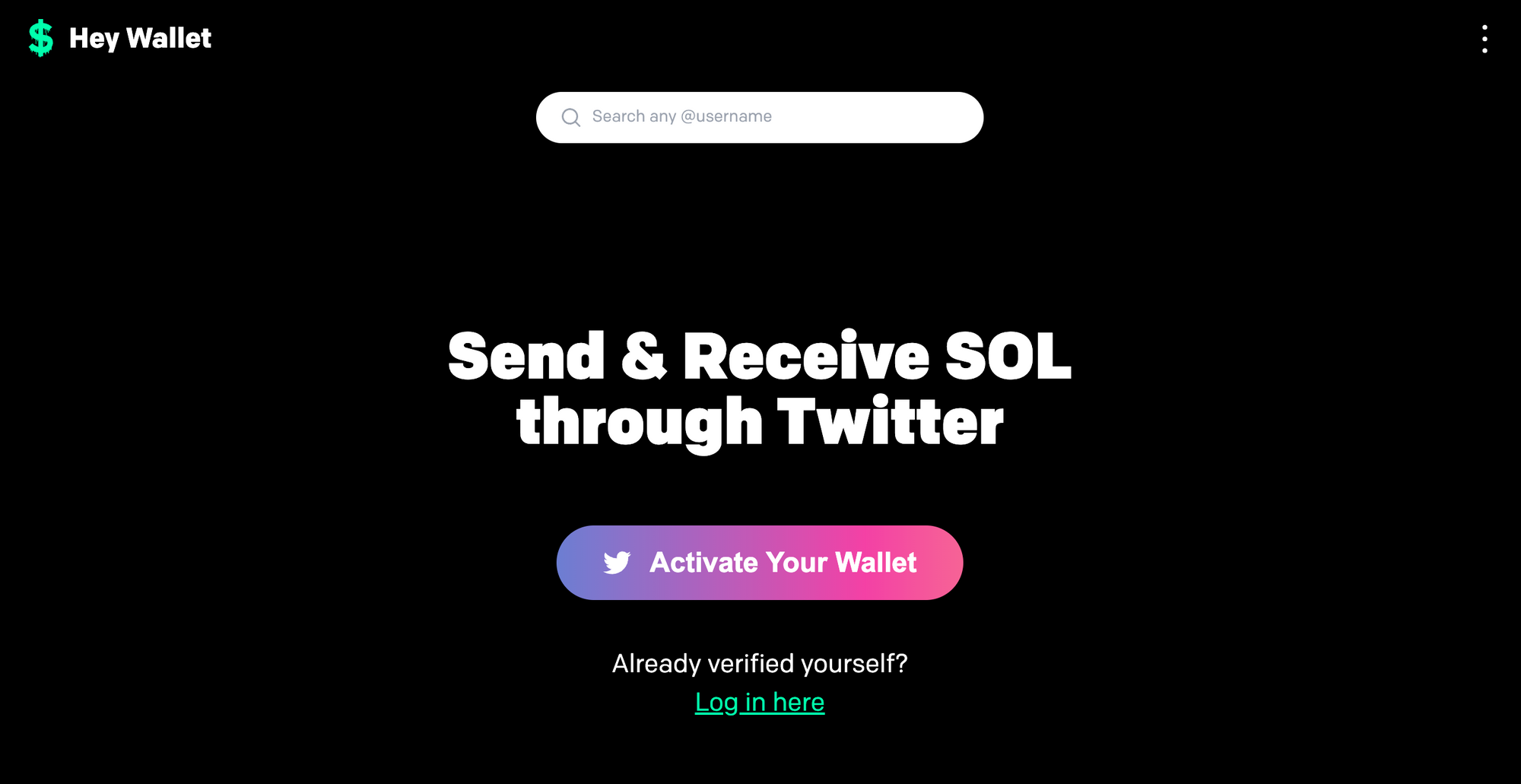 Q&A With Hey Wallet 👇
Could you introduce yourself and share your company's mission and what it offers to its customers?
My name is King Sol, and I'm the co-founder of Hey Wallet. I've been a serial entrepreneur for over ten years, starting my first company right out of high school.
Our mission is to solve the biggest problem in crypto, which we believe is UX (user experience). Sending and receiving digital assets is still broken. We want to help accelerate the onboarding of new crypto users by bridging web2 users over to web3 and allowing users to send digital assets with their pre-existing web2 handles (Twitter, Discord, Telegram, etc).
How has your company grown and changed since its inception, and what do you have planned for its future?
Our initial launch was during a Solana hackathon in 2021, and since then, we have been growing fast. Our first product was making it easier for Crypto Twitter users to socially send crypto through tweets. Today, we are still solving that same problem, but how we are doing it has evolved over time. Our process is to learn from users and ship fast. Each iteration gets us closer and closer to the frictionless UX we are striving for.
We hope billions of people will eventually use Hey Wallet on a regular basis.
In the world of web3, what are some of the most prominent trends you are currently observing? Which ones do you believe will gain momentum in the coming years?
We believe SocialFi is going to explode in the coming years. Creating fun, social experiences around NFTs and digital assets will only continue to grow. We believe the biggest use-cases have yet to be created, but once they are, it will take the world by storm.
📢
Introducing Feature Fridays
: Every Friday, we'll highlight some of the best startups in the blockchain space and feature them on QuickNode's blog and Twitter account.
Click here to apply
!
What inspired you to develop Hey Wallet, and how did you conceive of the idea?
We've been thinking about the UX (user experience) problem in crypto for many years. It wasn't until 2021 that we decided it was the right timing to begin solving this issue.
When analyzing the user experience for most existing crypto users, we learned that most of it began on Twitter. We then challenged ourselves to use that as the starting point and create an experience that was easier, faster and more social than alternative products.
Is there a new feature of Hey Wallet that you find particularly exciting or noteworthy?
We have lots of features, but one of our favorites is being able to mint NFTs directly on Twitter. All users have to do is attach an image to a tweet and say: @hey_wallet mint this NFT and name it "my first NFT."
This has enabled so many people to mint their first NFT with ease and realize the potential of what can be done.
Can you provide insight into Hey Wallet's progress by sharing any metrics or milestones indicating its traction?
We have over 100k followers on Twitter, and a large portion of them have signed up for Hey Wallet. We have also worked with some of the largest NFT projects in the Solana ecosystem which we are proud of.
How does your company utilize QuickNode, and what benefits does it bring to your business operations?
We utilize QuickNode's core API, which has helped us scale and not have to worry about infrastructure. There have been times where we have experienced hypergrowth and Quicknode's infrastructure was able to handle it smoothly. We're big fans of QuickNode and recommend it to other projects.
---
About QuickNode
QuickNode is building infrastructure to support the future of Web3. Since 2017, we've worked with hundreds of developers and companies, helping scale dApps and providing high-performance access to 20+ blockchains. Subscribe to our newsletter for more content like this, and stay in the loop with what's happening in Web3!