Feature Fridays: Nealthy
Nealthy offers users a professional-grade asset management platform, combining the trustworthiness of regulated institutions with the versatility of crypto.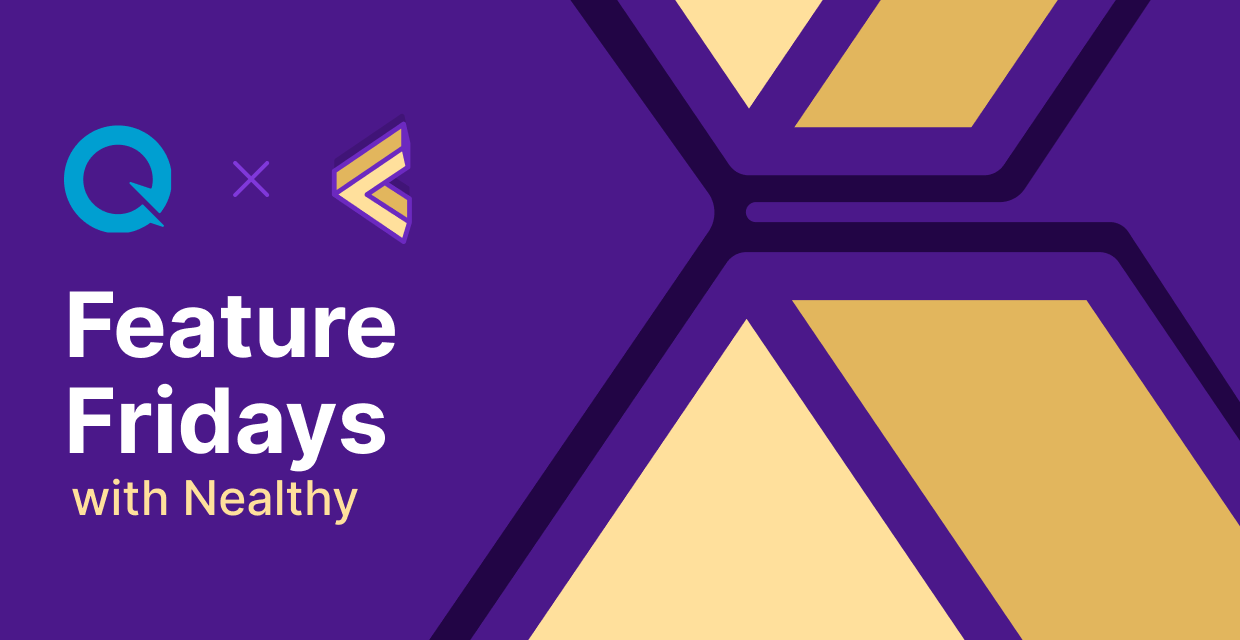 Welcome back to Feature Fridays! Today, we're diving deep into the world of on-chain asset management with Zedsi Saed, the forward-thinking CTO of Nealthy. Zedsi, with a decade's worth of experience spanning engineering, AI, and Web3 development, stands at the forefront of Nealthy's groundbreaking mission: bridging the world of traditional finance (TradFi) with the disruptive crypto sphere. Nealthy carves its niche by pioneering On-chain Index Tokens (OITs), a novel and compliant asset management solution that seamlessly integrates the mechanics of indices with the transparency of the blockchain.
Nealthy's vision? To offer users a professional-grade asset management platform, combining the trustworthiness of regulated institutions with the versatility of crypto, effectively revolutionizing how we perceive and handle digital assets.
We'll also examine how Nealthy implements QuickNode's stable and reliable nodes to facilitate On-chain Index Tokens infrastructure. Let's dive in!
Learn more about Nealthy.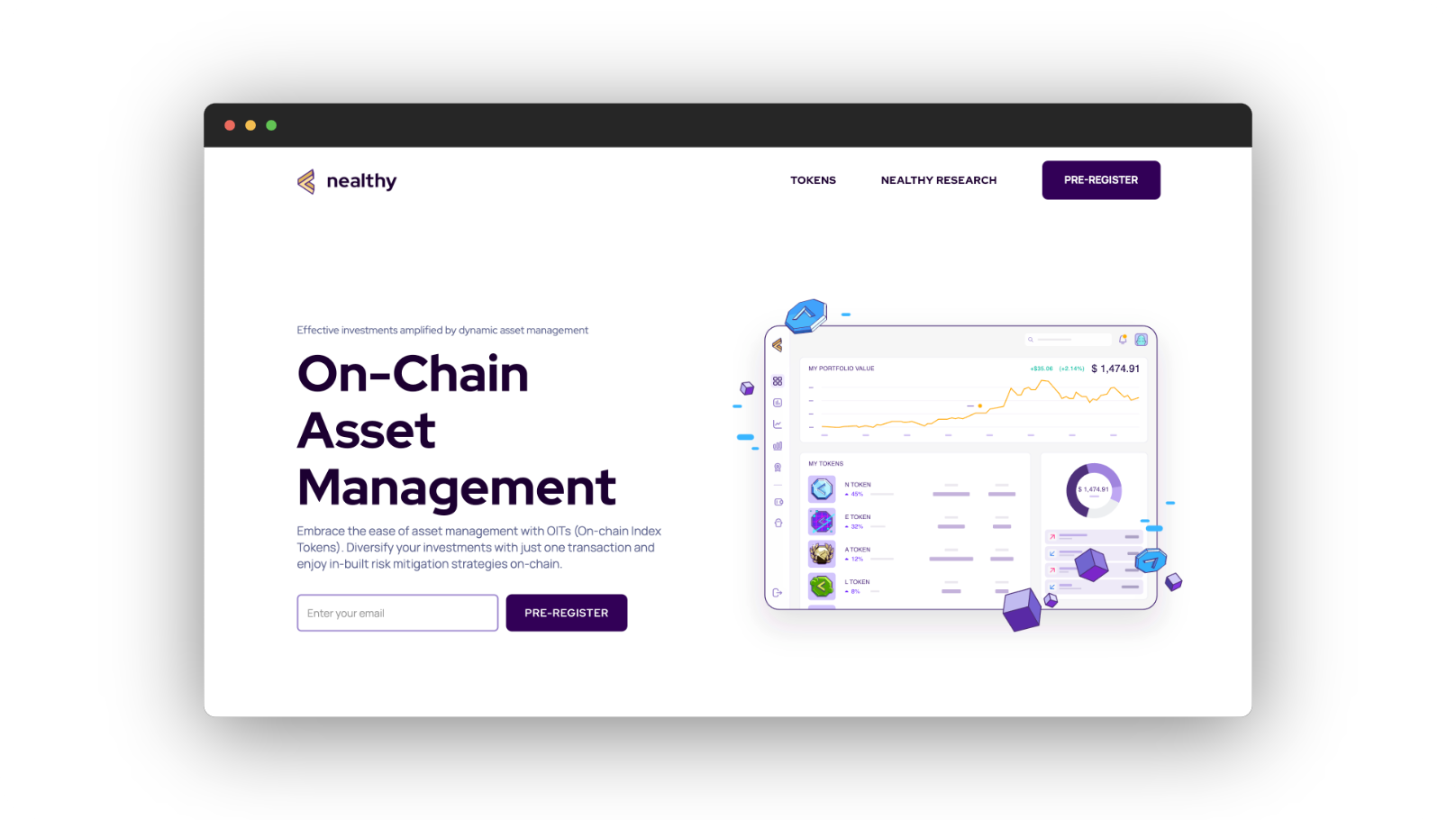 Q&A with Nealthy👇
Could you introduce yourself by sharing your name, prior experience, and current role within your company?
Zedsi Saed, CTO at Nealthy. Engineer, AI, and Web3 developer with 10 years of experience. Nealthy is a fully compliant on-chain asset management platform that enables access to On-chain Index Tokens (OITs) tracking the index of a portfolio of assets. The platform allows traders and investors to seamlessly onramp crypto, trade, mint and redeem OITs, and effectively manage their portfolio on-chain. Mission: Nealthy brings professional-grade asset management on-chain enabling efficient and fully compliant crypto investments. By combining the best of TradFi and Crypto worlds, Nealthy moves the frontiers of the current digital asset market and brings greater flexibility and protection of user funds.
Has your company grown and changed since its inception, and what do you have planned for its future?
The company grew from 5 people who initially established the idea and basic product design to 25 people busy in infrastructure, frontend development, smart contract development, tokenomics design, marketing, business development, and compliance. The company has evolved greatly since we began the pursuit of the license in Dubai, UAE. The strict scrutiny imposed by the regulation compels a company to rethink the processes and product design in places, utilize only top-notch, proven service providers, and onboard only high-class specialists. Being a regulated company implies high-security standards, services, financial operations, management, and technology. Thus, during the first year, Nealthy has onboarded team members from Nvidia, Ethereum Foundation, Bank of America, Bank of Scotland, Nvidia, OKX, and other companies.
Can you provide insight into Nealthy's progress by sharing any metrics or milestones indicating its traction?
Nealthy is a relatively young project established in Q2 2022. During the first 6 months since its inception, Nealthy has raised the pre-seed round ($1,3m) and is now preparing for the official platform launch. In Q3 2023, Nealthy has accomplished the development of its novel on-chain primitives - OITs themselves and staking enabling reinvestment strategies, as well as a comprehensive platform on top of them, and has pursued the license from the Dubai regulator VARA to become fully compliant and legit for institutional investors.
What inspired you to develop Nealthy, and how did you conceive of the idea?
The key idea behind Nealthy is to empower retail and institutions with ETFs on-chain and provide low-risk and compliant investment opportunities in crypto. Being one of the most demanded asset types, ETFs have saved investors millions of dollars in expenses on portfolio management for the past two decades. They provide broad diversification, professional management, relatively low cost, and great daily liquidity. Currently, the ETF market accounts for 13% of the global financial market and grows yearly. Trading volumes of ETFs represent ⅓ of the global TradFi volumes. However, by now, the ETFs as an asset class were not yet presented on the crypto market and DeFi in particular. This can be attributed to 1. the extreme complexity of the development of such tokens, 2. immaturity of the crypto market in general, and 3. considerable barriers for the institutions, the major adopters of TradFi ETFs, to enter crypto. Nealthy changes the status quo and brings ETFs on the chain.
The previous banking experience has encouraged the Nealthy team to leverage knowledge about the financial market evolution, understanding of investors' needs and realities of the current asset management market, and coming up with the concept of On-Chain Index Tokens. OITs are a novice digital asset type. As blockchain-native assets, as opposed to Bitcoin on Ethereum ETFs, which we know now by Ark Invest, Fidelity, and other major players, they represent a new crypto derivative enabling users to own a comprehensive portfolio by obtaining only one token. Technically, OITs are a complicated product based on indexing of the market cap of the underlying assets and involving mathematical intricacies to keep the value of the tokens accurate.
Can you provide insight into the target market for Nealthy and what types of clients you work with?
First, institutional TradFi investors and B2D players like family offices, banks' asset management subdivisions etc. want to get exposure to the crypto and DeFi markets. Currently, they are mostly unable to do so due to the lack of regulated players. With Nealthy, investment into DeFi tokens and crypto blue chips becomes compliant.
Second, institutional crypto investors, B2B crypto players like DAOs, and projects owning treasuries are looking for their wealth augmentation securely and compliantly. Instead of storing their treasuries on the multi sig idly, they can leverage stable income inflows from OITs' staking, generating not less than 4% APY. Moreover, Nealthy provides insurance for all investors.
Third, retail users want to have their assets professionally managed safely to maximize yield.
How does your company utilize QuickNode, and what benefits does it bring to your business operations?
As an on-chain index token creator company, we have utilized QuickNode as our preferred RPC (Remote Procedure Call) provider, demonstrating our commitment to ensuring seamless and efficient operations within our blockchain ecosystem. This integration shines in two critical categories of functions: the setters and getters of our smart contracts. Regarding setters, QuickNode plays a pivotal role in ensuring that transactions for updating and modifying our smart contracts are executed swiftly and reliably. This is crucial for maintaining data accuracy and ensuring the token index remains up-to-date.
On the other hand, for the getters, QuickNode's high-performance infrastructure ensures rapid data retrieval from the blockchain, facilitating real-time analytics and providing our users with timely and accurate information. By utilizing QuickNode's RPC services, we guarantee the security and integrity of our blockchain transactions and enhance the overall user experience, solidifying our position as a trusted leader in the realm of on-chain index token creation.
---

---
About QuickNode
QuickNode is building infrastructure to support the future of Web3. Since 2017, we've worked with hundreds of developers and companies, helping scale dApps and providing high-performance access to 24+ blockchains. Subscribe to our newsletter for more content like this, and stay in the loop with what's happening in Web3!