Feature Fridays: NiftyApes
NiftyApes is working to revolutionize NFT financing — and QuickNode is the perfect infra partner to support them.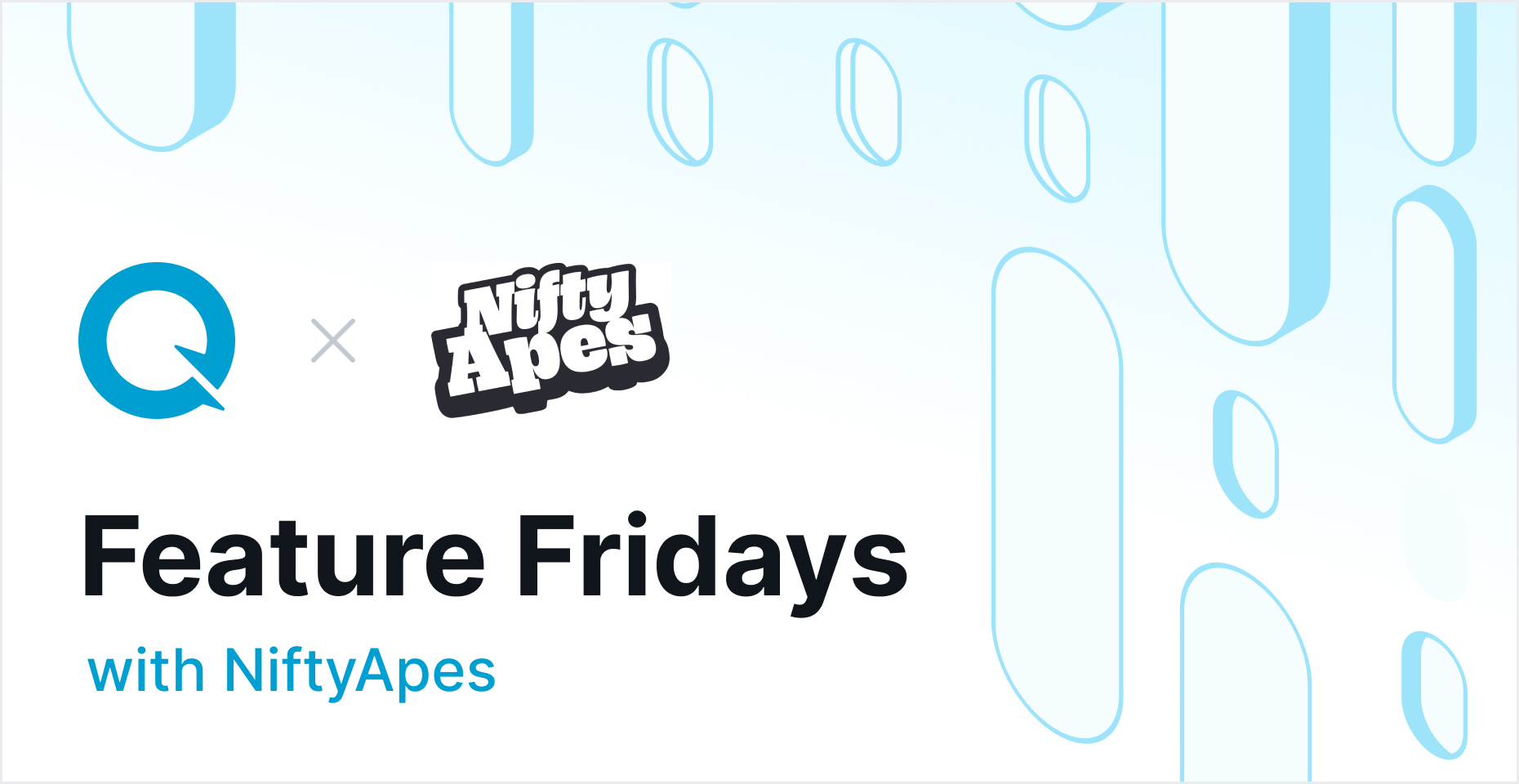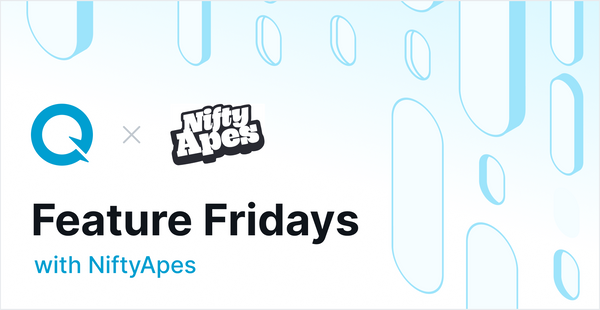 For this Feature Friday, we had the privilege of speaking with Kevin Seagraves, Co-founder and CEO of NiftyApes. Kevin shared valuable insights about NiftyApes' mission and their innovative solutions in the world of blockchain and decentralized finance. Leveraging his background as a blockchain engineer and architect, Kevin is dedicated to creating protocols that use cutting-edge technology to solve problems and provide experiences that were previously unattainable.
In this discussion, we'll learn about  NiftyApes' journey, evolution, and the web3 trends the team sees on the horizon. We'll also get a glimpse of the motivation behind the inception of NiftyApes, their growth indicators, target market, and the role QuickNode plays in enhancing their business operations.
Learn more about NiftyApes.
Q&A with NiftyApes👇

Could you introduce yourself by sharing your name, prior experience, and current role within your company?
My name is Kevin Seagraves and I'm the co-founder and CEO of NiftyApes. Before starting NiftyApes, I was the lead engineer and architect of Gitcoin Grants v0, co-founded the ETHSecurity Community, and was a blockchain engineer for the Boston Consulting Group.
NiftyApes' mission is to create a more equitable, value-optimal, and open financial system. We do that by creating protocols that leverage blockchain to solve problems and provide experiences that weren't possible before. Our current focus is our Seller Financing SDK for NFTs. Seller Financing allows sellers to offer financing directly to buyers by simply accepting installment payments over time with interest. It gives sellers the ability to attract more buyers, and gives buyers more and often better financing options than third-party lenders. Seller Financing can be applied to high-end art to enable Sotheby's or Christie's style financing, to minting platforms to enable creator financing on mint, and to secondary markets to enable peer-to-peer financing on NFT sales. Any NFT platform can quickly and easily integrate the SDK and/or UI library to offer seller financing, increase sales volume, and increase user engagement.
How has your company grown and changed since its inception, and what do you have planned for its future?
We formed in 2021 during the bull market's peak and, as luck would have it, launched our product a year later during the depths of the bear. Our first product was a Harberger Style Lending Auction protocol for NFT lending which added market competition to secondary debt markets. The headline is that lenders must compete for loans and borrowers experience automatically improving terms over the life of their loan. When we started the company, we were one of the first; when we launched the product, there were about two dozen competitors and very low liquidity.
We went back to the drawing board and thought about the customer journey from first principles. Why does someone want a loan? Where does the yield come from to pay for interest? How do we make this system as simple as possible?
We found that the most intrinsic reason someone would want a loan is to buy an NFT, and they might be willing to pay extra, i.e. interest for the ability to pay over time. And if the seller accepts payments over time, we can obliterate 3rd party liquidity, making the system much more simple. What we found was a well-known pattern in traditional finance, seller financing. So we decided to go for it.
📢
Introducing Feature Fridays
: Every Friday, we'll highlight some of the best startups in the blockchain space and feature them on QuickNode's blog and Twitter account.
Click here to apply!
In the world of web3, what are some of the most prominent trends you are currently observing? Which ones do you believe will gain momentum in the coming years?
We believe that buyers and sellers will always find a way to transact, and that the barriers to those transactions will eventually go away entirely. In traditional finance, when buyers can't get bank financing, they ask sellers to offer seller financing. This means that sellers set the price and terms (like down payment, interest rate, and duration) and the buyer pays the seller over time. There's no bank involved. It's been used for decades in like 90% of business sales, and widely used in sales of cars, boats, planes, and real estate.
The crypto industry tends to overcomplicate things. And with NFT finance, that's especially the case. We overlooked this deceptively simple solution and created complex liquidity pools that not only create systemic risk but also dependency. And when the bear market comes around, no liquidity can be found, which means fewer transactions, fewer sellers, fewer creators, and less industry growth.
Seller financing will change that. We say internally it's either going to be our solution or someone else's, but it's going to happen, and the community will look back, wondering what took us so long to adopt it.
What inspired you to develop NiftyApes, and how did you conceive it?
I got into the Ethereum ecosystem because smart contracts are a technology that allows you to program your values into coordination tools, whether that's money, governance or something else. I got to contribute to projects at the Boston Consulting Group with the World Wildlife Fund and the DeBeers groups tracking natural goods and diamonds from harvest to consumption, ensuring they were sustainably and ethically sourced. At Gitcoin I had the privilege of leading the effort to build Gitcoin Grants where our aim was to fund open source projects and provide capital to the industry during the bear market. And just before starting NiftyApes I spent four months at a Buddhist monastery in Vermont where I took up the value and mission of reducing suffering in the world with verve. So naturally, when I got back to building in DeFi Summer, my goal was to build a degen casino with all the crazy value props of DeFi mashed together. I wanted to have a pawn shop out front where someone could borrow against their NFT, take those funds and try to make enough money to pay back the loan plus interest. In doing so, I realized no one had solved NFT lending at that point. And so I began thinking about ways to build a system that didn't just perpetuate the same harmful patterns we see in the world today. What I, and my co-founder Zach Herring, came up with was Harberger Style Lending Auctions, a system that introduces perpetual competition to secondary debt markets and reduces major bank's ability to squat on capital and assets. Since then we have pivoted to the most bare and simple peer 2 peer NFT lending system possible, seller financing.
All of that to say, I was inspired to create NiftyApes out of the desire to judo the global financing system into empowering more everyday people and doing less harm in the world with every transaction, and it was conceived out of a long history of trying to program my values into the things I create and also building a silly project that was as degen as possible.
Can you provide insight into NiftyApes's progress by sharing any metrics or milestones indicating its traction?
We're super excited to share that the NiftyApes Seller Financing SDK officially launched last month. We already have a grant from the SuperRare DAO and are underway creating a flagship integration with their team.
Can you provide insight into the target market for NiftyApes and what types of clients you work with?
Seller Financing empowers several very interesting value props for minting platforms, art 1 of 1 platform, secondary markets, trading tools, and even games. Mint financing allows creators to specify a certain number of NFTs and the terms they will provide on their last mint. Artist financing allows high-end crypto artists to offer the funding and achieve even higher floor prices. And sellers on secondary markets can provide direct, peer-to-peer financing on anything they sell. Instead of competing with all of these platforms like OpenSea, SuperRare, Foundation, Zora, etc. we work with all of them, offering an SDK that can increase volume, sales, and user engagement with a quick and simple integration.
How does your company utilize QuickNode, and what benefits does it bring to your business operations?
We use the QuickNode NFT API, making our frontend work clean and easy and our data robust and reliable.

---
About QuickNode
QuickNode is building infrastructure to support the future of Web3. Since 2017, we've worked with hundreds of developers and companies, helping scale dApps and providing high-performance access to 23+ blockchains. Subscribe to our newsletter for more content like this, and stay in the loop with what's happening in Web3!