Feature Fridays: Ora
Ora uses the QuickNode RPC network to reliably gather the data needed to power its web3 search engine.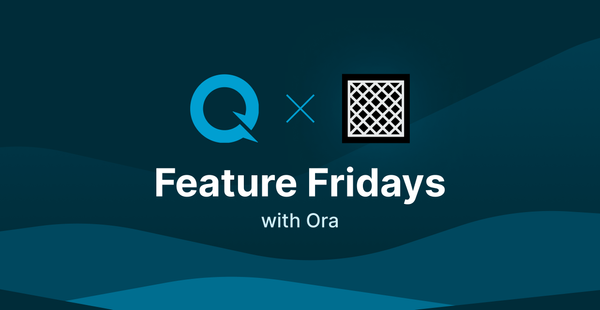 Ora is building a search engine for web3 that allows users to frictionlessly traverse on-chain data with straightforward tooling and easy-to-understand results.
Founded by Dennis, Jacob, and Sanny — three software engineers with a wealth of experience in the field, including work at FAANG companies, SF startups, and AI research — Ora aims to make searching through on-chain data as easy as using Google. While still in private beta, Ora has already added features to make the search process more conversational and intuitive.
Learn more about Ora and request early access.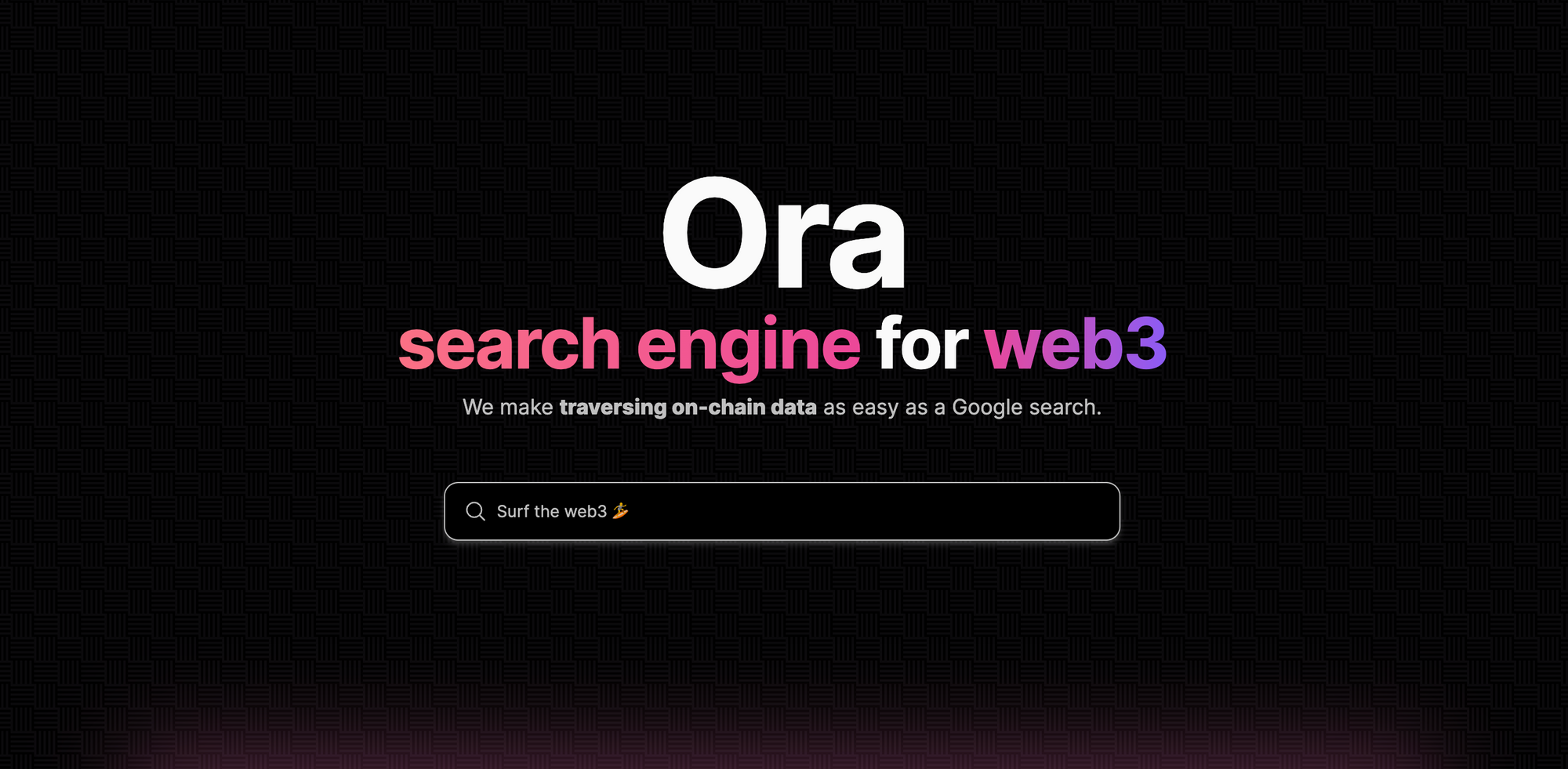 Q&A With Ora 👇
Who are you, and what does your company do?
We are Dennis, Jacob, and Sanny — a team of three software engineers with experience at FAANG, SF startups, and AI research. We've audited Solana smart contracts, and made web3 OSS contributions.
Ora is building search for web3.
What excites you about web3?
Web3 is an ecosystem of blank canvases. Almost everywhere you look, there are opportunities to build something completely new. Even if there is an existing product or a non-web3 analog, the design space is usually broad enough that you can chart your own path.
What are the biggest trends in web3 you're seeing right now that you expect to accelerate over the next few years?
We're bullish on trends in on-chain identity, on-chain derivatives, privacy infrastructure with ZK technology, and improved crypto UX.
How did you come up with the idea for Ora?
We were building a protocol in Solana DeFi when we started wondering about observability and logging. We realized there wasn't a great way to traverse on-chain data, so we started building some basic tooling. We received initial traction via Twitter, so we dove in deeper with a focus on making the search experience better.
📢
Introducing Feature Fridays
: Every Friday, we'll highlight some of the best startups in the blockchain space and feature them on QuickNode's blog and Twitter account.
Click here to apply
!
What is a recent feature you may have added that excites you?
We added a feature that makes searching more conversational. Instead of asking a question, seeing the response, and starting over, a user can ask follow-ups to their original question. For a concrete example, let's say you ask for "sales volume of Proof grails passes in the last week" — now, you can follow up with something like "actually, just show sales in day."
Can you share any metrics or milestones that show off the traction Ora is receiving?
Our core product is still in private beta, but we're always experimenting with new ways and ideas. A recent experiment was semantic search on top of Dune dashboards: https://dune.ora.so. Within a week of launch, we saw over 1,500 users search for dashboards.
How are you using QuickNode? How does QuickNode help your business?
We originally did a lot of indexing raw Solana transaction data ourselves in order to extract and decode data for querying. The QuickNode RPC network was instrumental in this process, making sure we could reliably get the data we needed.

---
About QuickNode
QuickNode is building infrastructure to support the future of Web3. Since 2017, we've worked with hundreds of developers and companies, helping scale dApps and providing high-performance access to 16+ blockchains. Subscribe to our newsletter for more content like this, and stay in the loop with what's happening in Web3!