Feature Fridays: Propy
Propy leverages smart contracts and AI to revolutionize the home purchasing process.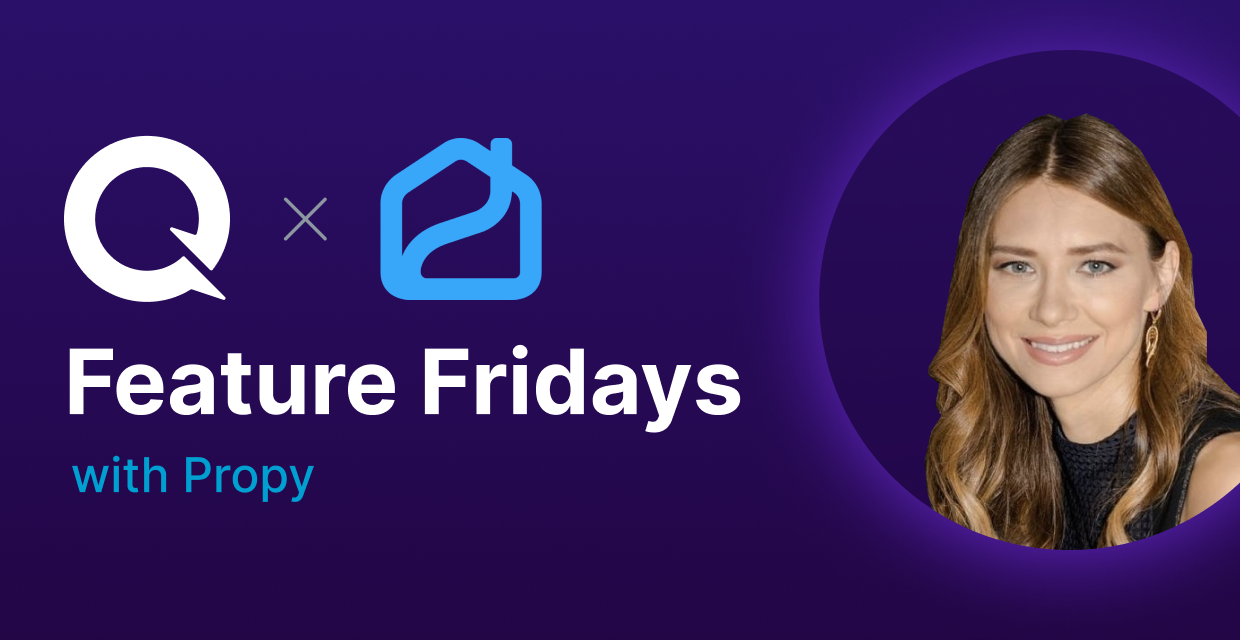 Welcome back to Feature Fridays! In today's spotlight, we delve into the dynamic realm of real estate technology with Natalia Karayaneva, the Founder and CEO of Propy. A trailblazer in the industry, Natalia's journey from an award-winning real estate developer and software engineer to a leading figure in the prop-tech space is inspiring.
At the heart of Propy's mission lies a revolutionary approach to home purchasing. By harnessing the power of smart contracts and AI, Propy is redefining the real estate transaction process, making it more straightforward and secure for agents, buyers, and sellers nationwide. With an impressive $4 billion in transactions processed, Propy's impact is evident across major real estate agencies like Compass, eXp, The Agency, and Redfin, to name a few.
Learn more about Propy.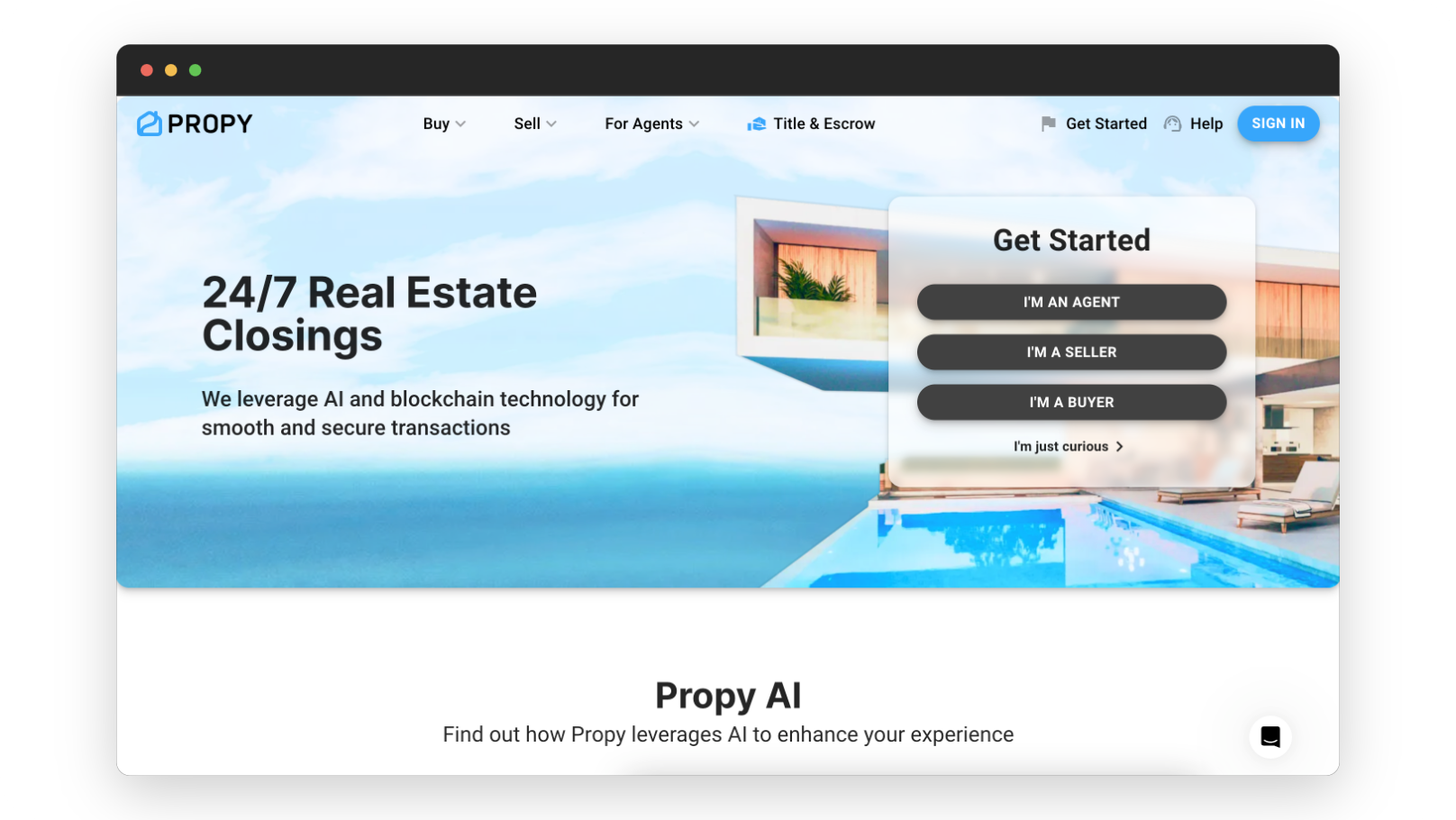 Q&A with Propy👇
Could you introduce yourself by sharing your name, prior experience, and current role within your company? Additionally, please briefly explain your company's mission and what it offers to its customers.
My name is Natalia Karayaneva, and I am the founder and CEO of Propy, WEF pioneer - a Silicon Valley-based company that leverages smart contracts and AI to revolutionize the home purchasing process. Agents, buyers and sellers all over the country love the simplicity and security of Propy.
Propy has processed $4bn in transactions for consumers and agents from Compass, eXp, The Agency, Redfin, KW, Remax, Realty Austin, and ACME. As an award-winning real estate developer, software engineer, and serial entrepreneur, I have extensive real estate and crypto industry knowledge. I am a frequent speaker at Web3 and proptech events globally. I have spoken about real estate's future at Inman Connect, Tom Ferry's conferences, Inveniam Data 3.0, and Miami Tech week.
How has your company grown and changed since its inception, and what do you have planned for its future?
Pioneering achievements mark Propy's evolution since its inception: from executing the first smart contract and blockchain record in real estate in 2017 to listing on Coinbase in 2022. We ventured into NFT real properties in 2021, establishing the first Real Estate NFT Marketplace. Subsequent milestones include launching Title and Escrow Settlement on Blockchain in 2022, introducing Avatar NFTs for Real Estate professionals on OpenSea in 2022, and initiating an Ecosystem Fund for Proptech Startups in 2023.
📢
Introducing Feature Fridays
: Every Friday, we'll highlight some of the best startups in the blockchain space and feature them on QuickNode's blog and Twitter account.
Click here to apply
!
What inspired you to develop Propy, and how did you conceive?
Propy's genesis stems from my personal frustration as a developer in Europe, grappling with the complexities of global property transactions. The turning point occurred during the 'Inman' real estate conference in San Francisco, where I recognized significant challenges in the US market. This realization prompted my relocation to Silicon Valley, where interactions with industry experts and luminaries like Balaji and Vitalik Buterin crystallized the potential of blockchain and smart contracts to revolutionize real estate. Propy's mission coalesced around simplifying and securing home buying through innovation. We achieved a significant milestone by executing the first-ever real estate transaction using a blockchain smart contract. Since then, every year, we have been making major technological breakthroughs.
Can you provide insight into Propy's progress by sharing any metrics or milestones indicating its traction?
Propy's success is quantifiable with over $4 billion in securely recorded blockchain transactions, ensuring transparency and safety in the real estate sector. Continual technological advancements underscore our commitment to industry innovation.
Can you provide insight into the target market for Propy and what types of clients you work with?
Propy's reach spans agents, buyers, and sellers nationwide, offering a comprehensive solution to streamline real estate transactions.
How does your company utilize QuickNode, and what benefits does it bring to your business operations?
QuickNode enables Propy's applications to stay in sync with the blockchains we have deployed, from testnets to mainnets. QuickNode's endpoints' low latency response times give us an edge over other node providers. We use QuickNode to:
Deploy smart contracts
Interact with smart contracts
Archiving on-chain events
Stay synced with on-chain events
Connect our dApp frontend to the blockchain before a user connects their wallet
---

---
About QuickNode
QuickNode is building infrastructure to support the future of Web3. Since 2017, we've worked with hundreds of developers and companies, helping scale dApps and providing high-performance access to 24+ blockchains. Subscribe to our newsletter for more content like this, and stay in the loop with what's happening in Web3!