Feature Fridays: RosyWhale
Discover how RosyWhale aims to make on-chain wealth management simple.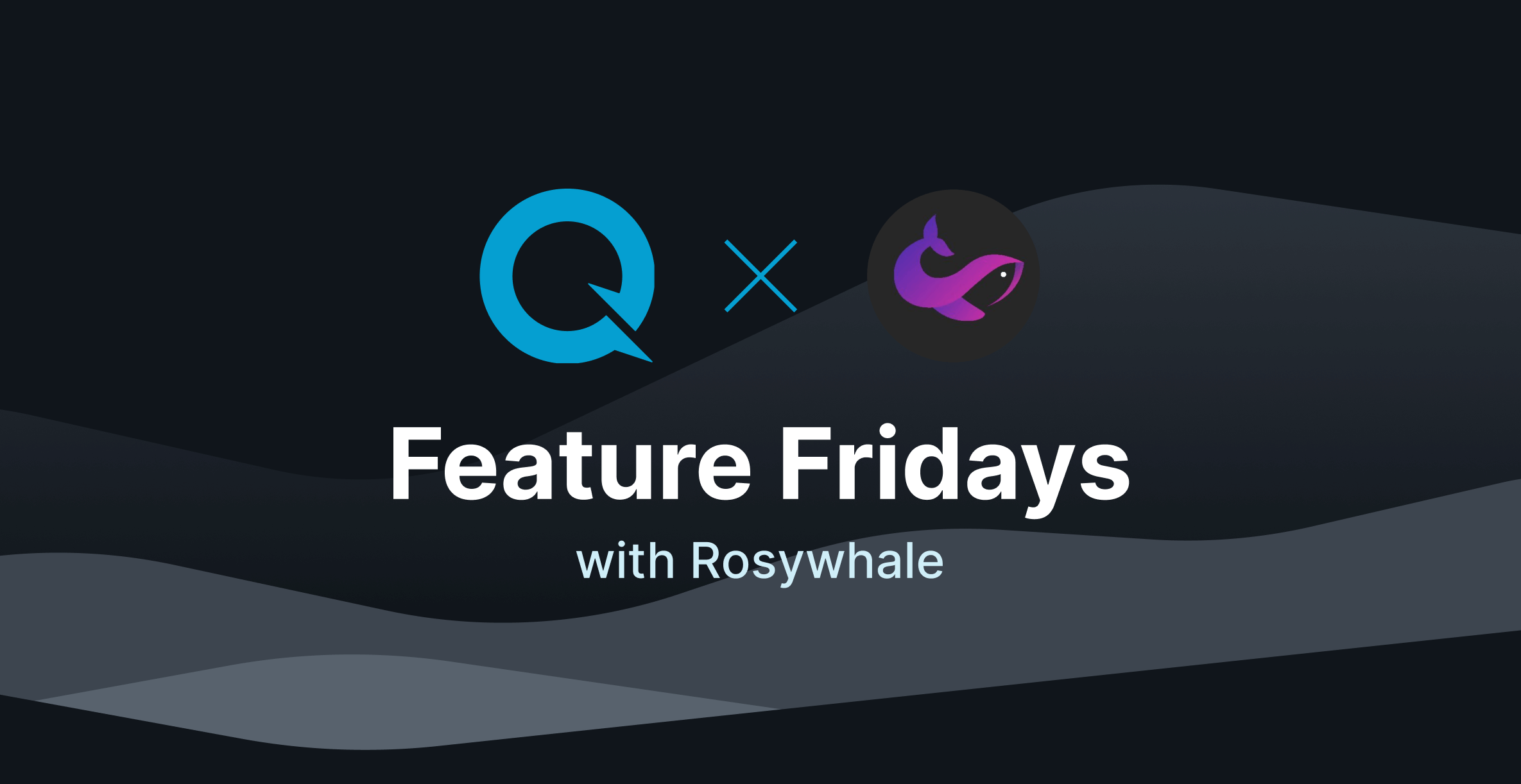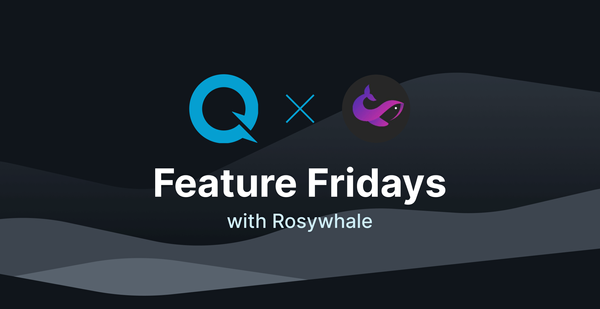 RosyWhale provides automated asset management. Founded by Gabriels Pauliukaite, RosyWhale leverages market inefficiencies and automated portfolio management to optimize your entire cryptocurrency portfolio. Its objective is to maximize profits during bull runs and provide protection during bearish market phases.
Gabriele's background in data science and traditional finance makes her well-suited to explore the intersection of web3 and finance — especially automated asset management. In this Q&A, we'll discuss Gabriele's experience in web3, the biggest trends she sees in the space, and how she came up with the idea for RosyWhale.
Learn more about RosyWhale.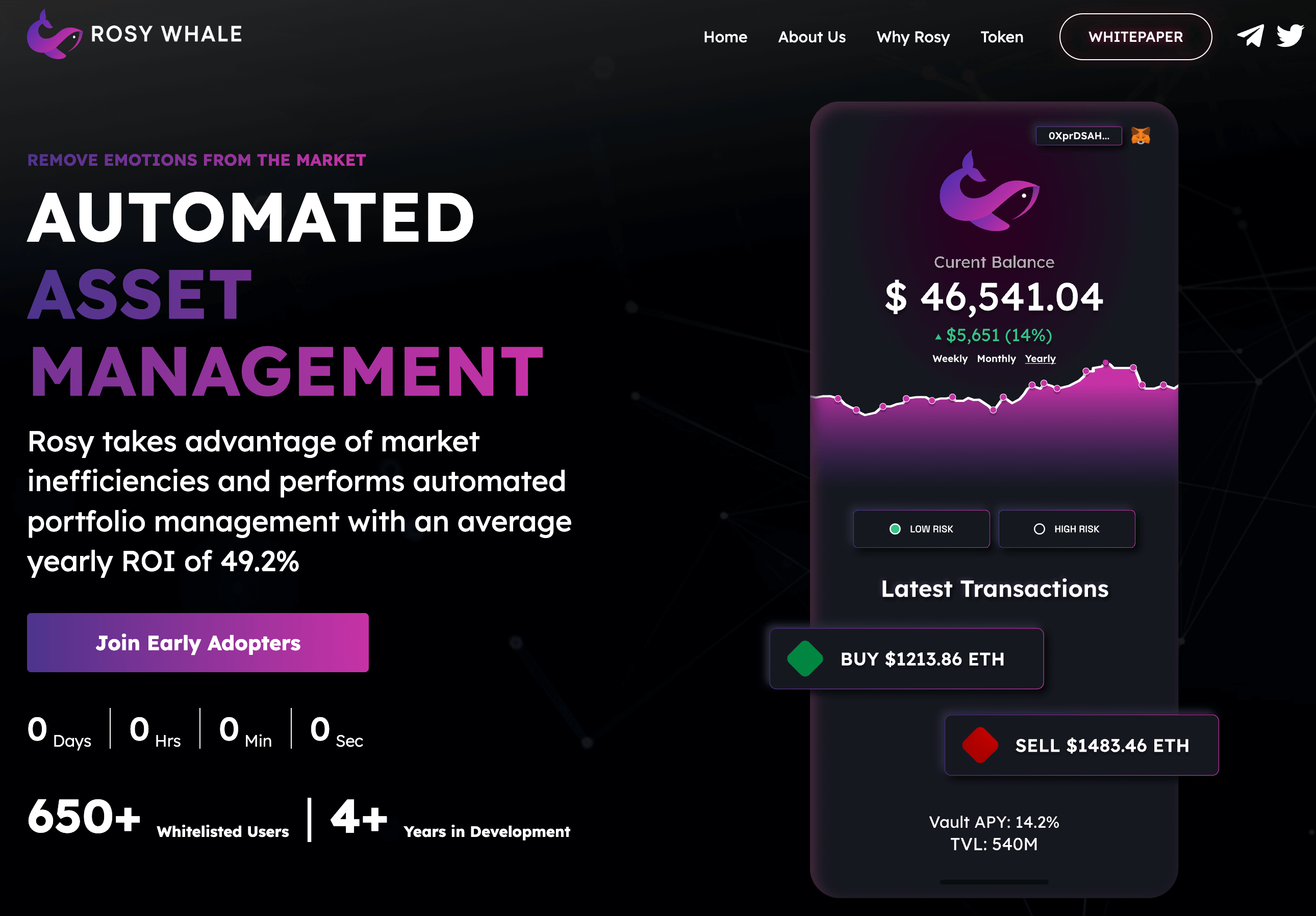 Q&A With RosyWhale 👇
Who are you, and what does your company do?
Gabriele Pauliukaite, holds a degree in data science from Copenhagen Business School. She has been working in traditional finance since 2018.
RosyWhale provides an on-chain infrastructure for strategy developers and proposes on-chain yield strategies that outperform DCA & HODL.
Rosy takes advantage of market inefficiencies and performs automated portfolio management for your entire crypto portfolio, aiming to maximize the gains during bullish phases, and protecting the capital during bearish phases of the market.
On-chain wealth management made simple.
What excites you about web3?
The possibility of building in a market that is not yet fully discovered.
What are the biggest trends in web3 you're seeing right now that you expect to accelerate over the next few years?
Real Yield -> Users want to get a share of the business
Crypto Options -> Option Protocols on Arbitrum
RWA -> protocols that leverage real-world assets on the blockchain
How did you come up with the idea for Rosywhale?
Every crypto cycle proves over and over again that it is extremely hard to manage crypto portfolios manually, and most smart money investors still keep losing significant capital. That's why we created a tool that helps to generate substantial earnings — fully on-chain and in your own custody.
📢
Introducing Feature Fridays
: Every Friday, we'll highlight some of the best startups in the blockchain space and feature them on QuickNode's blog and Twitter account.
Click here to apply
!
What is a recent feature you may have added that excites you?
In the near future, we will launch a fully decentralized on-chain yield product where customers can hold custody over funds. Also, strategy developers will be able to deploy their own strategies soon — for that we worked hard to have ZK-based infrastructure in place.
Can you share any metrics or milestones that show off the traction Rosywhale is receiving?
In the past six months, we have attracted over 1M in trading volume with zero marketing costs. Moreover, in the context of major crypto crashes, our vaults were able to generate >20% of APY.

---
About QuickNode
QuickNode is building infrastructure to support the future of Web3. Since 2017, we've worked with hundreds of developers and companies, helping scale dApps and providing high-performance access to 16+ blockchains. Subscribe to our newsletter for more content like this, and stay in the loop with what's happening in Web3!