Feature Fridays: Slise
Slise uses QuickNode's API for on-chain analytics, powering insights for their web3-native ad platform.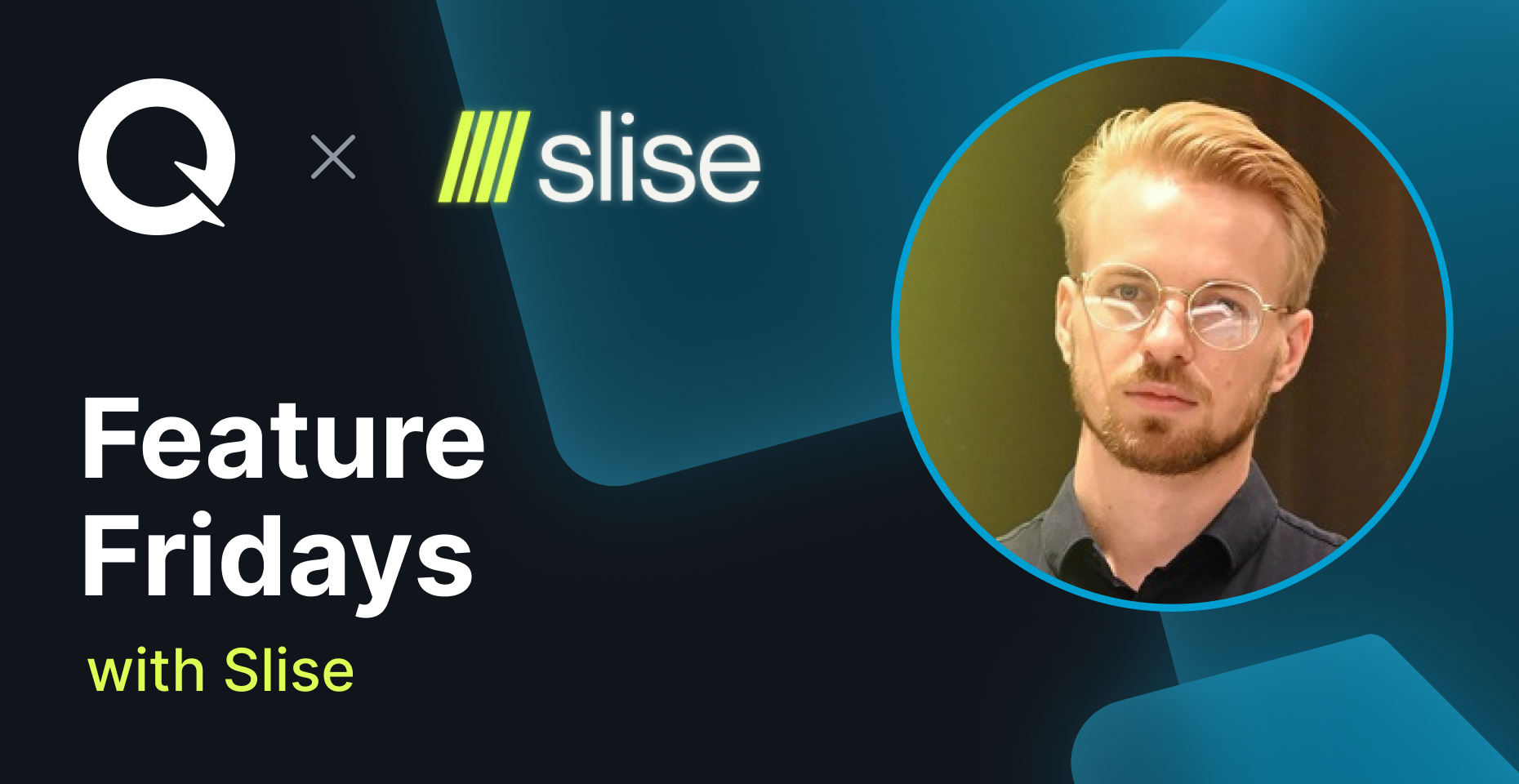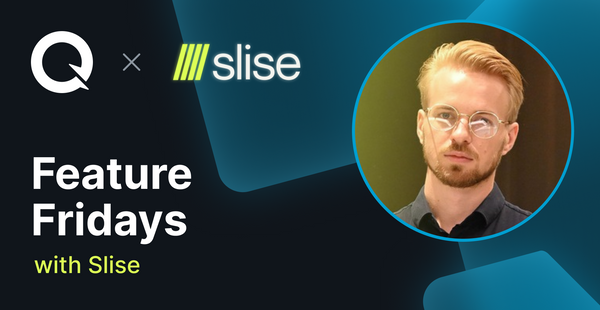 For this Feature Friday, we'll deep dive into the world of Slise, a Web3-native ad network that aims to revolutionize distribution in the crypto industry. We had the pleasure of speaking with Oleksii, the co-founder and CEO of Slise, who shared valuable insights about the company's mission and plans for the future.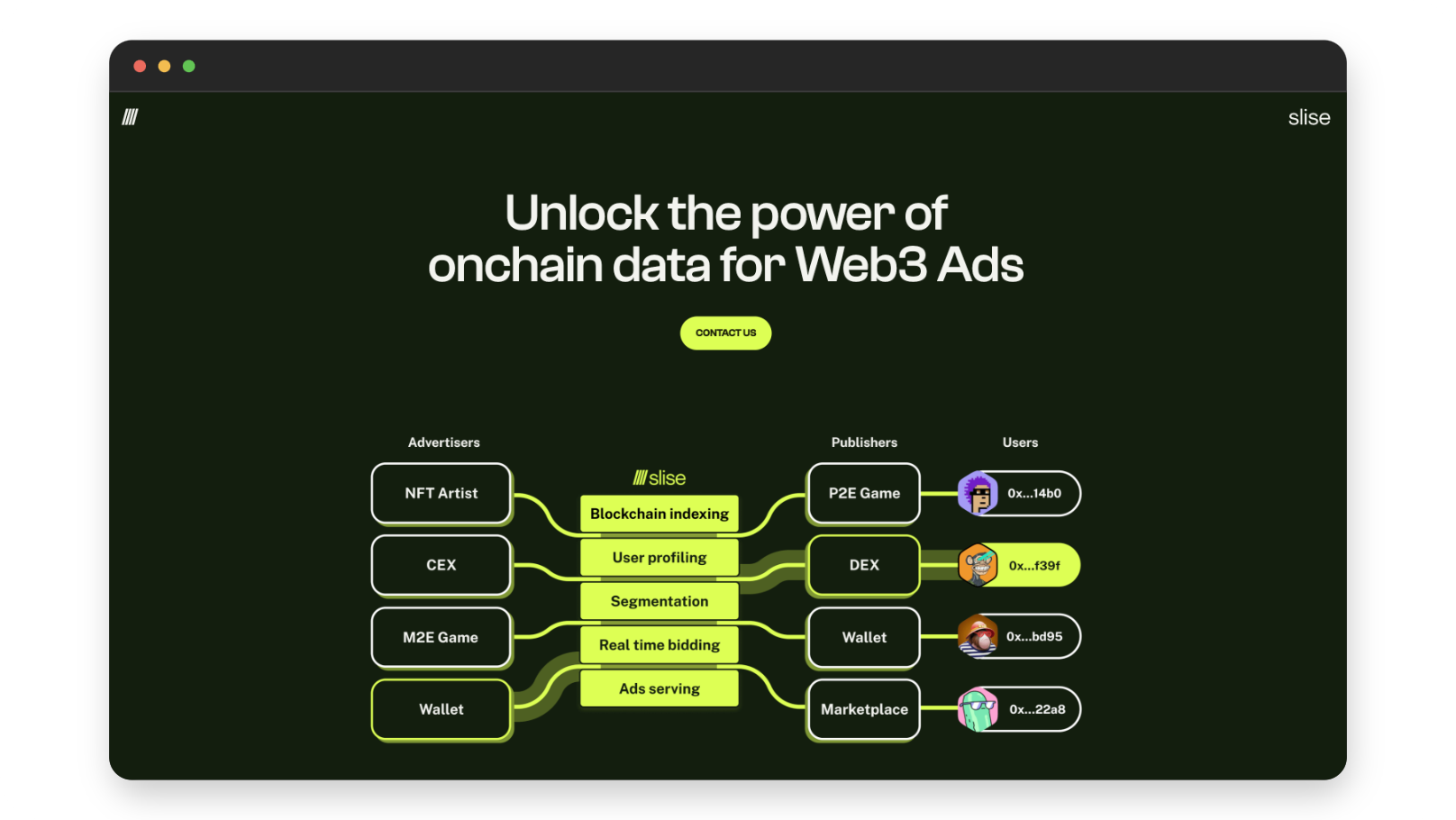 Learn more about Slise.
Q&A with Slise👇
Please introduce yourself by sharing your name, prior experience, and current role within your company.
I'm Oleksii co-founder and CEO at Slise. Before building Slise, I built another company that went through Y Combinator and was AI Researcher at Meta and Oxford before that. My co-founders include Dmitry who has 10 years in CTO roles, and who has won multiple crypto hackathons, and Griffin who was a PM in Google Ads. Together we decided to build Slise to solve the problem of distribution in Web3. Right now it's very hard for projects to reach target crypto audiences, the early channels like airdrops or crypto shills simply don't work anymore, while web2 solutions like Google and Facebook ban crypto projects. So we built a much better alternative — a Web3-native ad network that allows advertisers to place banners in the dApps, and reach users in a scalable and privacy-preserving way.
How has your company grown and changed since its inception, and what do you have planned for its future?
It's been a long journey till we found our idea and came up with the solution. We initially started with analytics for marketing, and that's when we first encountered Quicknode. We were doing an analysis of holders, user audiences, and were predicting lookalikes. But we quickly noticed that these insights are not actionable without any ways on the market to reach specific wallets. So we decided to build this wallet-first distribution layer ourselves, and have been working on it tirelessly since then. Around a month ago our product went live and already generated more than 500k impressions!
In the world of web3, what are some of the most prominent trends you are currently observing? Which ones do you believe will gain momentum in the coming years?
Since we are marketing guys, we are very deep in this ecosystem. And one thing no one can argue about is that Web3 marketing slowly but surely becomes more mature. The old ways of paying for clicks, or being the loudest in the room don't work at scale. Just like the annoying and spammy ads of 2000-s didn't last long. So it's not surprising that as crypto marketing becomes more sophisticated, and when money is not free, marketers start looking for the actual performance and start measuring numbers. We see it across the board from analytics, segmentation and attribution, to of course advertising tools, that have to meet much higher demands of sophisticated marketers — the marketing in web3 becomes more data-driven, and we do everything to accelerate this transition.
We are providing a data-driven, programmatic alternative to sponsoring an event or an influencer post and having no idea what you'll get back, towards transparent and optimizable tools where you know how much every impression and every conversion costs. This is inevitable, and we're doing our bit to accelerate this transition.
📢
Introducing Feature Fridays
: Every Friday, we'll highlight some of the best startups in the blockchain space and feature them on QuickNode's blog and Twitter account.
Click here to apply!
What inspired you to develop Slise, and how did you conceive of the idea?
We initially started with analytics for marketing, being really data-driven ourselves. We were doing an analysis of holders, user audiences, and were predicting lookalikes. We noticed that these insights are not actionable without any ways on the market to reach specific wallets. Surprisingly, there were no distribution channels in web3 that could reliably and predictably scale to $xM per month in the media buy. So we set out to build Slise, with the vision of becoming the definitive marketing channel (i.e. Meta/Google ads) for web3.
Can you provide insight into Slise's progress by sharing any metrics or milestones indicating its traction?
Sure, since our launch at the end of May, we have already served 500k+ impressions on the dApps across verticals like DeFi, NFT analytics, Web3 gaming, and dev tools. Our ads have reached 70k+ unique users to date, and this number is growing rapidly each day. For advertising, we helped such established big brands like Ledger, Tresor, Hype agency, and (surprise-surprise) QuickNode! Enabling them to reach thousands of users who would be actually interested in their products, and sometimes could even achieve the Cost Per Click below a dollar! And that's all comprised of crypto-savvy and highly relevant users.
Can you provide insight into the target market for Slise and what types of clients you work with?
As a network we have two sides: publishers and advertisers
As for publishers, we are looking for dApps or any platform with traffic and wallet connection who want to monetize their userbase sustainably with ads and earn more than they would earn with web2 alternatives.
For advertisers, we are ready to help anyone who wants to reach crypto-natives and wants to tap into a new channel with a high-quality audience. The best it works of course for b2c crypto products that found PMF and are ready to scale. But it can help with the launch announcement too!
How are you using QuickNode? How does QuickNode help your business?
First of all, we used QuickNode API on a backend to help us do analytics of on-chain data. Since we build a web3 native marketing platform our goal is to use rich wallet data for targeting instead of cookies or Web2 identifiers. In this way, we can show relevant ads to defi users, gamers, or NFT holders, based on their holdings and transactions, without violating their privacy. QuickNode helps us there with querying historical data based on the wallet address.

---
About QuickNode
QuickNode is building infrastructure to support the future of Web3. Since 2017, we've worked with hundreds of developers and companies, helping scale dApps and providing high-performance access to 23+ blockchains. Subscribe to our newsletter for more content like this, and stay in the loop with what's happening in Web3!