Feature Fridays: Tres
Tres uses QuickNode to support its infrastructure and power its unique data mesh architecture.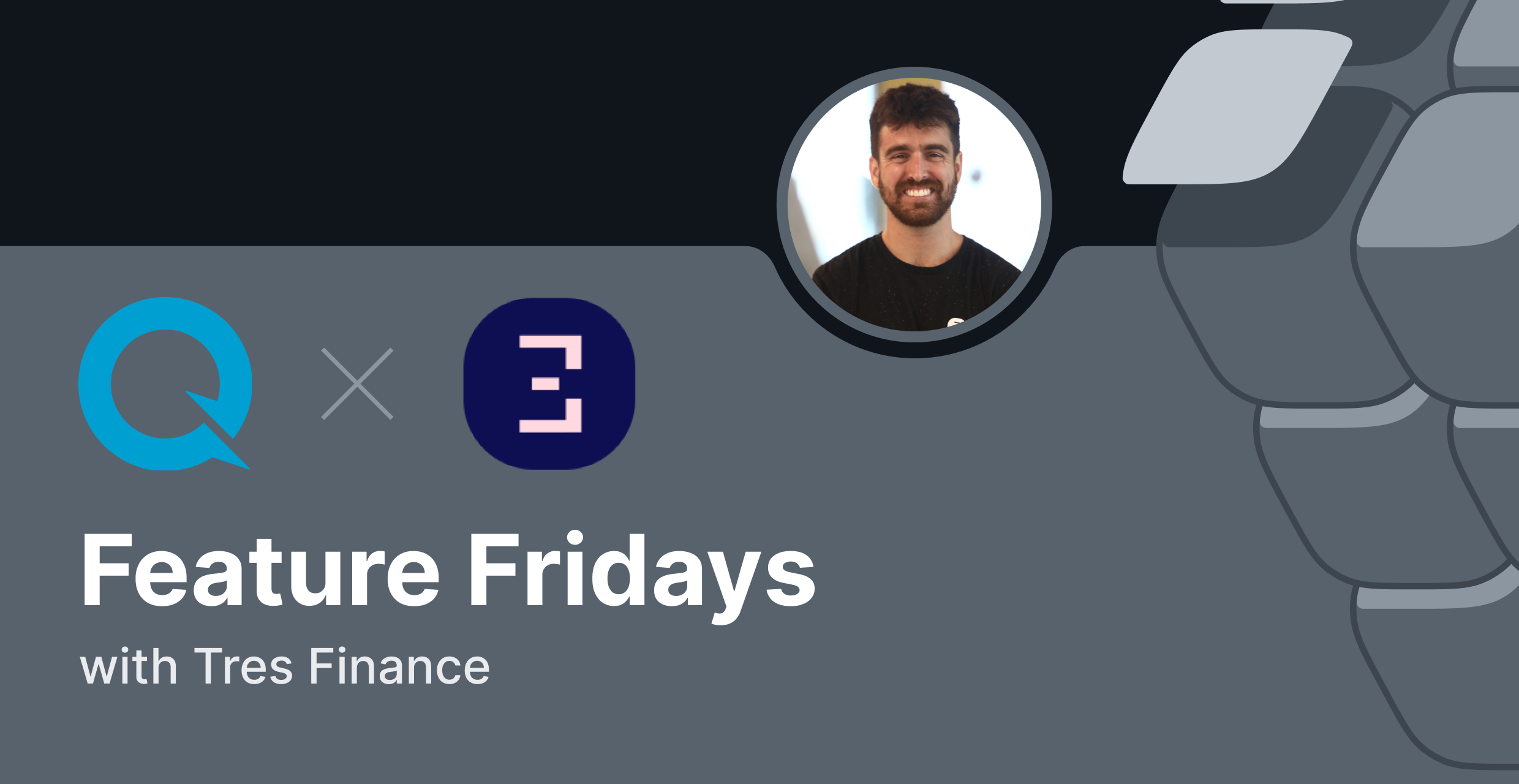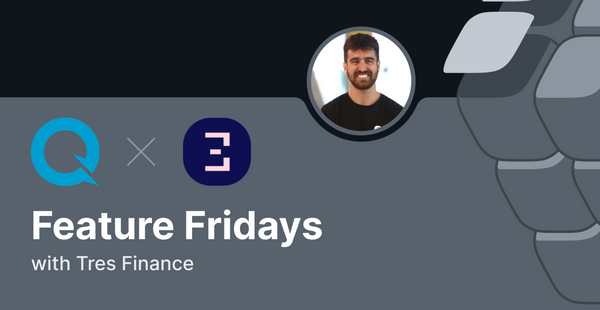 Tres is building the world's first Web3 financial data lake, offering businesses an enterprise-grade solution to manage their Web3 finance for audit, reporting, accounting, DeFi revenue analysis, reconciliation, and more.
Tres Co-founders Tal Zackon and Eilon Lotem are passionate about the potential of Web3 to revolutionize the financial ecosystem. In this interview with Tal, he shares his insights on the biggest trends in Web3, how Tres came about, and how they are using QuickNode to power the future of financial workflows.
Learn more about Tres.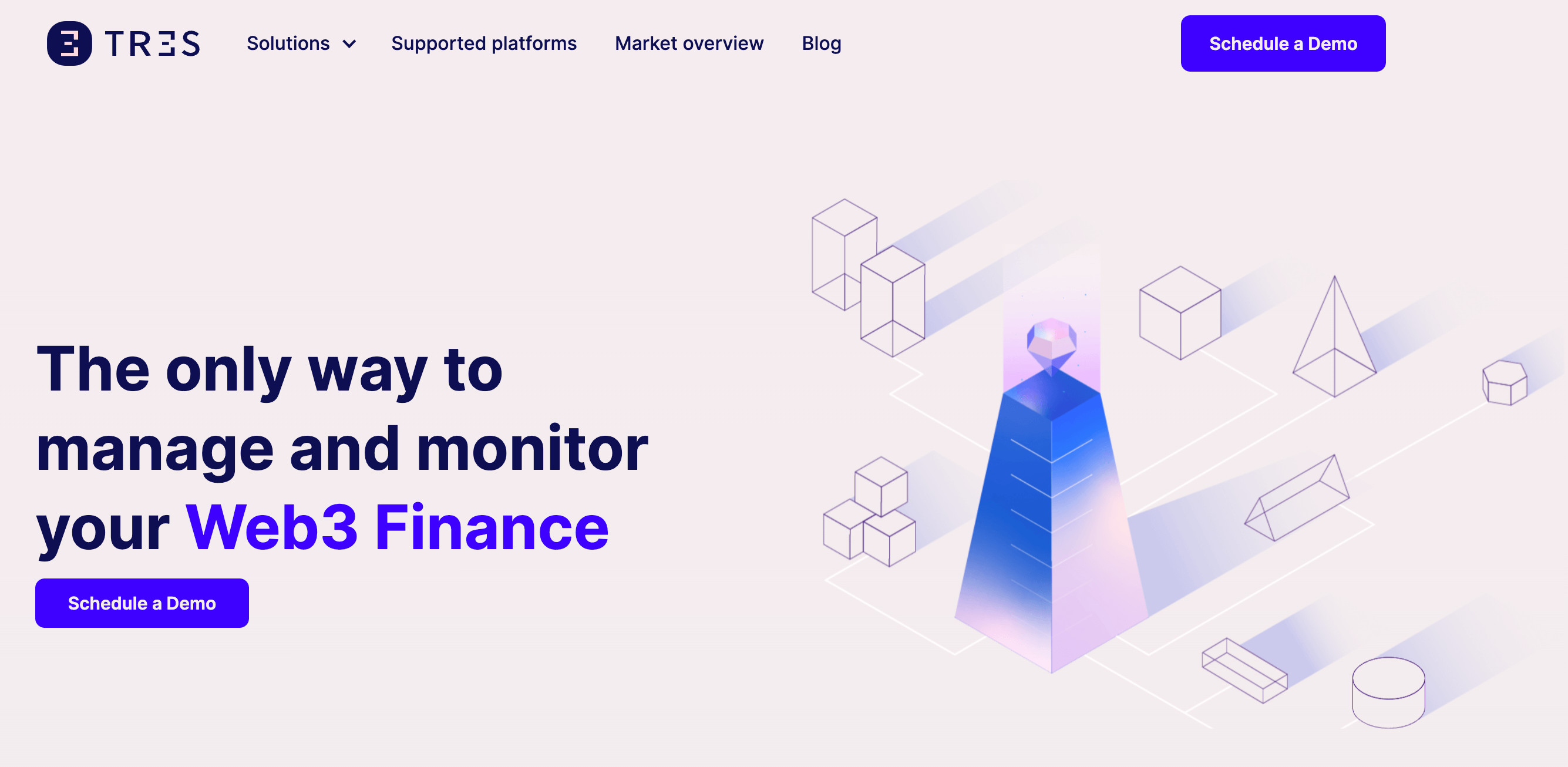 📢
Startups in the QuickNode ecosystem are eligible to recieve special terms while onboarding with Tres. Interested in joining the QuickNode Startup Program?
Reach out
to learn more.
Q&A With Tres 👇
Who are you, and what does your company do?
My name is Tal Zackon; 31 years old, born in Cape Town, South Africa, and raised in Israel. I served for six years in the Israeli army as an officer in the special forces, where I met my partner Eilon Lotem.
Before building Tres, I was a venture capitalist for four years at F2 VC, an early-stage firm based in Israel. After leading investments in the Cyber, Data, and Fintech domains — Web3 was the real focus. Leading the firm's first blockchain-related investment back in 2018, I knew that that's where the future lies.
After leaving the "dark side," I co-founded Tres with Eilon.
We wanted to bring our strengths to use and knew we wanted to build an enterprise-grade, data-heavy solution for the Web3 world.
That's how we ended up building the world's first Web3 financial data lake, enabling businesses to manage their Web3 finance for audit, reporting, accounting, DeFi revenue analysis, reconciliation, and more!
What excites you about Web3?
Not many times in your life do you get the opportunity to imagine the future and then help build it. I truly believe this is a revolution in how the financial ecosystem works. The near future of stablecoins, DeFi products, and digitalization/tokenization of financial assets is super exciting, and I can't wait to see how this evolves and impact the whole world.
What are the biggest trends in Web3 you're seeing right now that you expect to accelerate over the next few years?
I think the immediate trends are going to be in the gaming space and the adoption of stablecoins. Both trends are on the highway to exponential adoption, but I am still debating what will be the real catalyst for that.
The other trend I'm hearing a lot about but isn't an immediate product we can use yet is the tokenization of financial assets like bonds, shares, etc.
If you think about how Robinhood democratized trading, think about what p2p share trading using tokens could look like.
How did you come up with the idea for Tres Finance?
As an investor in the space, I saw many companies working with crypto assets. When it came to financial hygiene, we saw that things were far from perfect. Really far. The main reason was that it was hard to do — the 3rd party service providers didn't know how to interact with that kind of data, regulation is still lagging behind and isn't clear, and most importantly — there was no software, no technological solution to manage this. We were seeing billions of $$$ managed manually on spreadsheets with no backup.
My co-founder Eilon has been in the space since 2018. He even drew out the architecture of this kind of solution at the time so you can imagine how many years this idea has been brewing in his head. Eilon was part of IDOs, where he built Web3 projects on his own and interacted with the community from day 0.
His experience and knowledge, with my first-hand understanding, made the decision easy — this is what we wanted to build!
📢
Introducing Feature Fridays
: Every Friday, we'll highlight some of the best startups in the blockchain space and feature them on QuickNode's blog and Twitter account.
Click here to apply
!
What is a recent feature you may have added that excites you?
The most recent one is pivot tables. As data nerds, the ability to filter the data, cross-chain, cross-wallet with different variables, and then with a click, create a summary in a pivot table inside the platform serve who we want to be as a company — the first Web3 financial data lake.
Can you share any metrics or milestones that show off the traction Tres Finance is receiving?
These are the numbers we are proud of the most:
$7B in live assets under monitoring.
9k transactions analyzed on a daily basis, valued at $30M.
$$$ in ARR with 30+ customers.
How are you using QuickNode? How does QuickNode help your business?
QuickNode has been part of our core infrastructure from the get-go. We have a unique data mesh architecture on the backend, and QuickNode is a key source to how we are enabling it. The time, money, and resources we save by using QuickNode have been very impactful, especially for the fast-growing startup we are

---
About QuickNode
QuickNode is building infrastructure to support the future of Web3. Since 2017, we've worked with hundreds of developers and companies, helping scale dApps and providing high-performance access to 16+ blockchains. Subscribe to our newsletter for more content like this, and stay in the loop with what's happening in Web3!