Feature Fridays: Wise Whales
Wise Whales runs on real-time node data from QuickNode to power everything that makes the platform great!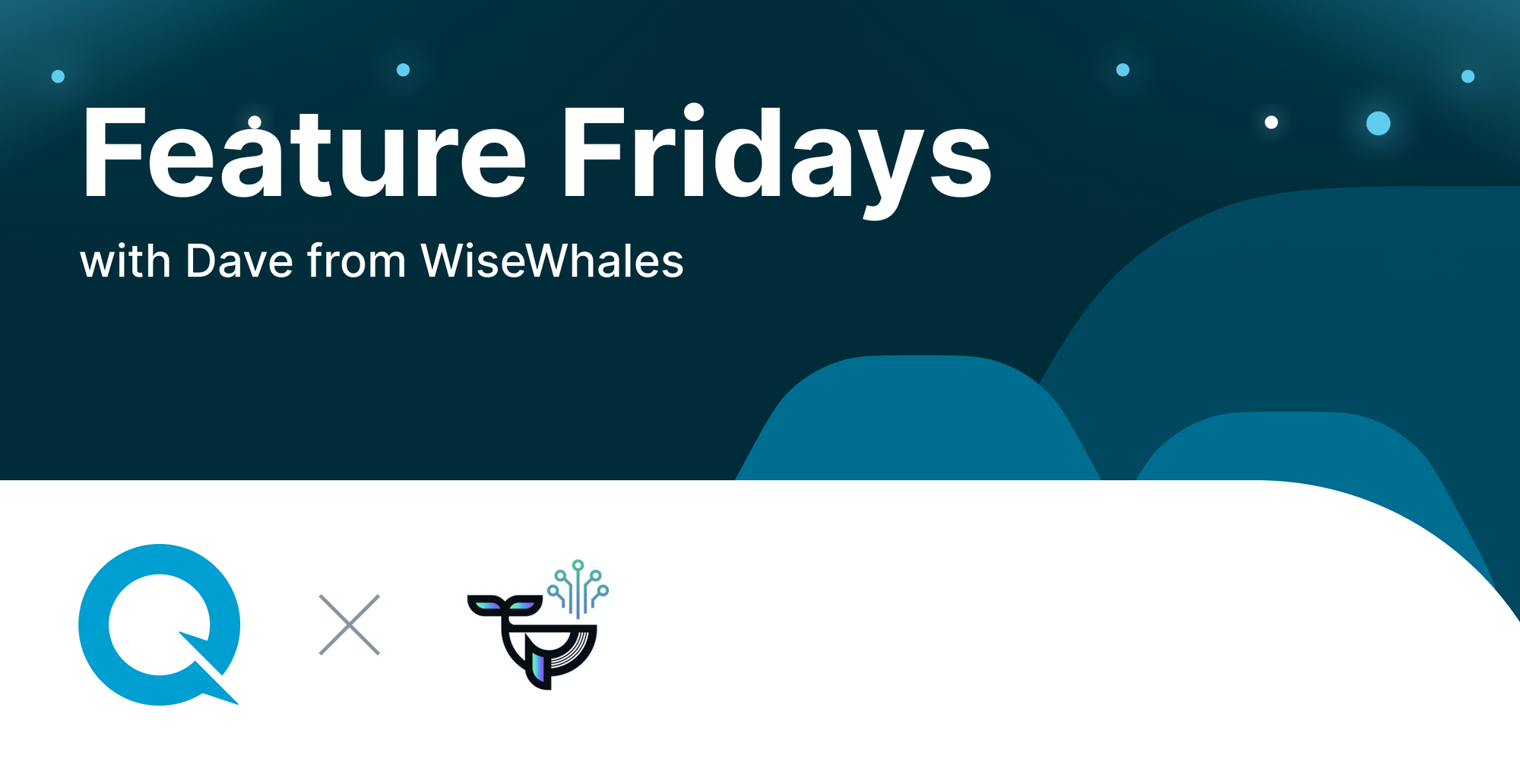 Wise Whales tracks the biggest and most profitable Whales in the Solana ecosystem.
Founded by David Reiss, Wise Whales, is a groundbreaking platform that uncovers the secrets of on-chain data by tracking and monitoring the profitability of cryptocurrency whales. With plans for B2B white glove solutions, cross-chain expansion, and adding NFT-fi and other tracking services, Wise Whales is poised to make serious waves in the web3 space.
Wise Whales began as an exploratory project on Ethereum before transitioning to the Solana network. By observing on-chain data, David realized that whales with inside information could be tracked publicly if the information is sourced correctly. This led to the creation of Wise Whales, a platform that showcases the most profitable whales in real-time through unique charts, Discord notifications, and signals that inform users about market trends and Wise Whales' activity.
In this Feature Friday Q&A, we'll delve into the journey of Wise Whales, discuss the most prominent trends in web3, explore the inspiration behind the project, and learn how QuickNode has played a crucial role in their success.
Learn more about Wise Whales.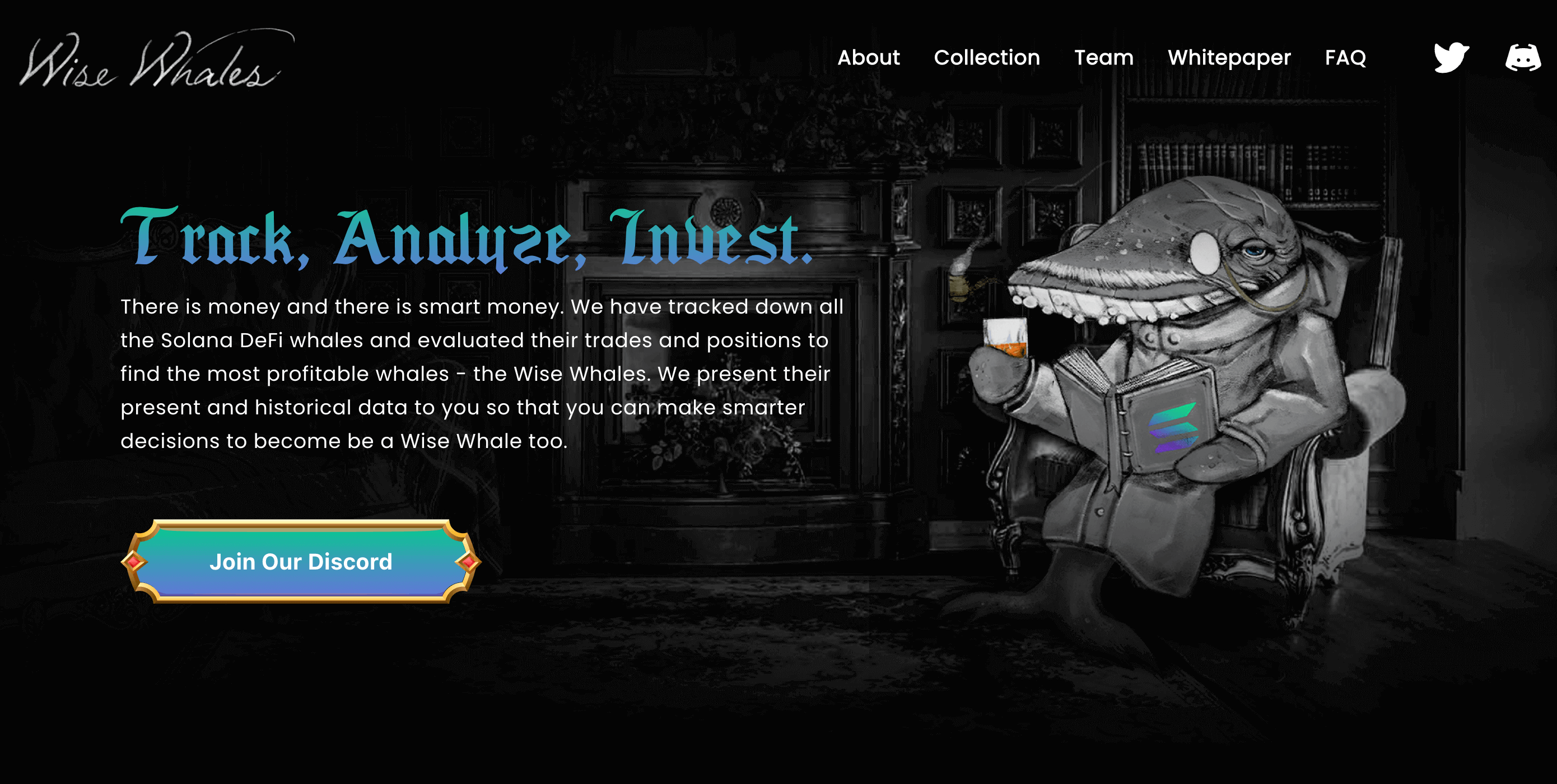 Q&A With Wise Whales 👇
How has your company grown and changed since its inception, and what do you have planned for its future?
We started off with some exploratory work on Ethereum about 18 months ago. Since then, we built Wise Whales on Solana, tracking whales, monitoring them for profitability and displaying what the most profitable whales (the "Wise Whales") are doing, historically and in real time.
Future looking, we are starting our B2B white glove solutions, looking to expand cross-chain, adding NFT-fi and other tracking services.
What are the biggest trends in web3 you're seeing right now that you expect to accelerate over the next few years?
On Solana, NFT-fi is a big deal. Increasing trading options will allow liquidity to flow in the long-term. Social networking will be big as well, and I could elaborate more on that.
What inspired you to develop Wise Whales, and how did you conceive of the idea?
Simply observing on-chain data and understanding that there are whales that have inside information and that information is accessible publicly if you know how to source it properly.
📢
Introducing Feature Fridays
: Every Friday, we'll highlight some of the best startups in the blockchain space and feature them on QuickNode's blog and Twitter account.
Click here to apply
!
What is a recent feature you may have added that excites you?
Our charts are unique. We have traditional OHLC candlestick data showing floor-price movement over time, floor listings over time, and scatterplots showing all the sales but with Wise Whales buys and sells highlighted in green and red so you can see visually where the most profitable traders are getting in and out of collections.
We also have notifications and signals that are generated in Discord based on Wise Whales activity and the market at large.
Can you provide some insight into Wise Whales' progress by sharing any metrics or milestones that indicate its traction?
We sold out our initial collection of 1250, with the USDC price of our floor about 2.5x mint. We have released version 2 of our Discord bot and are now updating our charts!
How does your company utilize QuickNode, and what benefits does it bring to your business operations?
We've used basically all the major node-data providers, and for historical data Quicknode has been the best. We use node-data for everything we do, from evaluating whales to tracking current marketplaces.

---
About QuickNode
QuickNode is building infrastructure to support the future of Web3. Since 2017, we've worked with hundreds of developers and companies, helping scale dApps and providing high-performance access to 19 blockchains. Subscribe to our newsletter for more content like this, and stay in the loop with what's happening in Web3!