Forta and QuickNode Partner to Better Monitor and Protect All Assets in Web3
Developers now have safe and seamless access to Forta scan nodes via QuickNode's high-performance infrastructure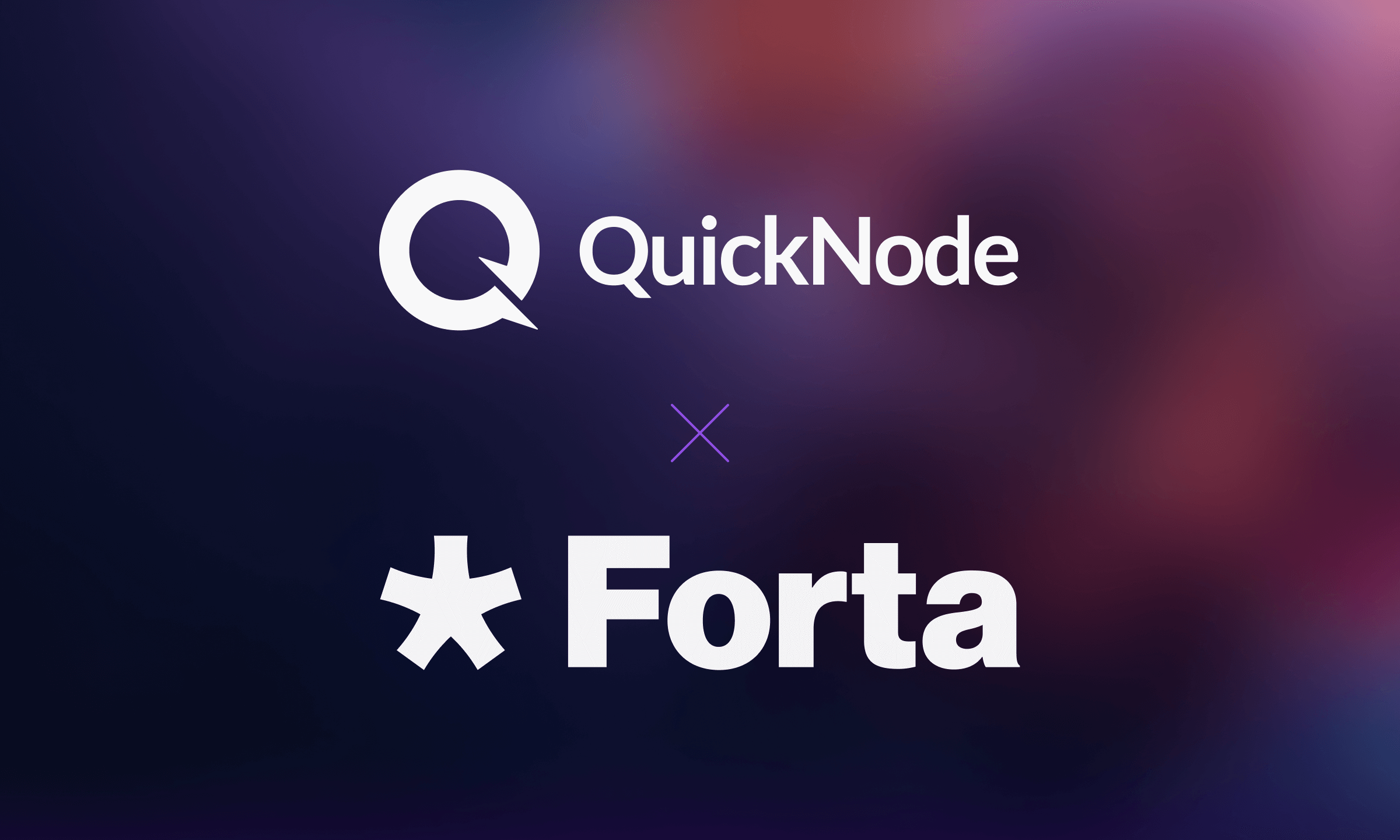 We're excited to partner with Forta to offer developers an easy and secure way to access Forta scan nodes.
Forta is a real-time detection network for security monitoring of blockchain activity. The decentralized Forta Network scans all transactions and block-by-block state changes, leveraging machine learning to detect threats and anomalies on DeFi, NFTs, bridges, governance and other Web3 systems. When an issue is detected, alerts are sent to subscribers of potential risks, which enables them to take action.
"Reliable data providers are a critical component of the Forta Network. This collaboration with QuickNode provides the Forta scan node community with important optionality and furthers our mission to create a decentralized and sustainable detection network for Web3." – Andy Beal, Ecosystem Lead at the Forta Foundation.
Together, QuickNode and Forta are committed to protecting Web3 users and supporting the developers that are building solutions to make blockchain safer for everyone. Thanks to this new partnership, Forta scan node runners have access to 22+ chains and advanced developer tooling on QuickNode's Build Plan.
Forta users can easily get started with a step-by-step guide on setting up a scan node with QuickNode.
Features included in QuickNode's Build Plan:
20 Million API Credits per month
100 Requests/sec
10 Endpoints
Multiple Regions
24hrs Support response time
Support for 22+ chains
Archive data
Trace & Debug
QuickAlerts
Graph API
NFT Fetch API
Token API

---
About QuickNode
QuickNode is building infrastructure to support the future of Web3. Since 2017, we've worked with hundreds of developers and companies, helping scale dApps and providing high-performance access to 22+ blockchains. Subscribe to our newsletter for more content like this, and stay in the loop with what's happening in Web3!