Icy.Tools & QuickNode Joining Forces
Our mission at QuickNode is to empower builders and companies to create high-quality web3 applications through our reliable infrastructure, powerful APIs and suite of seamless developer tools.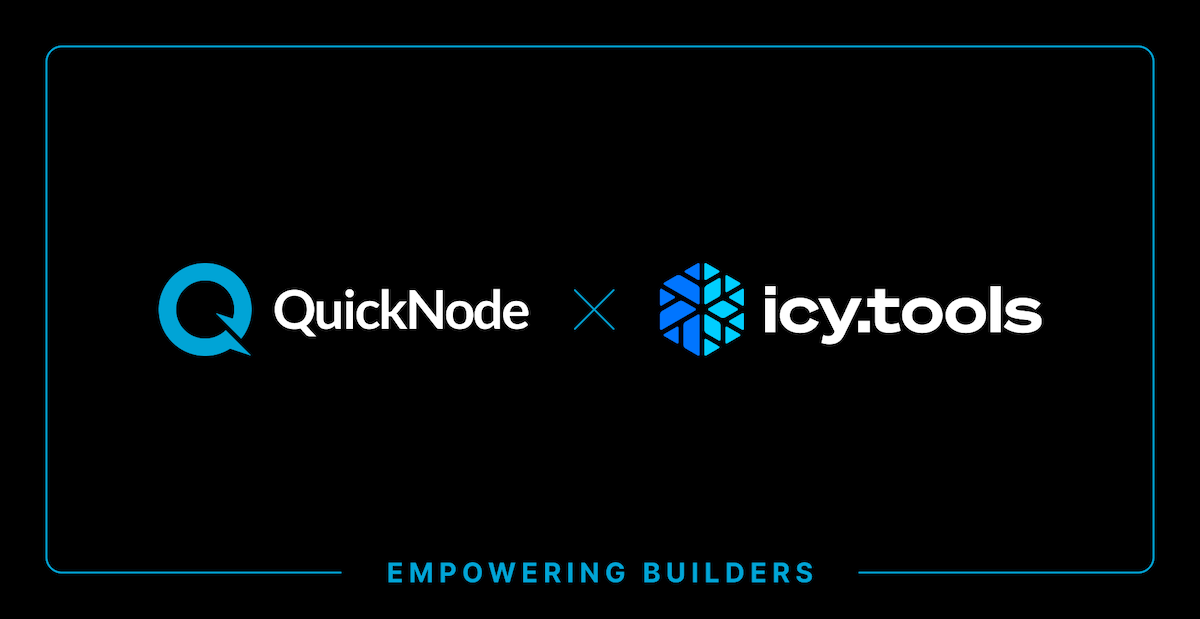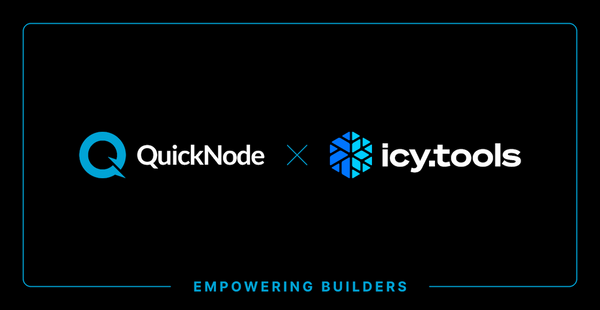 Over the past two years, we've helped numerous customers like OpenSea, Twitter, Adobe, Rarible and G2 ESports build successful businesses around NFTs, and we've come to see the NFT market as one of the most promising verticals in blockchain technology.
To better serve our NFT customers, QuickNode has acquired icy.tools, the leading NFT analytics platform with a newly launched NFT API for developers.
Icy.tools has built a powerful analytics platform to help NFT enthusiasts, collectors, developers and traders analyze and gather robust insights about the NFT market. Since their launch in the Summer of 2021, icy.tools' growth has rocket shipped.
This acquisition will provide icy.tools with resources to accelerate their roadmap and vision and create the most reliable NFT API. It will also allow us to learn from the icy.tools founders' expertise and intuition about the advanced NFT community and bring the best of icy.tools features to QuickNode.
By bringing Icy's deep knowledge in-house, we have created the world's most powerful, most reliable enterprise NFT ecosystem.
"At the start of Icy, we had to build our own NFT infrastructure to power our product. The more we built, the more we understood the barriers that existed for other developers and launched our NFT API. Coming off our first call with the QuickNode founders, we were thrilled with how closely our long term vision and culture aligned. Our whole team is very excited to join the QuickNode team!" said Blake Owens, co-founder of icy.tools, with Dan van der Merwe and Jose Casanova.
After the acquisition, icy.tools will continue operating independently as a stand alone product and brand, and for all icy.tools aficionados, the icy.tools platform you know and love won't change and will be ready to provide all your strategic NFT insights.
In the next few months, icy.tools NFT API will be accessible on QuickNode, bringing together QuickNode's industry-leading chain support and speed with Icy's price, collection, and transaction history data.
Whether you're looking to build an NFT game, marketplace or wallet, any web3 developer or business will be able to use our combined offering to provide NFT insights.
We can't wait to learn from and build with the team at icy.tools – and ultimately make buying, minting, displaying and exchanging NFTs better for everyone!