The All-New QuickNode: v2
77,000 lines of code, 2,500 commits, 140 weeks, dozens of iterations, 1 mission...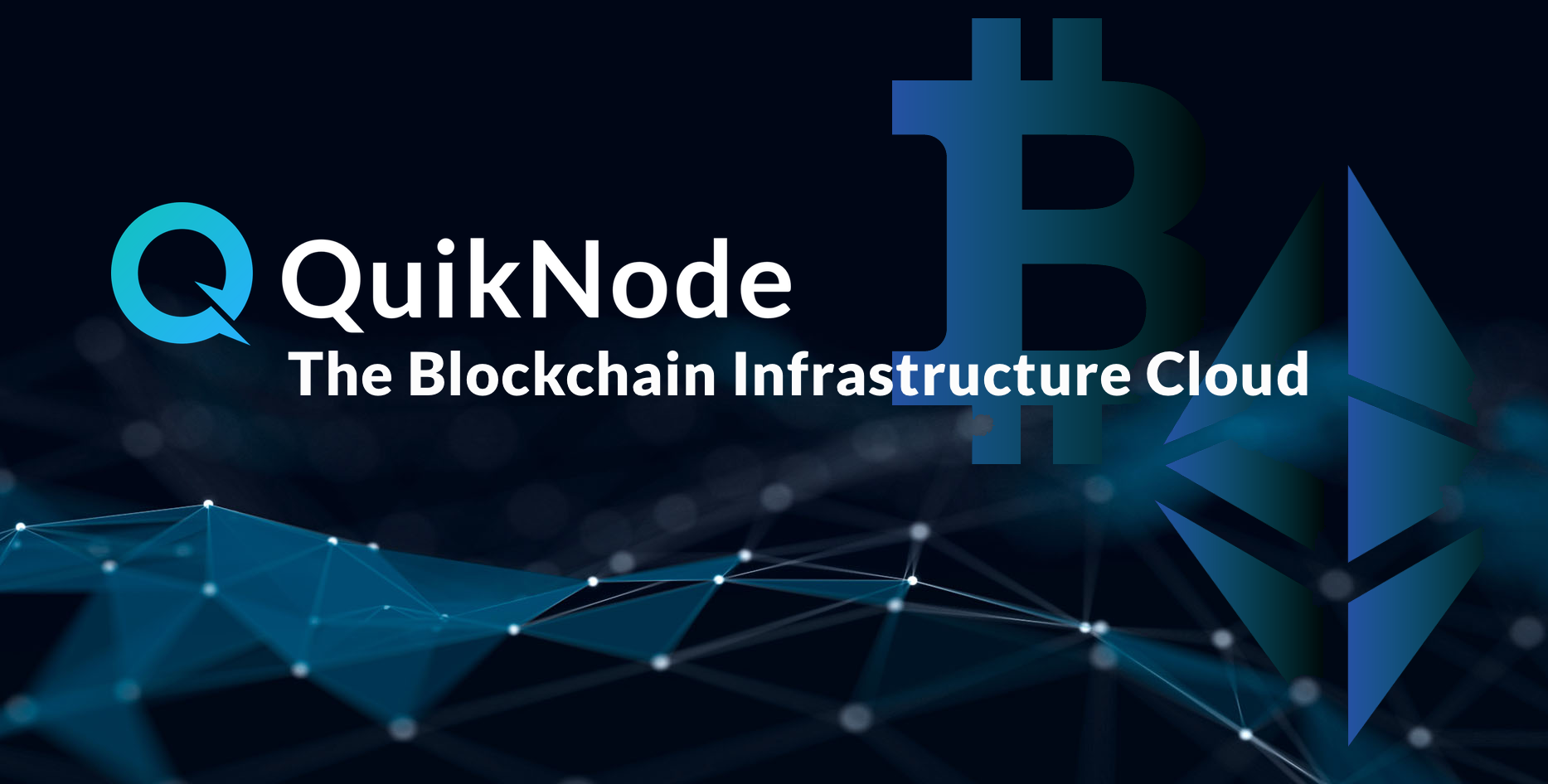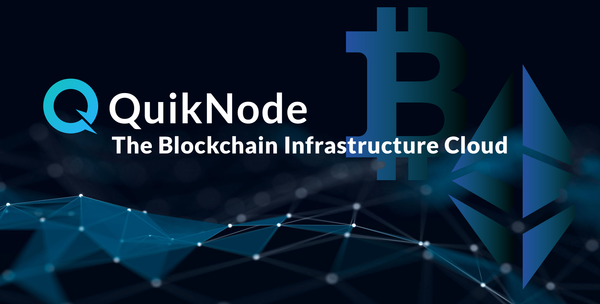 An Introduction & Tour of the Blockchain Infrastructure Cloud ⛓🛠🚀☁️ ➡️
Today the team at QuickNode is excited to debut the result of 2.5+ years of grind, hustle, vision, and passion for building infrastructure for blockchain & Web3.
Since summer of 2017, we've launched thousands of Ethereum nodes; experimented with a variety of use-cases and applications; contributed to dozens of hackathons around the world; met some amazing, talented people; and never gave up on building a tool for developers and businesses to run web3 dApps.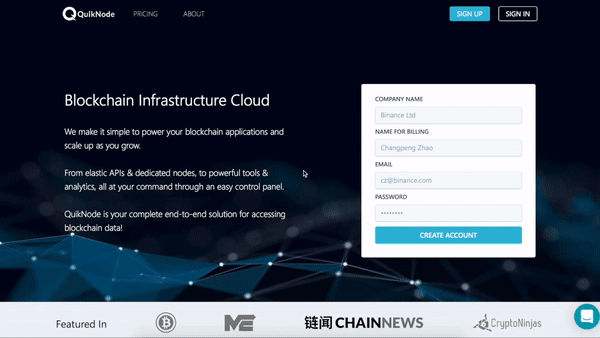 Early on, we understood that setting up & managing blockchain nodes was a difficult, time- and resource-consuming task. Creators had a hard time keeping their applications 'live' during critical moments, and an even more difficult time managing their nodes at-scale.
Having been in the IT and web-hosting industry since the late 90's, we applied our knowledge and expertise to create a product that abstracts the node layer, and "just works" – providing up-to-date (as well as historical) blockchain data to apps.
All this experience & drive to help #buidl the blockchain ecosystem has culminated to this latest version of QuickNode.com – and we're super-proud to debut it today!
---
Quik-Summary:
v2 offers users both elastic, globally-balanced API service for accessing Ethereum blockchain data.
Full and Archive sync data access is available, with JSON-RPC (over https://) and WebSocket (wss://) endpoints.
Available clients are Geth and Parity (API service runs on Parity).
Available networks are: ETH MainNet, Kovan, Ropsten and Rinkeby.
Bitcoin is available on MainNet (we are working on expanding this to our API service).
For more info, explore the brand-new QuickNode.com website!
---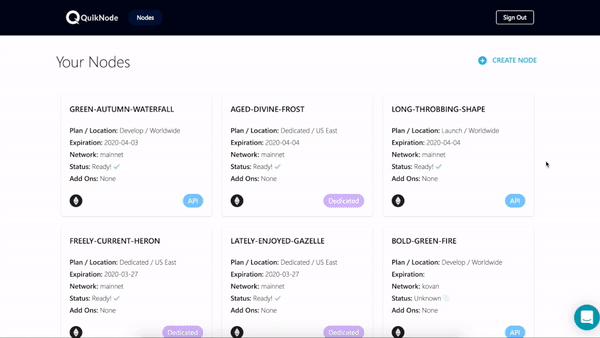 Users can now create an account and obtain an API endpoint instantly to either MainNet, Ropsten, Kovan or Rinkeby networks on Ethereum blockchain. ☝️
---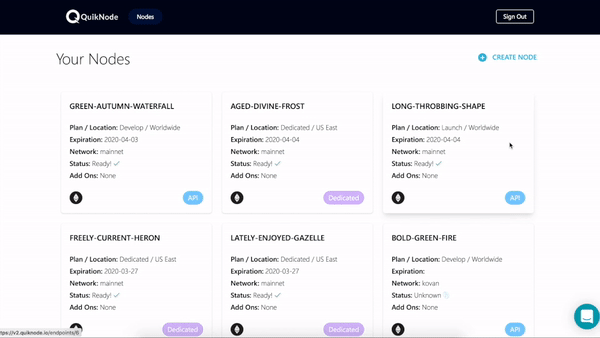 Users can manage multiple nodes under their account.
---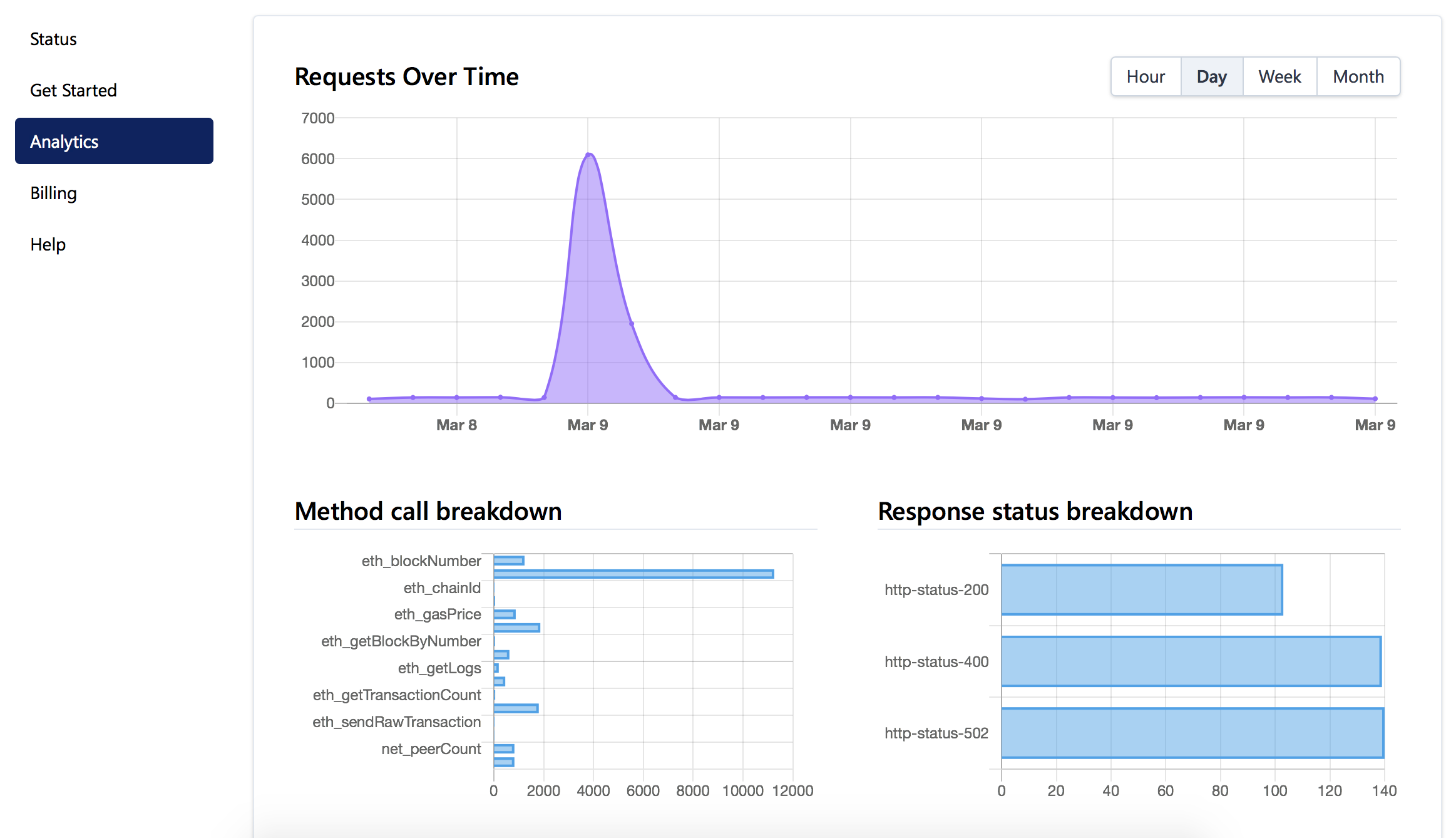 New to v2 are request analytics – call breakdown, response status, and over time.
Average response time metric is coming soon!
---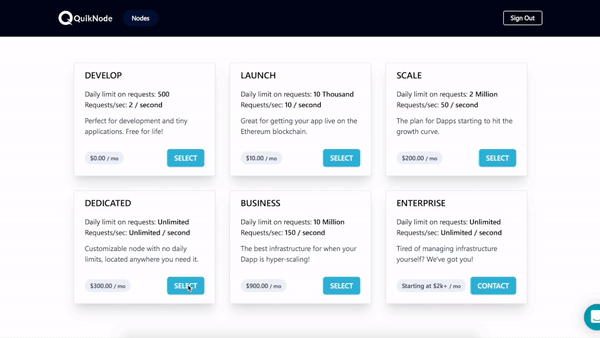 Users can configure different types of Nodes (Ethereum, Bitcoin, xDAI, Polygon, Binance Smart Chain, Optimistic Ethereum, Fantom, Solana, Celo, Terra, Arbitrum and Algorand) to their needs and launch in seconds!
---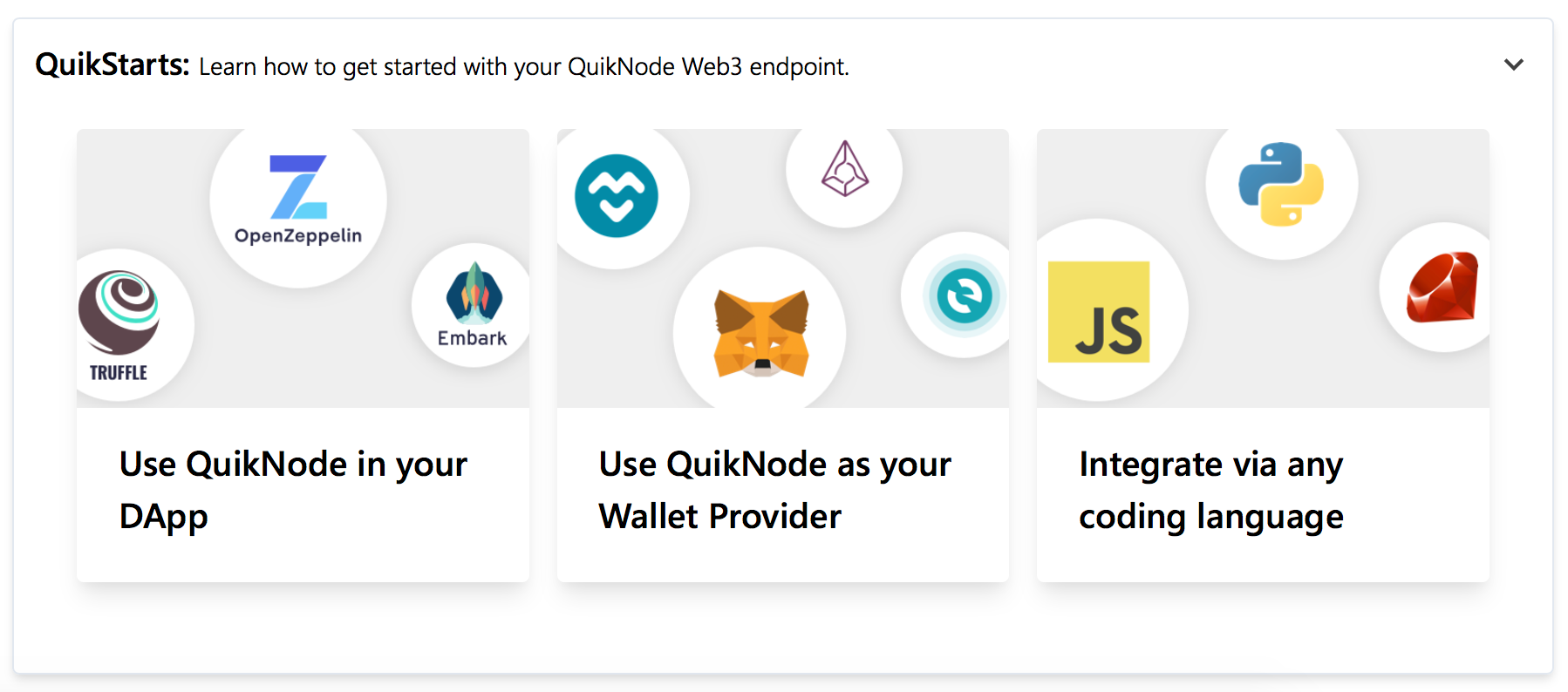 New users have QuikStart guides in the UI, on how to utilize their endpoint.
---
QuickNode's blockchain nodes come with QuickNode Boost technology: an acceleration layer for maximum performance.

Boost is your secret weapon for an ultra-fast dApp. Boost accelerates your Ethereum node requests with an intelligent caching layer.
---
All QuickNode services are monitored for health and performance: 99.9% uptime for any single node, and 99.99% for the API service.
---
Developer? Already run a dApp? Business operator? There is a QuickNode for you.
Already have a primary web3Provider? Use QuickNode to make your application fault-tolerant by adding in a secondary, backup provider.
Questions? Message us in-app (via Intercom), Tweet us @QuickNode, or join us in Discord chat.
---
Ready?
Join the network processing over 500 million requests per month.
Get started now at QuickNode.com 🚀
---
Need help with your project or have questions? Contact us via this form, on Twitter @QuickNode, or ping us on Discord!
About QuickNode
QuickNode is building infrastructure to support the future of Web3. Since 2017, we've worked with hundreds of developers and companies, helping scale dApps and providing high-performance access to 16+ blockchains. Subscribe to our newsletter for more content like this and stay in the loop with what's happening in Web3! 😃