Partner Spotlight: KnowMeNow
KnowMeNow has leveraged blockchain to completely alter the Know Your Client - anti-money-laundering and risk management process forever.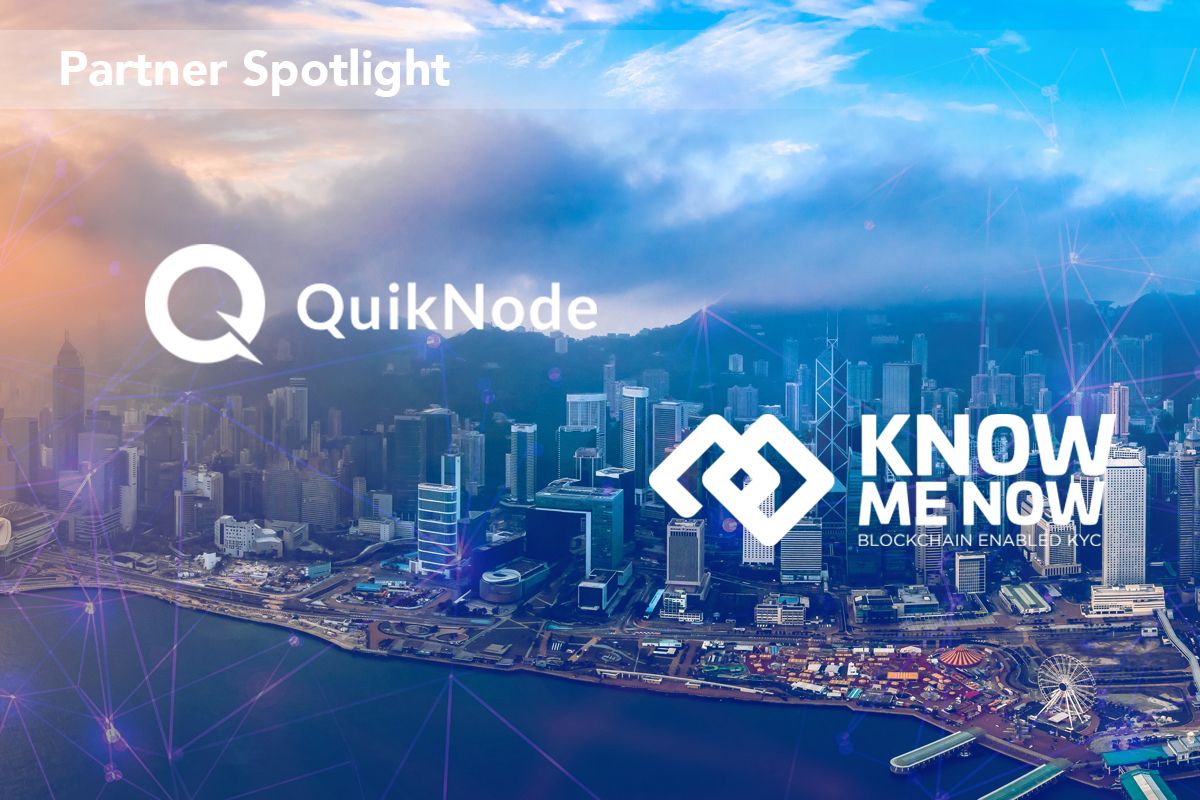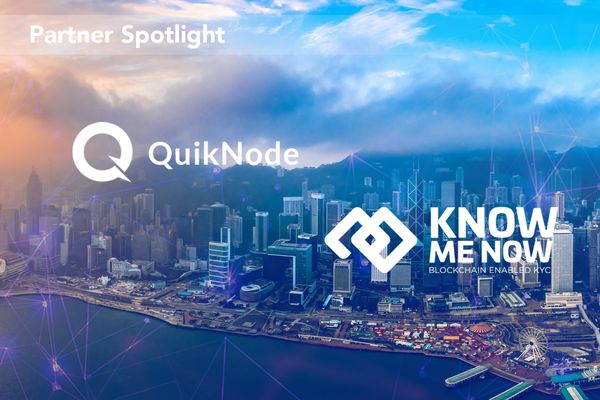 Know Your Customer (KYC) guidelines require that financial service providers verify the identity, risks and suitability of clients. When executed correctly it can prevent money laundering and help institutions better understand clients and their financial choices, helping manage risk.
Co-founder Damian Mifsud, offered KYC services and was frustrated with the slow, cumbersome process that the conventions offered. Long time peer Godwin Schembri had been endeavoring in early blockchain experiments and the two began to see the path and value of something new in the KYC space. Enter KnowMeNow.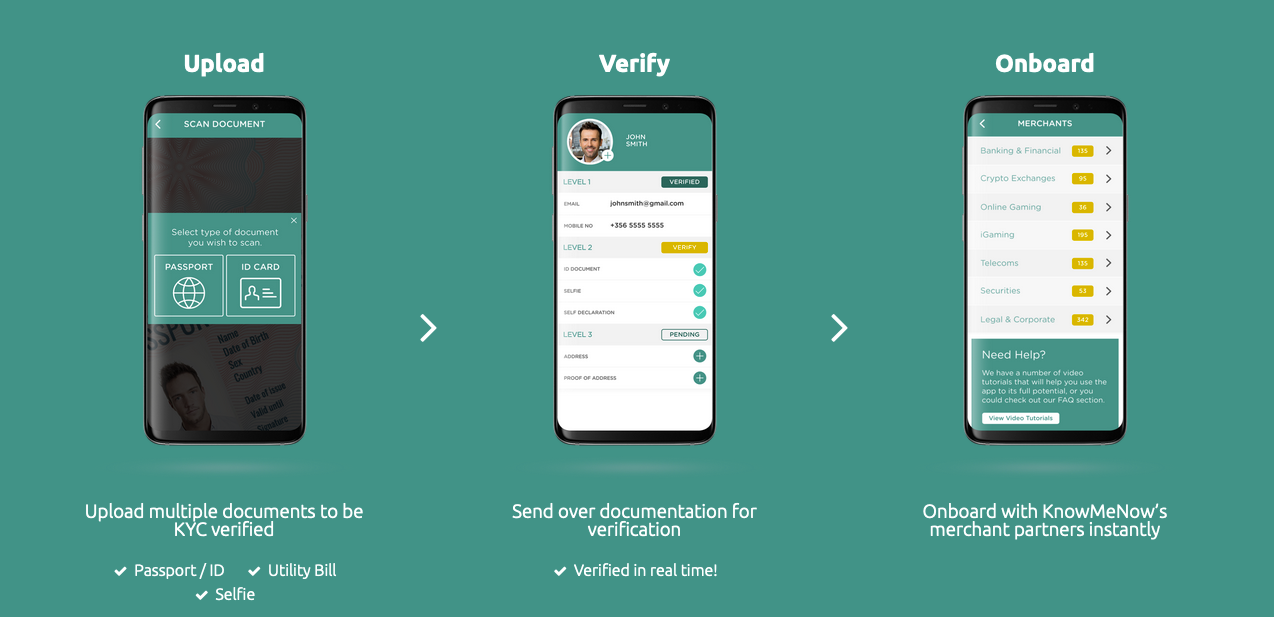 KnowMeNow has created a unique decentralized KYC system that allows consumers to easily upload various KYC documents, have them verified in real time and then be able to re-share without further verification across multiple platforms enabling instant onboarding and trust. KnowMeNow is a complete end-to-end customer verification service to help meet KYC/AML compliance requirements. It is specifically designed to improve GDPR and privacy controls, promote a customer-centric experience and to considerably reduce onboarding abandonments. It comes at a fraction of standard verification costs while improving the quality and controls of the KYC/AML processes. Additionally, the KnowMeNow app also gives users total control over their personal data.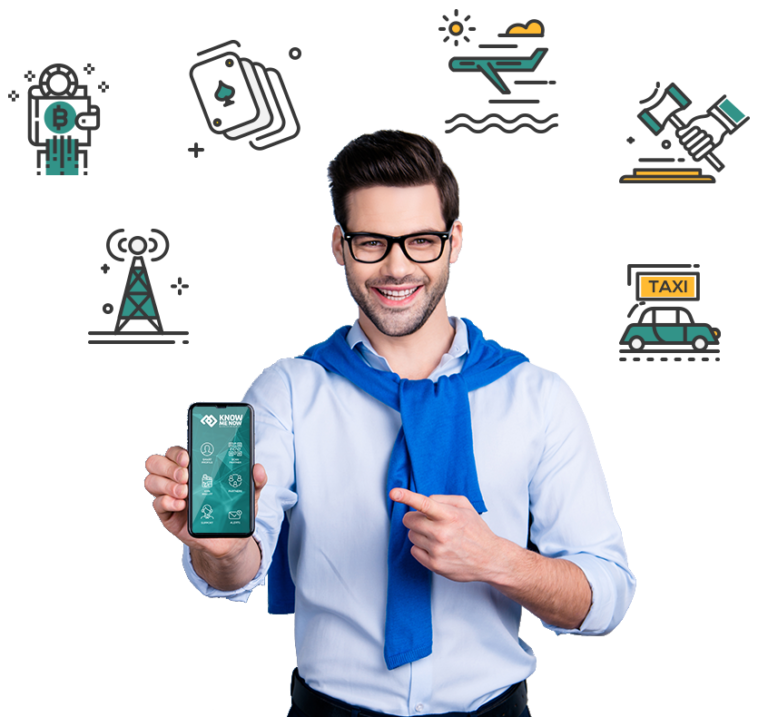 What is the key to the dramatically increased efficiency, reliability and convenience of KYC with KnowMeNow? A decentralised and open blockchain trust ecosystem. This infrastructure makes it easy for any jurisdiction and industry to trust that the privacy and controls are not being harboured by a foreign government or large entity.
Co-founder Godwin Schembri weighs in on the tech:
"We decided to use the most popular public blockchain (Ethereum) that supports smart contracts to ensure there are plenty of nodes and reduce the risks of manipulation one finds in permissioned or smaller public blockchains. We have designed the solution for the customer, ensuring the data is kept privately on their personal devices and trusted by making the data immutable with a hash check placed on the blockchain. The blockchain is also used to trust the third party requesting our client's personal data is genuine after they themselves have been verified by us and a signature hash placed on the blockchain"
So with all of the other options out there, why QuickNode?
KnowMeNow is committed to achieving and maintaining decentralization which means that their merchants run their own nodes. The fact that merchants were not interested in or just didn't have the know-how to run their own nodes were immediate & daunting issues. Godwin and the team offered deploying nodes for their merchants as a service. This quickly became a nightmare to manage on the large mainstream cloud providers that do not have the right synchronized ethereum nodes deployable as a service.
Godwin Schembri adds: "What originally took more than a day to set up and days to synchronise fully with traditional cloud providers, is now made available in less than 5 minutes through QuickNode. The deployment is all automated as well, we can provision nodes on-demand."
---
Need help with your project or have questions? Contact us via this form, on Twitter @QuickNode, or ping us on Discord!
About QuickNode
QuickNode is building infrastructure to support the future of Web3. Since 2017, we've worked with hundreds of developers and companies, helping scale dApps and providing high-performance access to 16+ blockchains. Subscribe to our newsletter for more content like this and stay in the loop with what's happening in Web3! 😃