Feature Fridays: PLEXUS
PLEXUS enables users and companies to transfer tokens quickly and cost-effectively with just one click.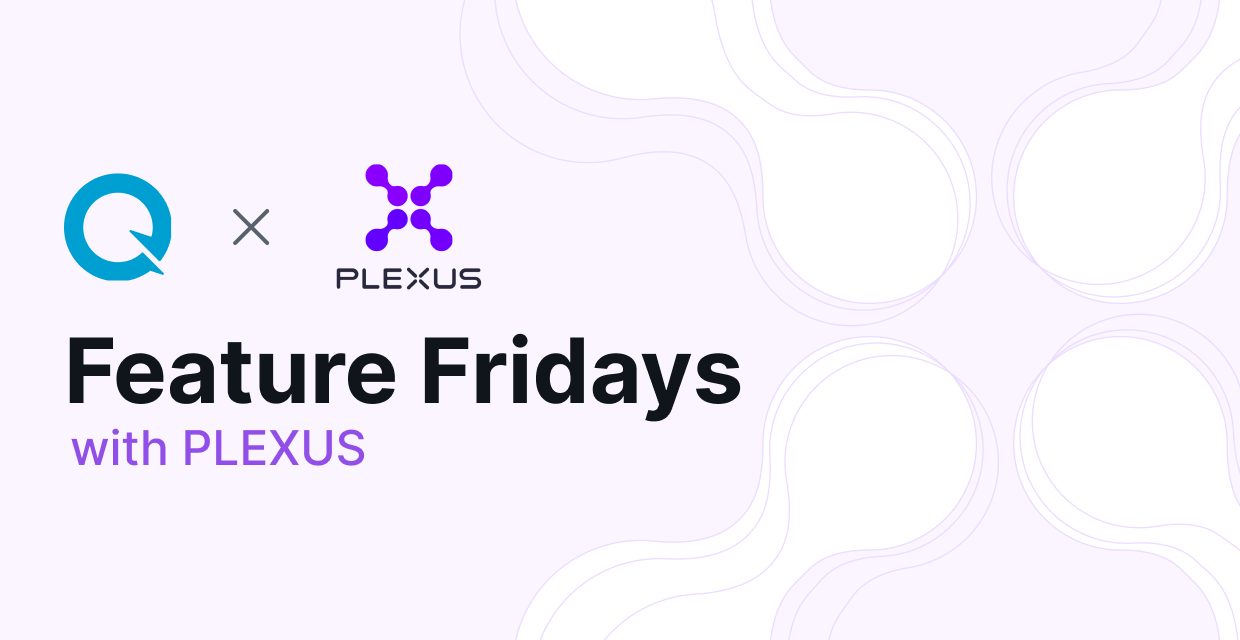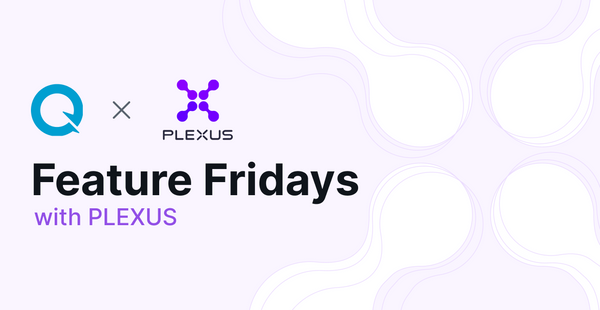 We're back with another Feature Friday exploring the fascinating world of cross-chain asset movement with PLEXUS! The blockchain ecosystem is always on the lookout for fresh approaches to asset transfers and connectivity — driven to resolve long-standing issues and elevate the user journey.
Our guest today is OSY, the visionary founder of PLEXUS. OSY gave us an in-depth interview about PLEXUS' entrepreneurial voyage, the market pain points they've identified, and the innovative solutions PLEXUS is deploying. From simplifying asset transfers with their groundbreaking 'Theta Algorithm' to pioneering B2B API services, PLEXUS is on an ascent worth watching.
Learn more about PLEXUS.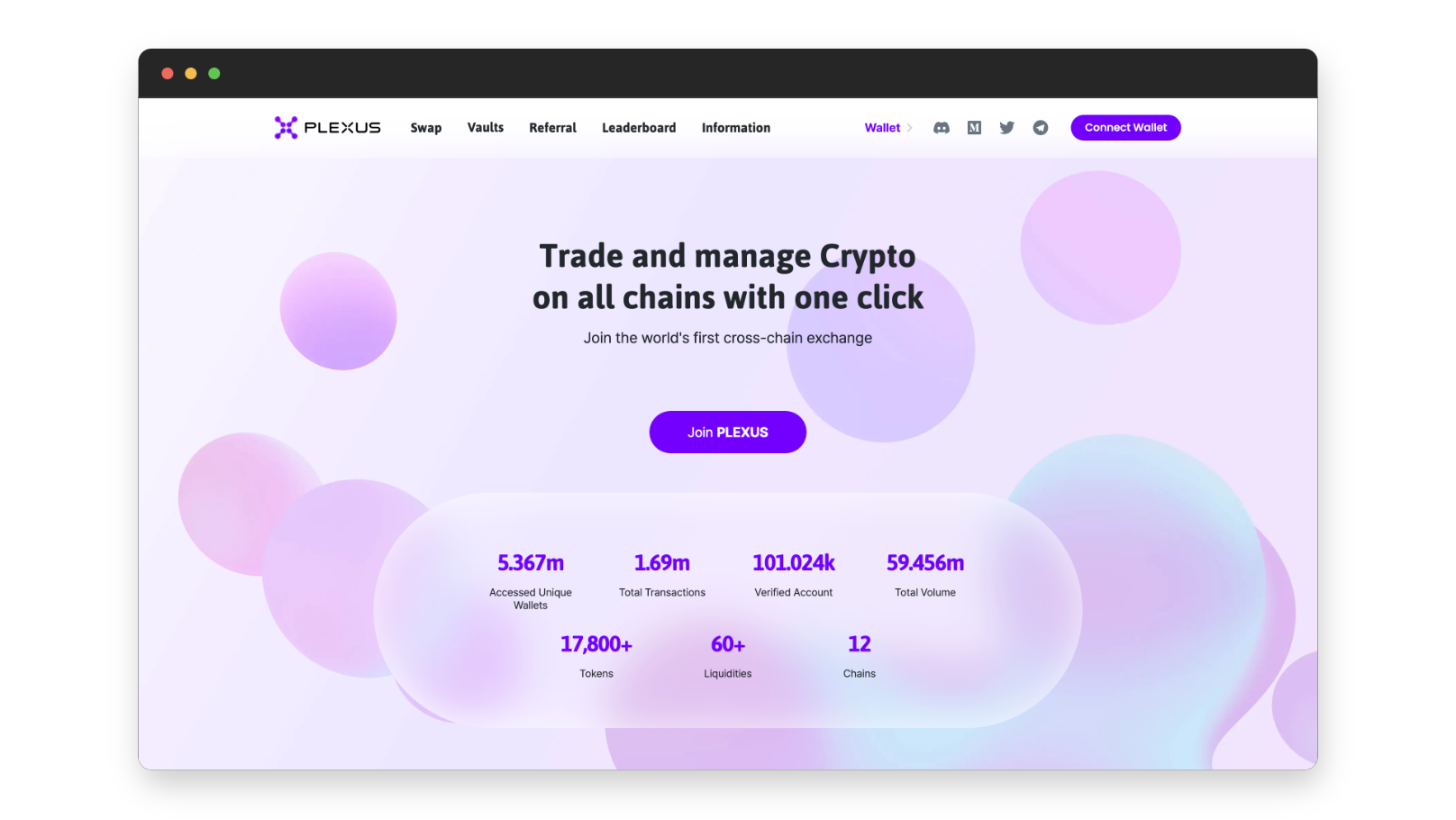 Q&A with PLEXUS👇
Could you introduce yourself by sharing your name, prior experience, and current role within your company?
I am OSY, the founder of PLEXUS. After I founded a company in 2022, I have experience in outsourcing and developing many projects. Through this experience, I developed PLEXUS to solve the problem of asset movement between chains in order for crypto to become popular.
PLEXUS is a cluster made up of countless neural cell networks in the human body. We believe that the blockchain network ecosystem has similarities with the neural network inside the human body. Innumerable blockchain networks are scattered, and countless data and assets within and between networks move through DEXs and bridges.
Thus, We named the project PLEXUS, and it enables users and companies to transfer all tokens at the fastest and most affordable price in just one click or API between any chain, just like PLEXUS inside the human body to form one final cluster.
How has your company grown and changed since its inception, and what do you have planned for its future?
It was a long journey to find ideas and solutions. After market analysis and development model design from June 2022, MVP was released in December 2022, updated to Alpha version in January 2023, Beta in April, and Official version in July. And currently in 2023 Q3, we are focusing on developing theta algorithm that can more than double the effectiveness of cross-chain swaps and developing API services for B2B businesses beyond B2C services.
What inspired you to develop PLEXUS, and how did you conceive of the idea?
I gained insight into Web3 by looking at the history of the birth and development of the Web.
When the Word Wide Web was first born, it was developed as a military intranet. Gradually, as schools and other institutions created networks and connected them, the Internet developed into a global network.
In comparison to the development of the Internet, a closed Ethereum network was born like a military intranet network, and as the demand for blockchain increased, various networks such as Polygon Solar and Avalanche were created, just as school institutions introduced the network. There is. Currently, the way to connect them is through Bridge, but there is a great inconvenience in that many exchange steps are required for general users to use. Therefore, in order to achieve true mass adoption, it is necessary to improve the significantly inferior UX. This is a similar step to the work that used to connect the early Internet networks in the early days.
Rather than accessing and using individual apps in many networks, users will be able to use Defi services and data of all networks in one convenient place through PLEXUS, a cross-chain middleware.
📢
Introducing Feature Fridays
: Every Friday, we'll highlight some of the best startups in the blockchain space and feature them on QuickNode's blog and Twitter account.
Click here to apply!
Can you provide insight into PLEXUS's progress by sharing any metrics or milestones indicating its traction?
Thankfully, Since the Alpha version was released in January, we have achieved the following achievements.
Here are a few facts about us:
Unique website interactions: 4.5M interactions since February 2023
Total on-chain tx(including cross-chain) : 997k
More than 40,000 visitors a day(DAU)
More than 80,000 transactions per day
100,000 followers on Twitter
100,000 Discord Users
13th ranking among thousands of global DeFi projects on Dappradar in UAW.
Exclusive member of Chainlink BUILD program
IDO on Seedify in Aug
Can you provide insight into the target market for PLEXUS and what types of clients you work with?
Our product target market can be divided into four main categories:
B2C
First, there are users of bridges for asset movement between chains.
Second users of DEX who want the best transaction in one chain.
Third users of DEX and Bridge continuously when moving assets between chains.
B2B
Lastly, companies that need cross-chain transactions and data through API.
Total volume for DEX and Bridge in 2022 is 1357B. We aim to achieve a volume of 17.2B, or 1.2% of DEX and Bridge's total volume, in 2024.
Our field is Cross-chain Aggregator. Just as 1inch's TOM basically includes all Ethereum-based DEXs, PLEXUS, a cross-chain aggregator service, can view all on-chain DEXs and bridge trading volumes as TOM.
SAM could be a user using the bridge. Currently, the volume of using the Bridges is over 10 billion dollars.
In the early days of the market, we will focus on Bridge users who have the most direct use utility. We focus a lot on improving UI&UX using bridges through market research and surveys.
So whenever we proceed with bridge integration, we conduct co-marketing with bridge services and induce bridge users to our service.
How does your company utilize QuickNode, and what benefits does it bring to your business operations?
In general, when we integrate a chain, we have to install and operate the nodes in that chain directly. This method takes a lot of effort and costs compared to expanding the chain through quick nodes. And QuickNode is an essential partner because we can easily aggregate and verify the top capacities of multiple chains and reflect them in our development policies.
---

---
About QuickNode
QuickNode is building infrastructure to support the future of Web3. Since 2017, we've worked with hundreds of developers and companies, helping scale dApps and providing high-performance access to 24+ blockchains. Subscribe to our newsletter for more content like this, and stay in the loop with what's happening in Web3!