QuickNode 2020 Recap
A look back at QuickNode's accolades & accomplishments in 2020.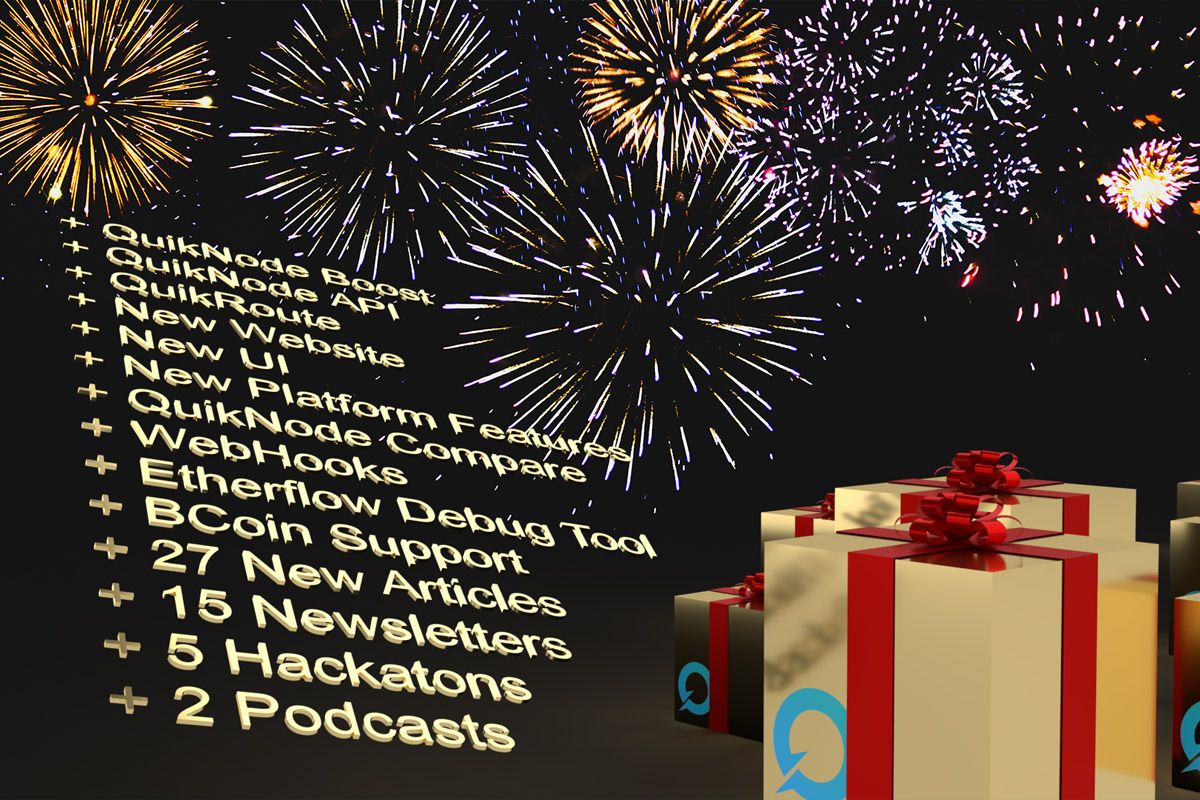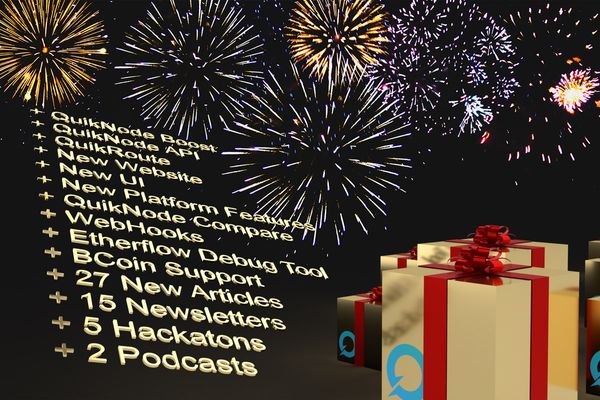 The year 2020 will undoubtedly go down in history as one of the most bizarre.
A tough time indeed, however pressure creates diamonds. It is through this time individuals and teams like QuickNode went heads down -- kept coding, building, and shipping.
When the going gets tough, the tough get going
In 2020 QuickNode experienced its most exciting & transformational year (expanded team, shipped new products, features) and exponential growth (now serving 3B+ requests/month).
---
Without further adieu, here's a recap of QuickNode's 2020:
Developed QuickNode Boost Technology

acceleration layer for RPC requests, serves calls up to 300% faster

Shipped QuickNode API

a globally-balanced, elastic API service for Ethereum, Bitcoin, xDai

Developed QuikRoute

intelligent routing engine for RPC requests
increased platform efficiency, cost savings for users

Released New Website & UI

QuickNode v2; rebuilt website and UI from scratch

Deployed New Platform Features

domain masking & URL filtering
new RPC metrics, graphs, analytics

Created QuickNode Compare

web3 provider speed comparison tool

Released Web3 Guides Portal

19+ high-quality web3 & blockchain tutorials

Released WebHooks feature

monitoring & alerts for Smart Contract events

Created Etherflow Web3 Debug Tool

RPC composer and node debugging tool
support for web3js and ethers.js

Developed Support for BCoin

node client diversification for Bitcoin
BTC address indexer add-on

get BTC wallet balance with just 1 call

Wrote 27 Original Blog Articles

customer spotlights
web3 & blockchain news
lifehacks & tutorials

Shipped 15 #Web3Vibes Newsletters

latest in Ethereum + news from the industry

Sponsored Multiple Hackathon Events
Participated in 2 Podcasts
---
The outlook for 2021 is bright. There is greater adoption, traction, and awareness of blockchain technology than ever before. From crypto's price action, to developer tools which helped produce some of the most exciting applications.
QuickNode is committed to providing developers, businesses, teams large and small access to high-performance, reliable blockchain data: a robust platform that meets the needs of dApp developers, financial institutions, professional traders, #DeFi users, gamers, node operators, and enthusiasts.
We are proud to serve the Ethereum, Bitcoin, and xDai communities -- with support for more chains on the way. Our mission to support and scale blockchain ecosystems remains true.

Let's onboard the next Billion users onto #Web3, together!
Sincerely,
The QuickNode Team
---
Need help with your project or have questions? Contact us via this form, on Twitter @QuickNode, or ping us on Discord!
About QuickNode
QuickNode is building infrastructure to support the future of Web3. Since 2017, we've worked with hundreds of developers and companies, helping scale dApps and providing high-performance access to 16+ blockchains. Subscribe to our newsletter for more content like this and stay in the loop with what's happening in Web3! 😃