Stacks & QuickNode: Making Bitcoin dApps possible
Stacks unleashes the full potential of Bitcoin, and QuickNode is here to support it!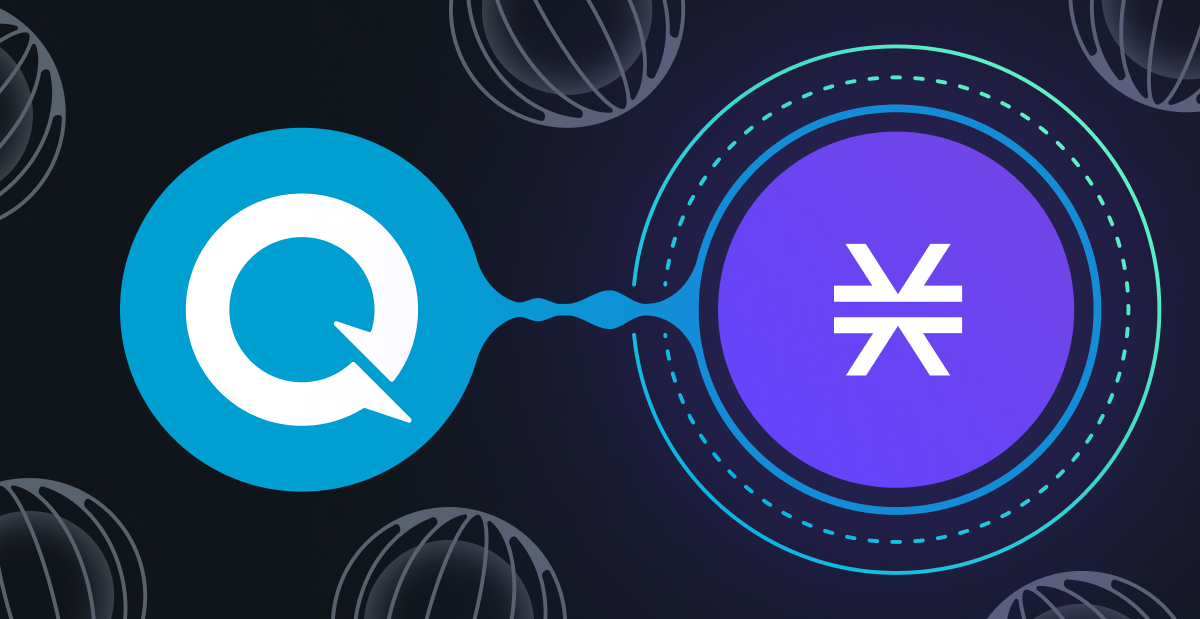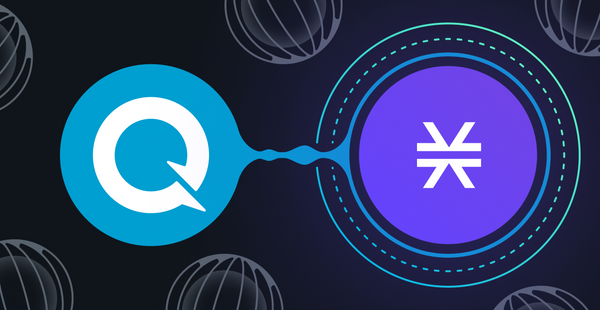 September 7th, 2022 - QuickNode, the leading Web3 cloud platform for building blockchain-powered applications, announces the expansion of its ecosystem with the launch of Stacks support on its platform. QuickNode's mission is to support and service the developer community by giving them the best tools and most reliable blockchain infrastructure offerings possible. By adding Stacks, QuickNode will support developers building on the Bitcoin network by providing fast and secure access to the Stacks blockchain.
"Stacks is an open-source blockchain network that leverages the security and capital of Bitcoin for decentralized apps and smart contracts."  - Stacks Website
In the beginning, there was Bitcoin. Over time, many chains have come to compete with the Bitcoin blockchain by adding functionality like smart contracts, NFTs, DeFi, dApps, etc. — features unavailable to Bitcoin, until now. Stacks is different. Stacks is an open-source layer-1 blockchain created to unleash the full potential of Bitcoin. Stacks is neither a sidechain nor a layer-2 to Bitcoin. Instead, it runs parallel to Bitcoin as an independent chain using a consensus mechanism called proof of transfer (PoX).
In the proof of work (PoW) mechanism, computing power is used to secure the network, whereas, in proof of stake (PoS), financial resources are used. Additionally, there is proof of burn, a new kind of mechanism in which miners burn the underlying currency of a PoW chain as a proxy for computing resources. Proof of transfer (PoX) is an evolved adaptation of proof of burn where Stacks uses bitcoins to secure the Stacks blockchain. Instead of burning tokens like in proof of burn, miners on the Stacks chain send bitcoins to random predetermined bitcoin addresses — the priority is set based on the amount of bitcoin sent. Since all Stacks transactions are settled on the Bitcoin network, the Stacks chain is extremely secure.
Stacks also supports smart contracts with its native smart contract programming language, Clarity, which enables use cases like DeFi, dApps, and NFTs on Bitcoin. Stacks brings full decentralized functionality to the most valuable and recognizable blockchain in the Web3 world.
---
"QuickNode's trusted infrastructure makes developer access to the Stacks blockchain faster and easier than ever before," -Brittany Laughlin, Executive Director – Stacks Foundation. "Now anyone can quickly access the Stacks blockchain data without the overhead of hosting and running their own node, removing one of the largest barriers of entry for new developers building on Stacks."

"Bitcoin has long been the gold standard in blockchain security, but limited by scalability and its use-cases. Stacks blockchain supports smart contracts which enable various dApps to be built, backed by the high-level security of Bitcoin. We're excited to announce support for Stacks and give all Web3 pioneers & users the fantastic benefits of Stacks' composability and Bitcoin's security."
-Dmitry Shklovsky, Co-Founder – QuickNode
---
Ready to get started building with Stacks?
Sign up for a free Stacks RPC on QuickNode.com
Looking for developer guides on Stacks? Check out our guides and documentation!
---
Why QuickNode?
We make running Blockchain nodes easy so developers can focus on the dApps they're building instead of worrying about DevOps/NodeOps, uptime, scaling, security, etc.
We save you valuable time getting to-market while taking away the headache of node maintenance and synchronization. QuickNode is a valuable tool in every dApp developer's arsenal that was created by developers for developers. Visit our guides section for more information.
Today, our network processes 100s of Billions requests per month, from over 10 regions worldwide!
---
Check out the following links to get more information on Stacks:
---
Need help with your project or have questions? Contact us via this form, on Twitter @QuickNode, or ping us on Discord!
About QuickNode
QuickNode is building infrastructure to support the future of Web3. Since 2017, we've worked with hundreds of developers and companies, helping scale dApps and providing high-performance access to 16+ blockchains. Subscribe to our newsletter for more content like this and stay in the loop with what's happening in Web3! 😃