New UI, New Experience, Same ⚡️ Speed
Simplicity and ease of use have always been at the core of our users' experience. Developers love QuickNode because they get exactly what they want: the fastest blockchain nodes on earth, without unnecessary baggage that weighs down the user experience.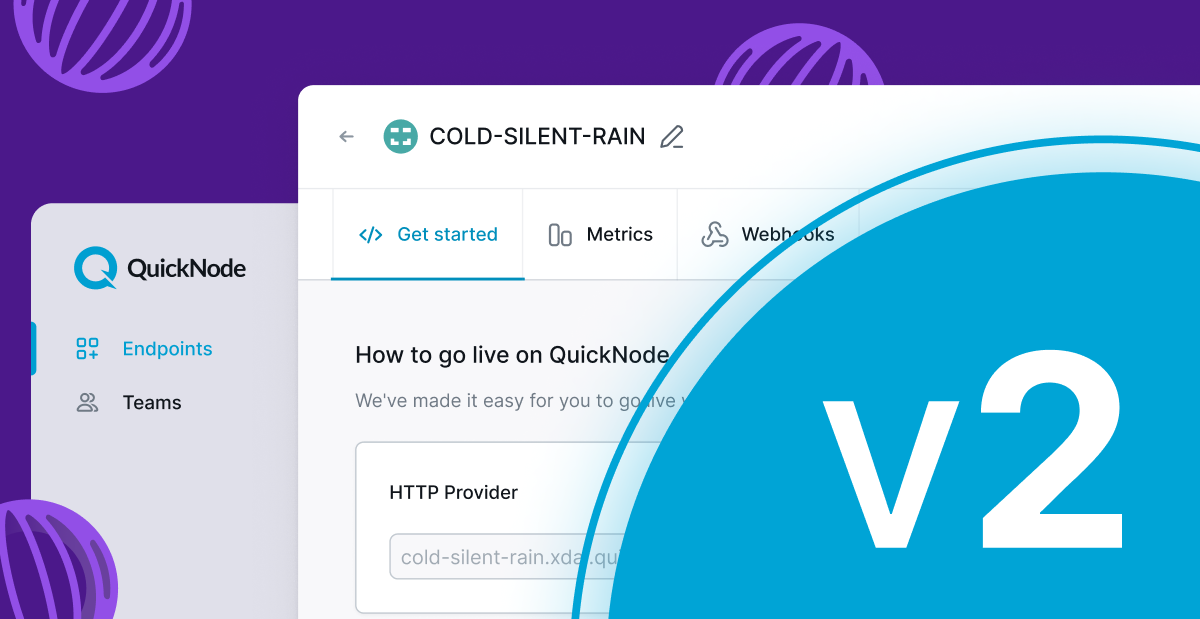 We are taking Web3 infrastructure to the next level with the reimagined QuickNode UI. The redesigned customer dashboard ("UI") provides everything you're familiar with, plus several major enhancements and additions, creating an improved user experience. Not only have we done a rigorous deep dive on creating expanded reliability, but we've also added 3 key features:
New Navigation: The QuickNode app now has completely new navigation tools like filtering endpoints based on their chain, endpoint name, and add-ons.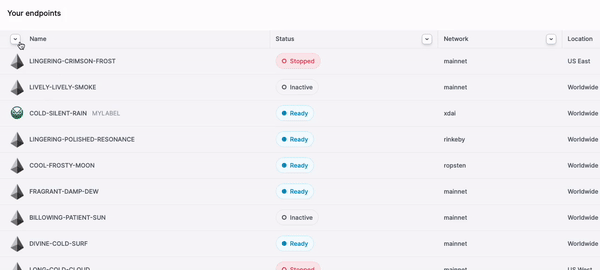 New Metrics: Know what's happening under the hood of your app and who is accessing your endpoint. View your call methods over time (hour, day, week, month), call breakdown, response status, requests by IP and origin, as well as a full origin access list!
JWT Security Tokens: We've now added support for JWT. Your QuickNode endpoint now comes with additional security features as it supports JWT now. Learn how to use JWT with QuickNode here.

Endpoint Labels: Always wanted your teammates to know that a specific endpoint is for a particular task (eg. this is for Production)? Well, you can now by adding a custom label to your QuickNode endpoint, in the new UI.

---
Why QuickNode?
QuickNode makes running Blockchain nodes easy so developers & businesses can focus on the things they're building, instead of worrying about DevOps/NodeOps, uptime, scaling, security, etc...
QuickNode saves valuable time getting to-market while taking away the headache of node maintenance and synchronization. It's a valuable tool in every Web3 developer's arsenal that was created by developers for developers. Visit QuickNode's Guides section for more information.
Today, the QuickNode network processes over 100 Billion requests per month, from over 10 regions worldwide!
Want to learn more about the QuickNode platform? Read this!
---
Need help with your project or have questions? Contact us ([email protected]), on Twitter @QuickNode, or ping us on DISCORD!
---
About QuickNode
QuickNode.com is building infrastructure to support the future of Web3. Since 2017, we've worked with hundreds of developers and companies, helping scale dApps and providing high-performance Ethereum, Solana, Bitcoin, Polygon, BSC, Optimism, Arbitrum, Algorand, Fantom, Celo, Solana, and Gnosis (xDai) node access. Subscribe to our newsletter for more content like this and stay in the loop with what's happening in Web3!! 😃