xDai Chain is Live on QuickNode!
xDai is the ideal cryptocurrency for everyday payments and transactions. User-friendly tools make xDai easily adoptable for crypto and non-crypto users alike!


We are excited to announce support for the xDai network on QuickNode API. Users who want a super-fast Web3 endpoint for accessing or interacting with the xDai chain can do so with a few clicks.
How to get started with xDai on QuickNode
1) Login or Register on QuickNode.com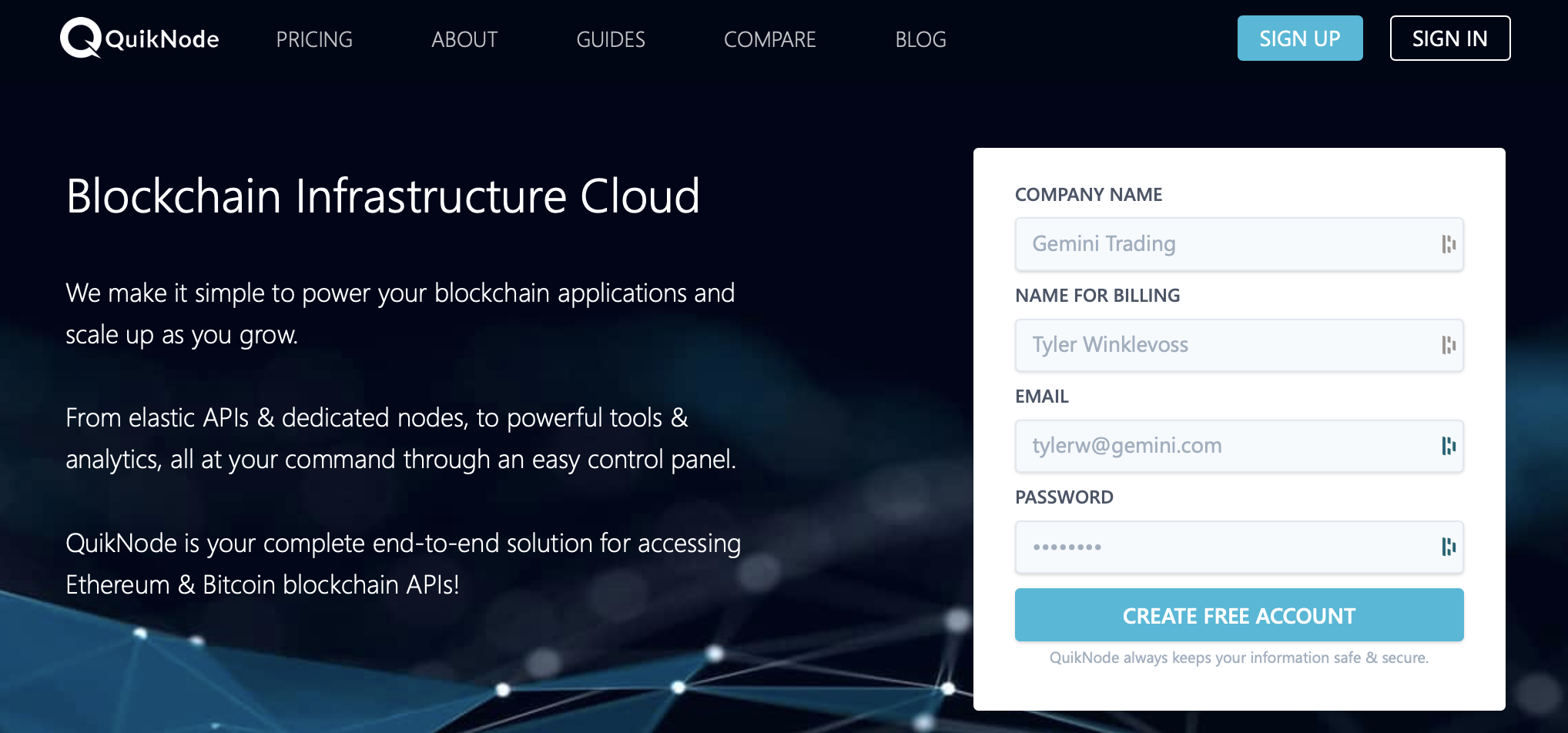 2) Click "Create Node" at the top right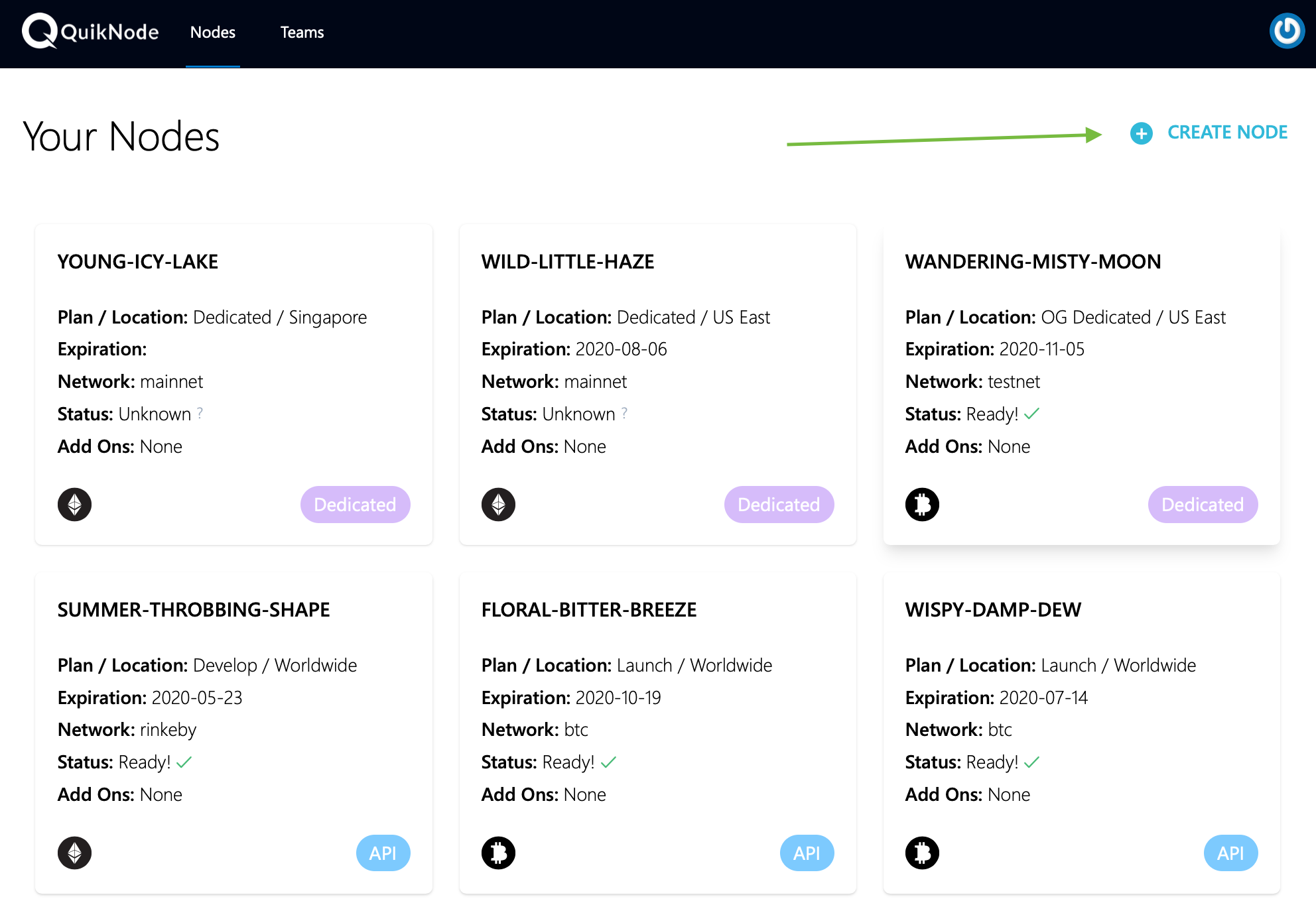 3) Choose a plan (Launch, Scale, Business)
4) Select XDAI in the top tab

5) Complete Checkout
6) Get your Web3 URL and access your xDAI node!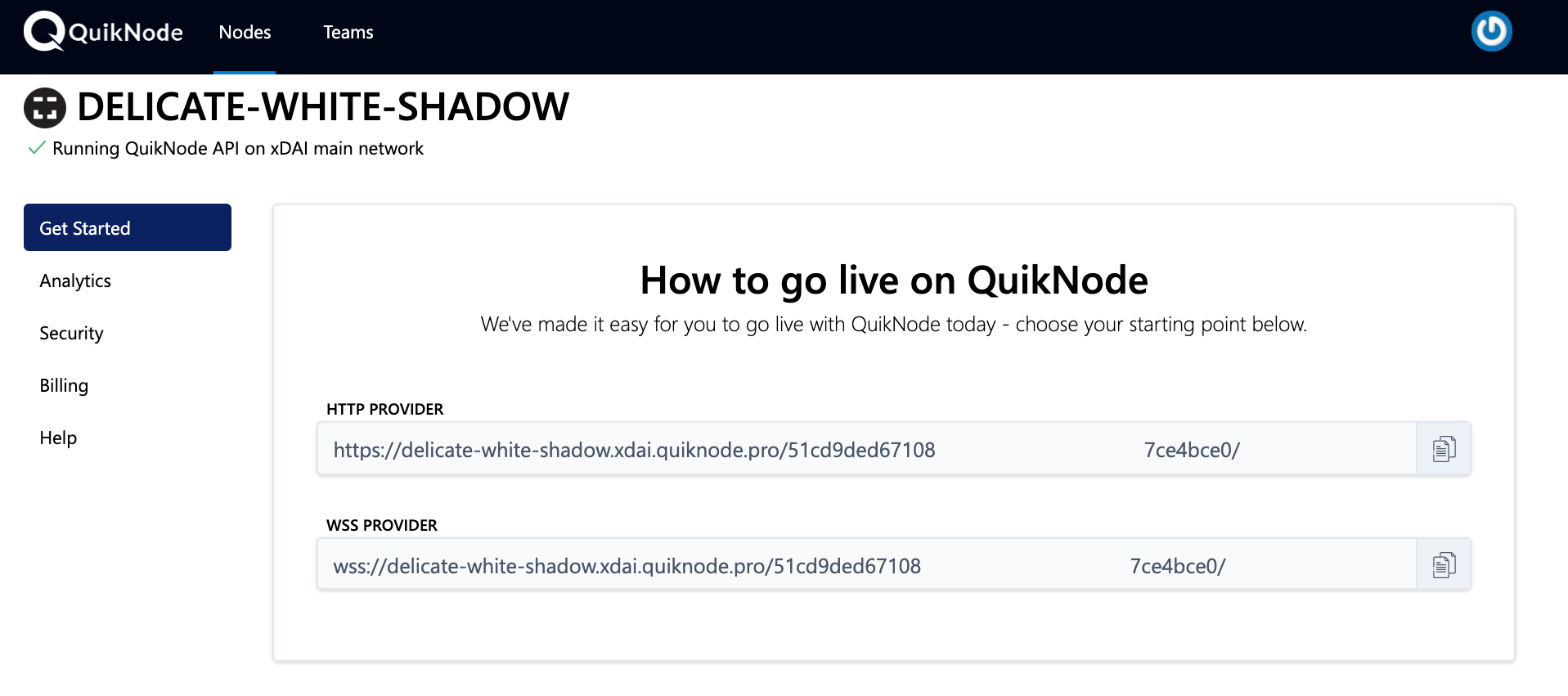 What is xDai?
xDai is the first-ever USD stable blockchain and multi-chain staking token.
The xDai Chain is a stable payments blockchain designed for fast and inexpensive stable transactions. xDai is used for transactions, payments and fees, and STAKE is used to support Proof-of-Stake consensus.
Any contract that works on the Ethereum mainnet can be easily redeployed to the xDai chain. On the xDai chain, transaction costs are minimized, and all fees and transactions are paid with a single token, xDai.
To learn more, visit the official xDai chain website: https://www.xdaichain.com
---
Need help with your project or have questions? Contact us via this form, on Twitter @QuickNode, or ping us on Discord!
About QuickNode
QuickNode is building infrastructure to support the future of Web3. Since 2017, we've worked with hundreds of developers and companies, helping scale dApps and providing high-performance access to 16+ blockchains. Subscribe to our newsletter for more content like this and stay in the loop with what's happening in Web3! 😃