QuickNode Raises $60M Series B To Further Blockchain Adoption
We're beyond excited to announce that we've raised $60M in a Series B round led by 10T to further power global blockchain adoption.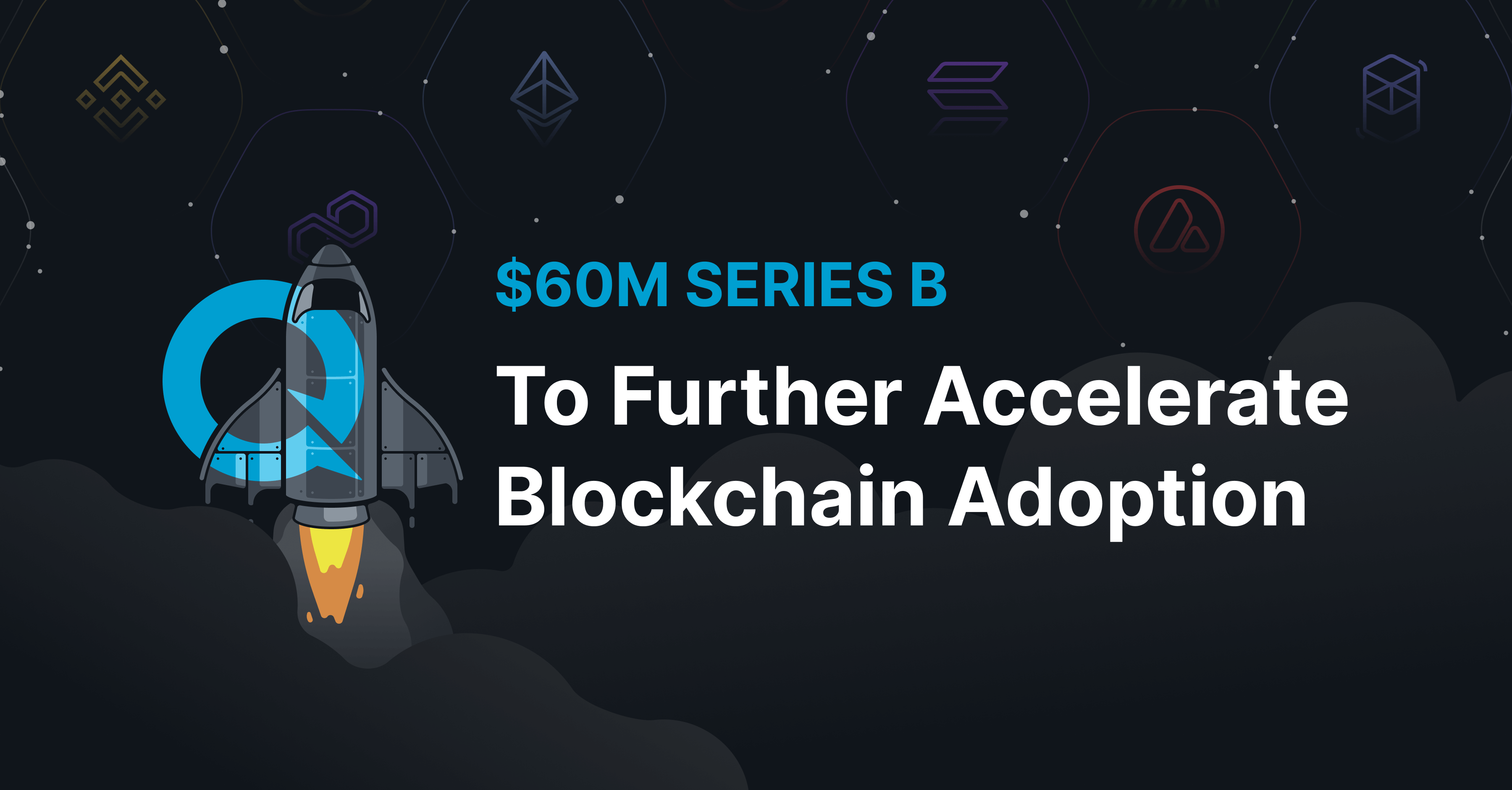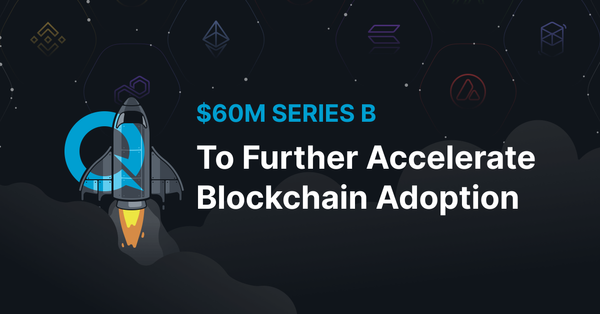 Five years ago, we planted a seed. A seed that sought to help some of the world's brightest minds rewrite the rules of finance, ownership, privacy, and freedom – elements of our society that haven't evolved in hundreds of years. And today, we are ecstatic to announce that we've secured additional capital to help advance the idea of a newer, smarter, more equitable Internet – to enable the creators, builders, developers, and dreamers to bring Web3 to the masses.
Blockchain technology has provided us an opportunity to change the world for the better — one more in line with the advancements the last two decades have bestowed upon us.
Blockchain enables Internet for the modern world.
We can program trust digitally and secure it using a powerful, decentralized network of computer hardware – in real time. What required large companies and organizations to furnish & operate can now be done with blockchain protocols, open-source code, and volunteers from around the world.
Powering Global Blockchain Adoption
QuickNode provides the fabric, infrastructure, and tooling required to quickly bring novel ideas to life. Just as in the 2000s, when every company became an "Internet" company, it is our belief that in the next couple of years, every company will leverage some form of blockchain technology to enhance their business, product, or service.
This is why we build, because we believe in net-positive change – even through difficult times. We've been through several "bear" cycles in this space. From 2018 to 2020, we spent our nights & weekends supporting the builders, listening to customers, and iterating our product.
It was these projects & companies which created the right conditions, and fostered the bull run in 2021. QuickNode was there, in full support, with rock-solid infrastructure powering the millions of new Web3 users and core blockchain developers.
Why raise now? Growing and raising in a "down market" is one of the most challenging tasks for a company. However, it also shows its strength and resilience; the ability to weather any storm and keep on going.
QuickNode shines in both operational and technology aspects – growing all metrics month-over-month, developing new products, and securing $60M from top investors who believe in the blockchain-enabled future we are building.
Now is the time to double down on the foundations of Web3. We are no less convinced today than in 2017 that blockchain is the underlying technology that will power the future of the internet.
According to Electric Capital's 2022 report, there are now over 23,000 blockchain developers, creating over 471,000 monthly code commits – a 297% increase since 2018.
The report tracked over "9,000 ecosystems and over 163,000 repositories specifically dedicated to crypto, comprised of over 124 million lines of code."
The growth is staggering, and, as the chart above shows, cryptocurrency price action has not deterred developers.
Progress waits for no one.
Laying the Groundwork for Blockchain Accessibility, Scalability, and Interoperability
Developers need powerful tooling and a reliable, high-performance platform that will allow them to ship quickly and scale infinitely. This is what QuickNode provides.
From Y Combinator in January 2021 to Series Seed in May to Series A just five months later – 2021 was a massive year for QuickNode.
In 2022 we put the funds to work and executed the following:
Our Series B funding will be used to expand efforts in every direction. We know our roots and remember how we got here – by supporting the builders through the good times and the challenging ones, too.
Empowering Blockchain Developers, Web3 Businesses, and a New Decentralized Paradigm
The next step towards wider mainstream adoption is to enable Enterprises to embrace and leverage blockchain technologies, helping them keep up with the rapid pace of change – while continuing to enable individual developers to leverage the same powerful resources in creating the next "big thing" on the Web.
It is also a time to empower new companies and creators, with the expansion of our Startup and Venture Capital programs. It is our duty to educate and pave the path for the seedlings and Fortune 500 companies of tomorrow.
It started with a seed that became a tree, supporting the life of a vibrant, rapidly-expanding ecosystem. The Series B round, led by 10T, provides our tree with sufficient nutrients, allowing us the ideal opportunity to continue building and shipping useful, meaningful & innovative products which will power the Internet for decades to come.
We are thankful to our customers, the community, and our backers.
Here's to the next iteration of the Internet!

- Dmitry Shklovsky, Co-Founder @ QuickNode
"If it's gotta be blockchain, it's gotta be QuickNode!"
---
Featured In:
TechCrunch: QuickNode raises $60M at $800M valuation to become the 'AWS or Azure of blockchain'
The Block: QuickNode reaches $800 million valuation in Series B round
CoinDesk: QuickNode Raises $60M in Series B at $800M Valuation
Decrypt: Web3 Builder QuickNode Bucks Bear Market Lull With $60M Fundraise
Cointelegraph: QuickNode raises $60M Series B round to further fuel blockchain adoption
Business Insider: Web3 startup QuickNode managed to raise $60 million, valuing the company at $800 million — even after the fall of FTX. Here's how they did it.
---
About QuickNode
QuickNode is building infrastructure to support the future of Web3. Since 2017, we've worked with hundreds of developers and companies, helping scale dApps and providing high-performance access to 16+ blockchains. Subscribe to our newsletter for more content like this and stay in the loop with what's happening in Web3!