Web2 to Web3: Nike & RTFKT
How Nike has used RTFKT to successfully incorporate web3 functionality and community into its brand.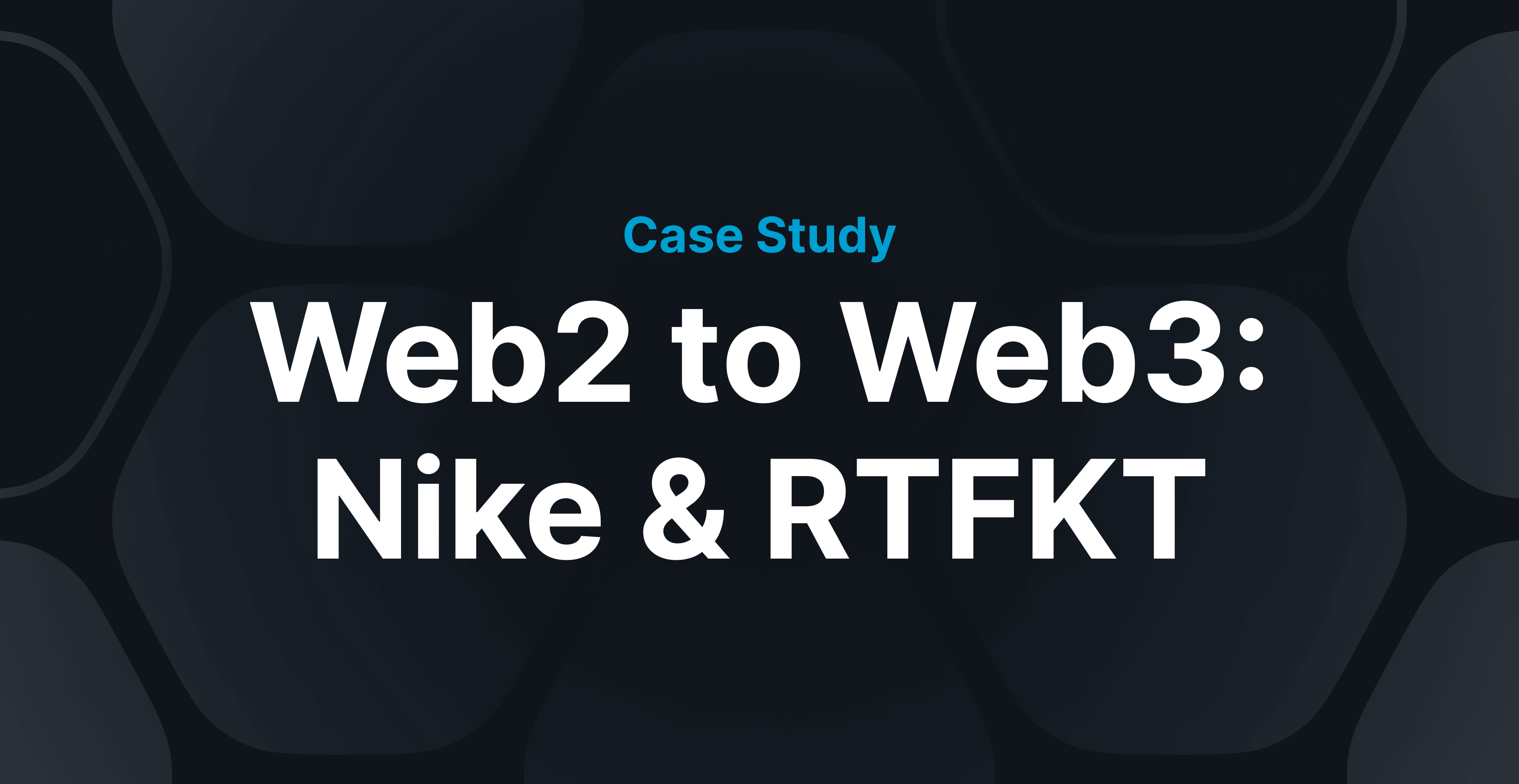 In 2020, three friends started an NFT brand called RTFKT focused on digital fashion. Their product? Digital sneakers. By 2021, they sold their company to Nike for millions.
What is RTFKT?
RTFKT was founded in June 2020 by Benoit Pagotto, Chris Le, and Steven Valisev. The trio met while working at FNATIC, a European e-sports league. With a background in immersive digital media like e-sports, they have years of experience in building out 3D characters, fashion, and IP.
In October 2020, RTFKT sold its first pair of digital sneakers for 30 ETH. At the time, that was roughly $11,000. This sale set the record for the highest price ever for a piece of digital fashion. A few months later, in April 2021, RTFKT partnered with popular NFT artist Fewocious and sold 600 digital sneakers for $3.1 million in less than 10 minutes.
In May 2021, RTFKT partnered with Larva Labs for a CryptoPunks collab. Each punk-holder gained access to a 1/1 custom sneaker NFT, a complementary pair of physical sneakers, and other metaverse wearables. In the same month, RTFKT raised $8 million from a16z, VaynerMedia, Scott Belsky, and more.
By December, RTFKT was acquired by Nike for an undisclosed amount. Since the acquisition, RTFKT and Nike have partnered up on a wildly successful NFT project called CloneX, along with clothing drops and more.
Nike is one of the only big brands that is authentically killing the web3 game. They've managed to intertwine their bold, simplistic brand with RTFKT's psychedelic, futuristic world of IP. It's really been a joy to watch and study from the sidelines.
It takes a special set of tools and talent for traditional web2 brands to make the jump into web3 successfully. Get ahead of the pack and see why the top companies and projects choose QuickNode for their web3 infrastructure.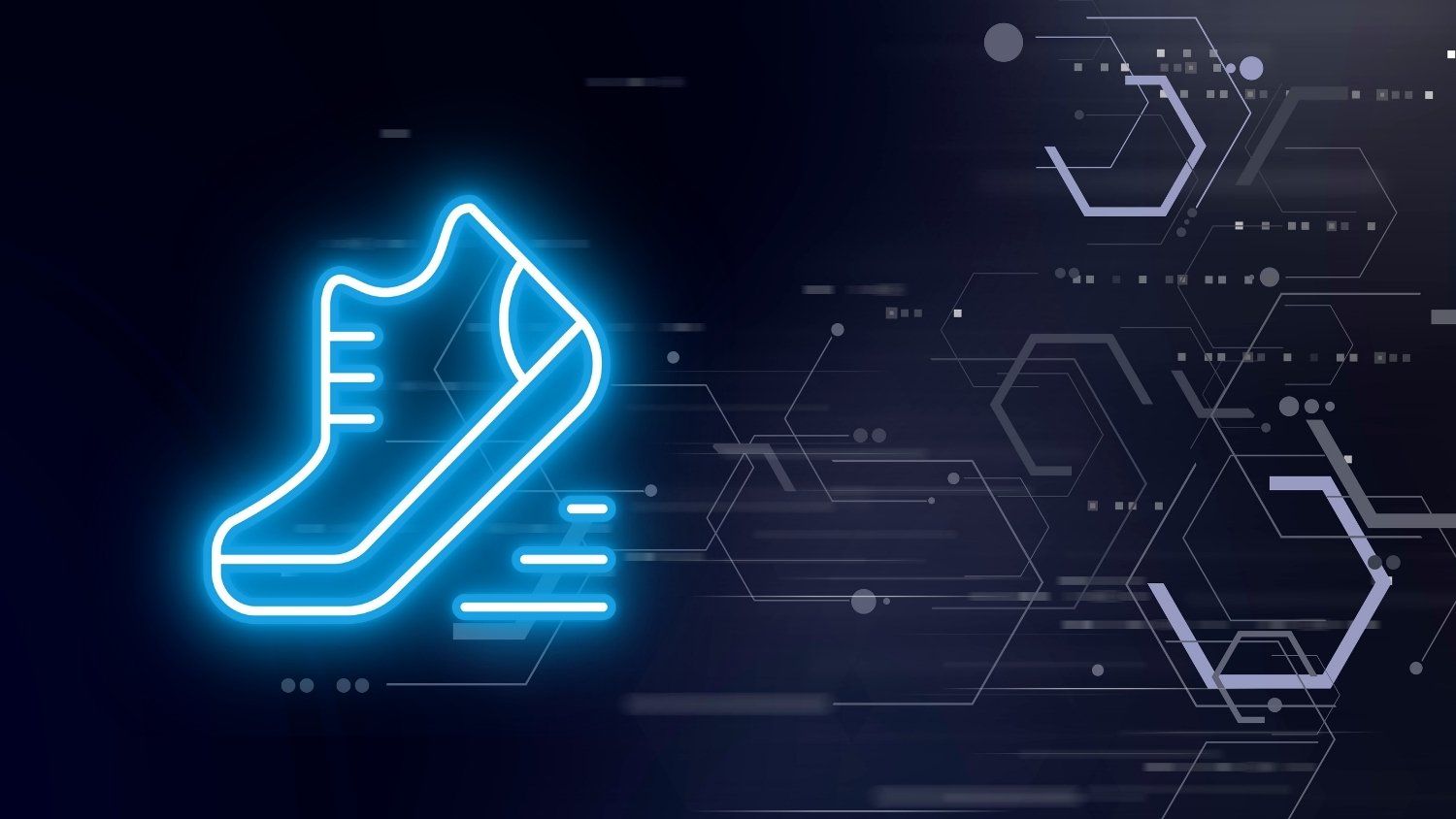 How Is Nike So Successful in Web3?
There are a few reasons. It starts with "drop" culture.
Hundreds of thousands of people sign onto Nike's app to get new releases of sneakers every week. It's like a lottery mixed with an Apple store line. Even if you wait for hours, there's no promise of getting the kicks. Sometimes, you get nothing.
Sounds a lot like NFTs, right? NFTs come out in drops or "mints," and even if you're sitting there on the website waiting for hours, you may not get the NFT. The demand could just be too high.
This lottery-esque feeling adds to the excitement. Its part of why minting NFTs is so much fun.
Nike was basically already minting NFTs; they were just physical sneakers. Think about it. For every drop, there's hype across the internet, articles written, and thousands of people on their site waiting to press a button.
Plus, Nike had a decentralized community before "decentralized communities" were cool. Nike hosts running clubs across the world where members go on runs together and track their stats using the Nike Run app. You can also compare stats to your runner friends in other cities. While this doesn't look just like a web3 community with a Discord, there are a lot of commonalities.
Most web2 brands don't understand there's a huge difference between community and customers. Remember during the bull market when every company (even vitamin brands) started dropping NFTs and creating "communities?" Nike's been doing this for years. They were already instilled with the community-first culture of web3 before web3 even existed.
One more factor set them apart and helped them succeed.
Rather than simply outsourcing their web3 brand work to a dev team or Deloitte consulting (seriously, they hire metaverse consultants?!), Nike went out and put the chips on the table. They committed to web3 and digital fashion with the bold "Just Do It" style they're famous for.
Many brands are willing to partner with web3 consulting companies or NFT collections, but few are willing to spend millions on an acquisition. It's a huge financial and reputation risk. Nike didn't hesitate. They bought RTFKT plus hired the three founders.
So why is Nike so bullish on digital fashion in the first place?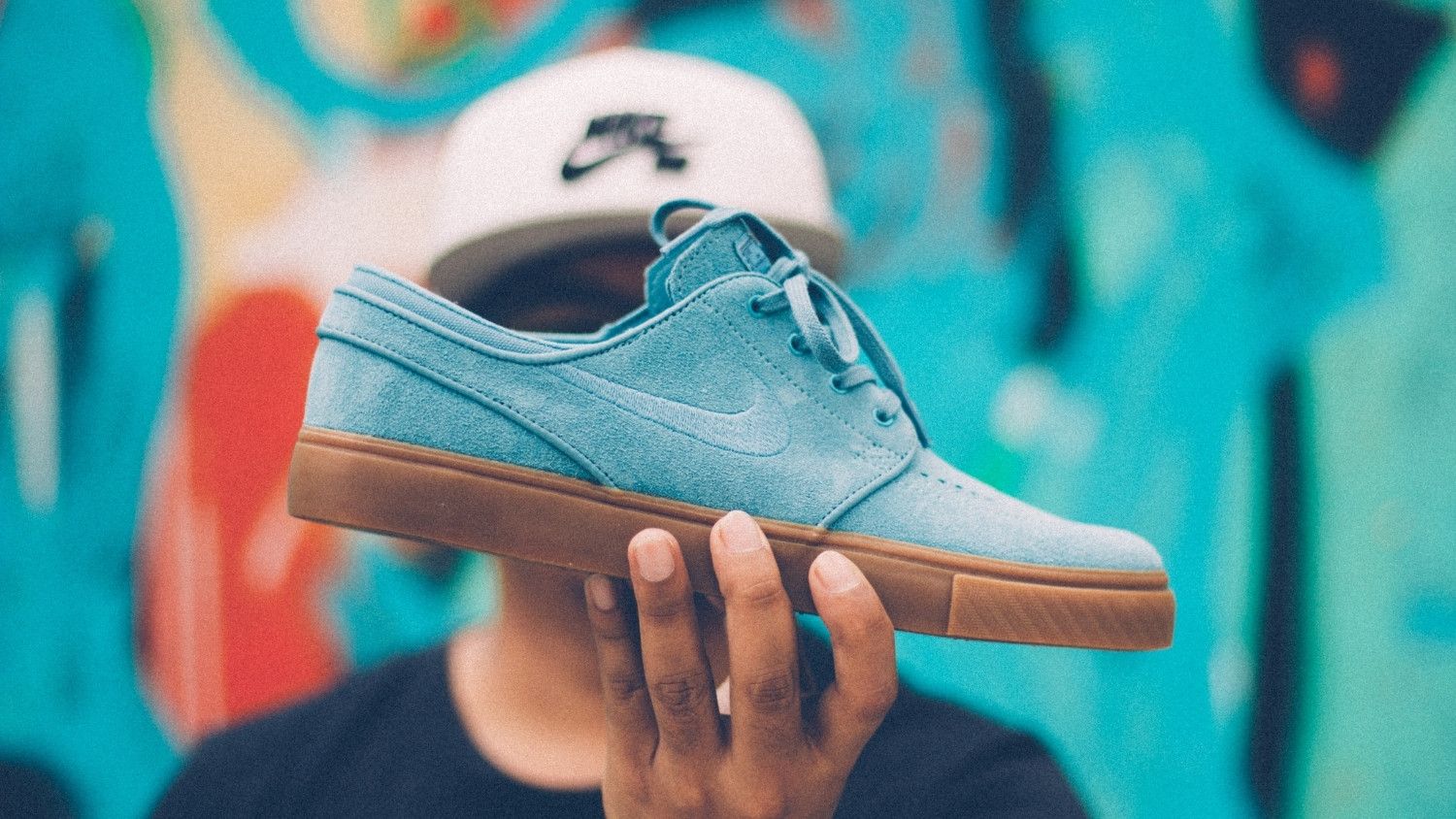 The Bull Case for Web2 Brands Entering Web3
Metaverse fashion. Don't knock it til you try it.
As more and more people spend time in virtual worlds like Fortnite and Minecraft, there is a growing demand for stylish virtual clothing and accessories. For example, Fortnite did $50 million worth of sales from just one set of skins alone. As a16z's Jon Lai said, "The majority of spend in the $150B+ games market is for virtual goods."
Through NFTs, brands like Nike, Adidas, Burberry, and Louis Vuitton saw an opportunity to create a new product line that required no physical manufacturing, logistics, or shipping. No returns or quality issues on the shoes. There are entire departments at major fashion brands dedicated to managing which stores clothes go to. With NFTs, you just push it to the blockchain, and they're on every NFT marketplace.
Digital fashion may seem silly or useless, but so did blogs at the beginning of the internet. Every year, we're spending more and more time on the internet.
Brands like Meta are investing billions in building virtual reality worlds for working and socializing. If we spend as much time in VR or even just 2D metaverses as tech titans like Mark Zuckerberg think, then shouldn't we be well-dressed?
If we take job interviews, go to parties, and more in the metaverse, we're going to want to look our best. Sure, we may not use Meta's Horizon Worlds, but other metaverses like Decentraland and The Sandbox have thousands of monthly users. That's not a crazy amount, but at one point, there were only thousands of people using the internet.
Nike has persisted for 50+ years. They reinvented the sneaker. They inspired us to tackle our goals and just do it. Now they're tackling the metaverse one digital sneaker at a time.
Making the jump from web2 to web3 seems inevitable for most brands. Make sure your team has every advantage possible by building with the most reliable and robust blockchain development platform.

---
About QuickNode
QuickNode is building infrastructure to support the future of Web3. Since 2017, we've worked with hundreds of developers and companies, helping scale dApps and providing high-performance access to 16+ blockchains. Subscribe to our newsletter for more content like this and stay in the loop with what's happening in Web3!