EOY QuickNode Wrap-Up 2021
In the history of the Internet, 2021 will forever be a transformational year. Blockchain technology thrust into the spotlight, with real-world use-cases and applications hitting the mainstream.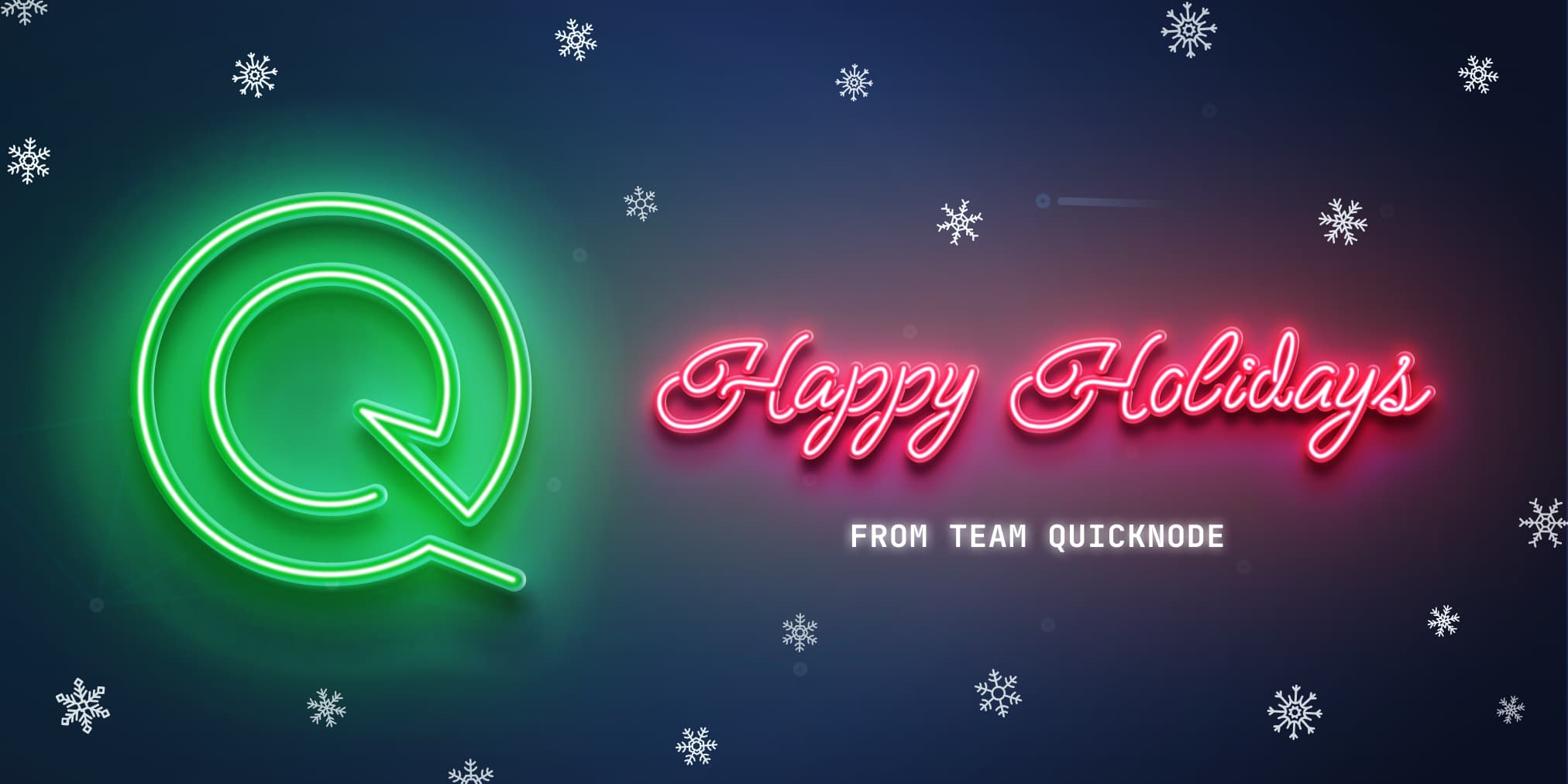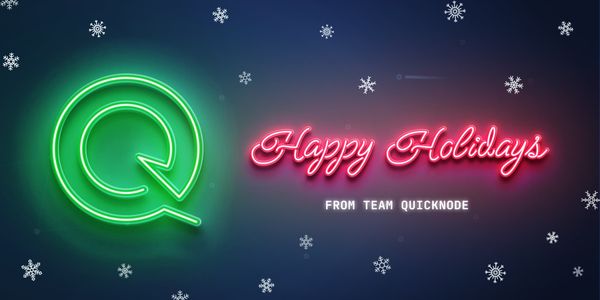 The "Web3" became more defined, talked about, embraced, and adopted by developers, celebrities, business moguls, influencers, artists, financial institutions and enterprises – there is little blockchain & Web3 did not touch in 2021.
Long-awaited crypto ETFs were launched on the public markets.
PayPal, Robinhood, Square (among others) enabled crypto trading.
Christie's Auctions surpassed $100M in NFT sales.
Elon Musk and Tesla talked $BTC, $DOGE and $SHIBA, and Jack Dorsey expressed his thoughts on Bitcoin and Web3.
Cryptocurrency & blockchain were talked about on mainstream media news.
Blockchain technology is now discussed in Congress and various Government bodies.
El Salvador added $BTC to its balance sheet and bought the dip – now building a Bitcoin City.
Several crypto mining companies went public, exposing TradFi markets to the emerging industry.
Coinbase, one of the largest crypto exchanges in the world, went public $COIN.
Robinhood IPO'd on the tailwinds of Dogecoin trading, and the GameStop / AMC trading fiasco reminded us why Decentralized Finance (DeFi) is valuable & important.
FTX and Crypto.com executed multi-Billion dollar marketing campaigns, including sponsorships of NBA & Soccer teams, Formula1, and naming rights to sports stadiums in Miami and Los Angeles.
Cryptocurrency market cap hit 3+ Trillion.
DeFi TVL (total value locked) reached 111 Billion.
NFT's hit the forefront with OpenSea, CryptoPunks, Bored Ape Yacht Club, among numerous others.
According to CNBC, "NFT, or nonfungible token, trading volume surged in the third quarter of 2021 to $10.67 billion, a report by analytics platform DappRadar found. That's a 704% increase from the previous quarter."
Similarly, Fortune Magazine reported that "Globally, the value of venture investments in the [crypto/blockchain/web3] industry surged from $3.1 billion in 2020 to $21.3 billion through Nov. 30—a more than sixfold increase".
---
It is absolutely incredible the amount of development and progress which happened in blockchain / crypto / web3 in 2021.
This is the result of hard work, dedication and perseverance various projects have contributed to help the industry blossom.
From infrastructure, to tooling, to education; fiat on-ramps, off-ramps; front-end, back-end; Layer-1 and Layer-2; and of course the VCs, funds, and angels who believed and funded projects before (and after) the hype.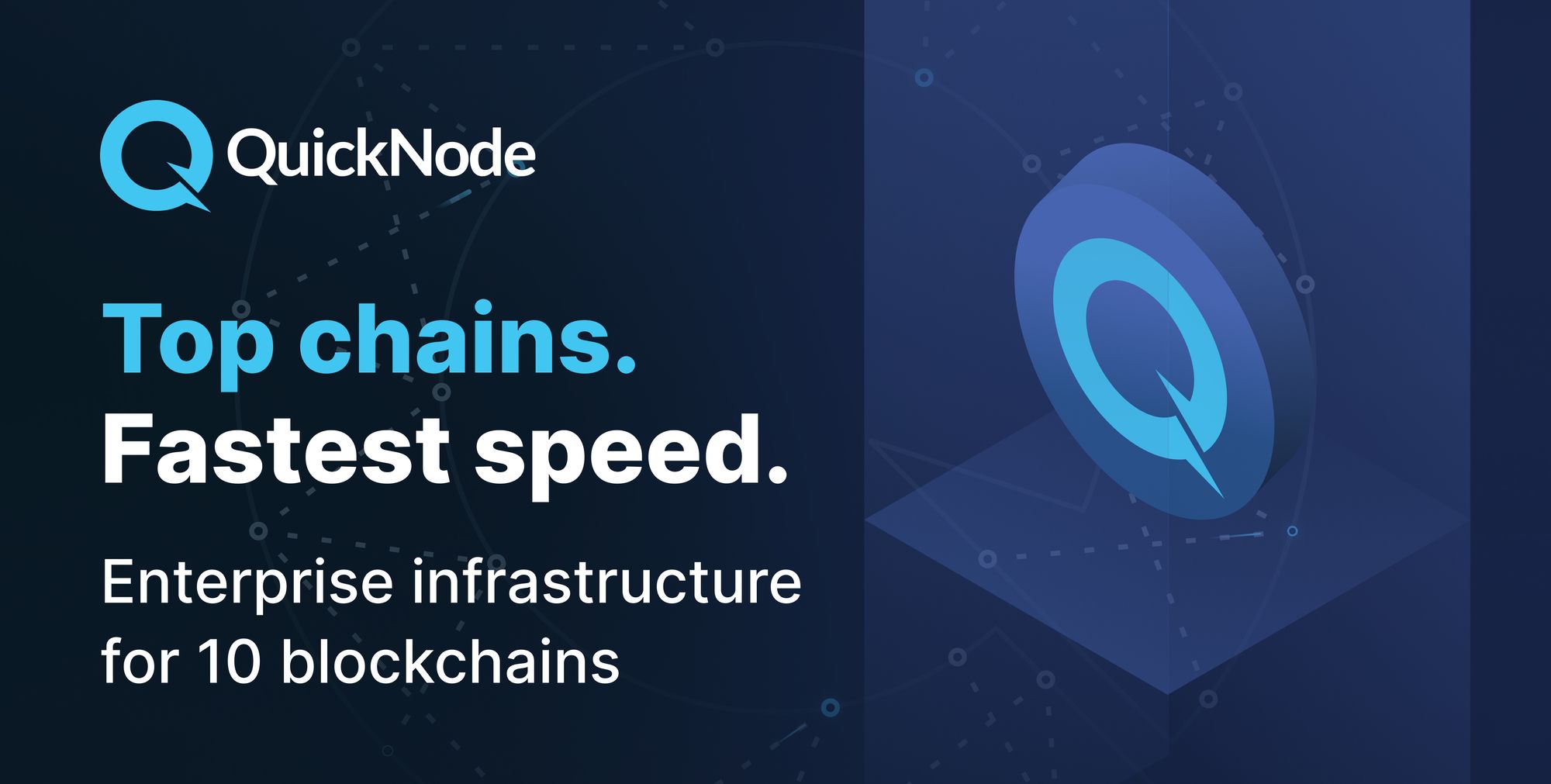 ---
At QuickNode, we are super proud of our accomplishments this year … what a year it's been!
Below is a rundown of our favorite & notable achievements and milestones for 2021: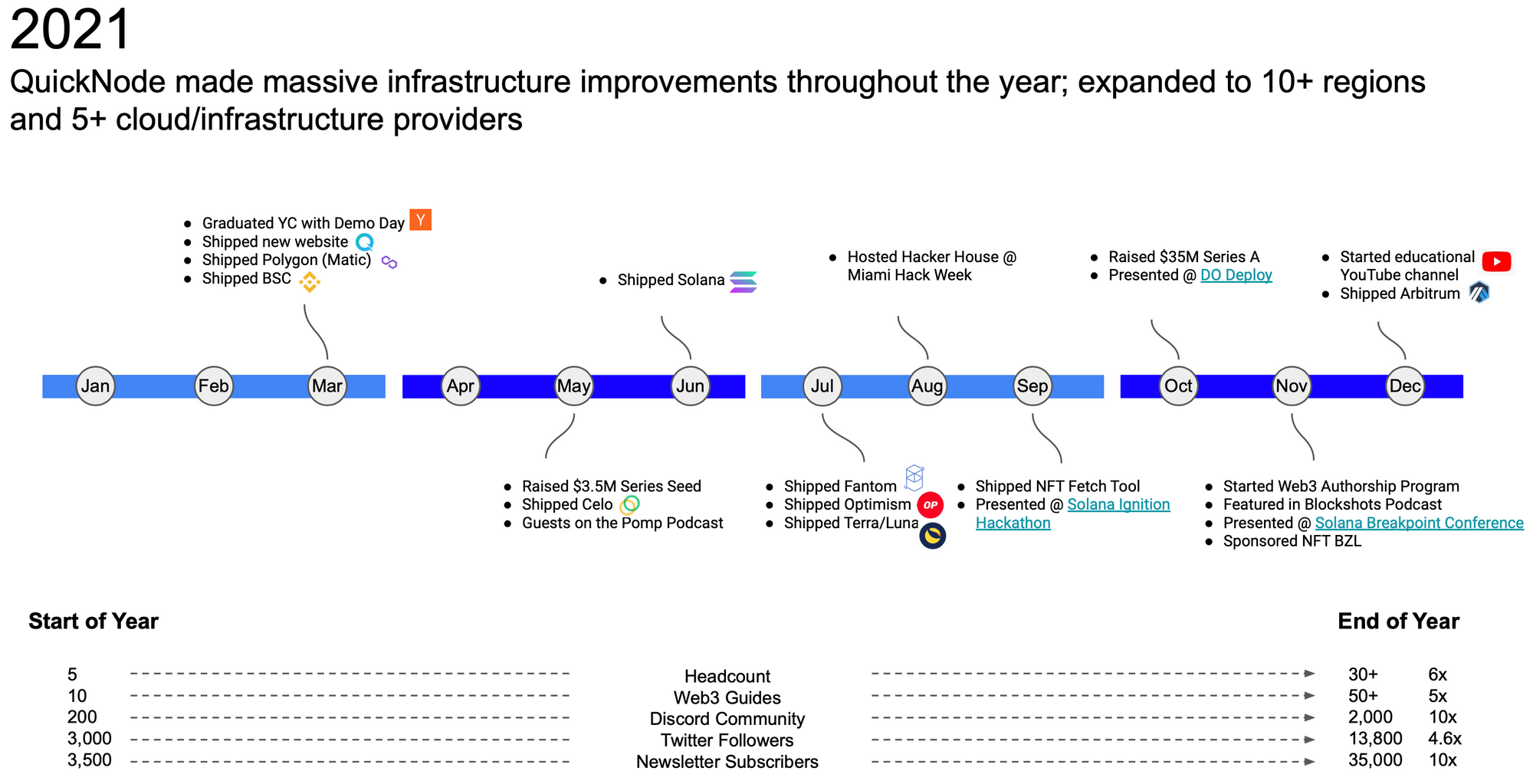 ---
Starting as a nights & weekends project back in Summer 2017; building through Crypto Winter 2018/2019; always listening to customers and their feedback, constantly iterating, improving; shipping QuickNode API v2 in 2020; making first hires and then igniting the rocket boosters in 2021, it's undeniable that hard work and perseverance pays off.
Feeling inspired? We're hiring … join our team → https://jobs.lever.co/quicknode
With superstars on our team today, and several more joining us in January 2022; an exciting roadmap, features, events & more planned for 2022 – we are ready to fly into the New Year and keep innovating, providing our customers the best service, and continue writing history.
In a space that's moving at a million miles per hour, it's difficult to predict what's next – part of what makes working in this space exciting & rewarding – but one thing is for certain… we are looking forward to it!
---
Need help with your project or have questions? Contact us via this form, on Twitter @QuickNode, or ping us on Discord!
About QuickNode
QuickNode is building infrastructure to support the future of Web3. Since 2017, we've worked with hundreds of developers and companies, helping scale dApps and providing high-performance access to 16+ blockchains. Subscribe to our newsletter for more content like this and stay in the loop with what's happening in Web3! 😃